Request from parents of 8-year-old Harika to afford Liver Transplant:

Verified and Confirmed need

"We're here to request a donation for our daughter Harika. Please donate for her Liver Transplant."

This is Veerabhadri. I live in Aluru, Kurnool District, Andhra Pradesh. My daughter Harika is suffering from Liver Cirrhosis. Doctors recommended a liver transplant that costs Rs. 30,00,000 /- to save her from this rare condition.

I or my wife would be the liver donor. But we exhausted money from all our savings & sources for her treatment so far. So we request your donation for the transplant.
Estimation Letter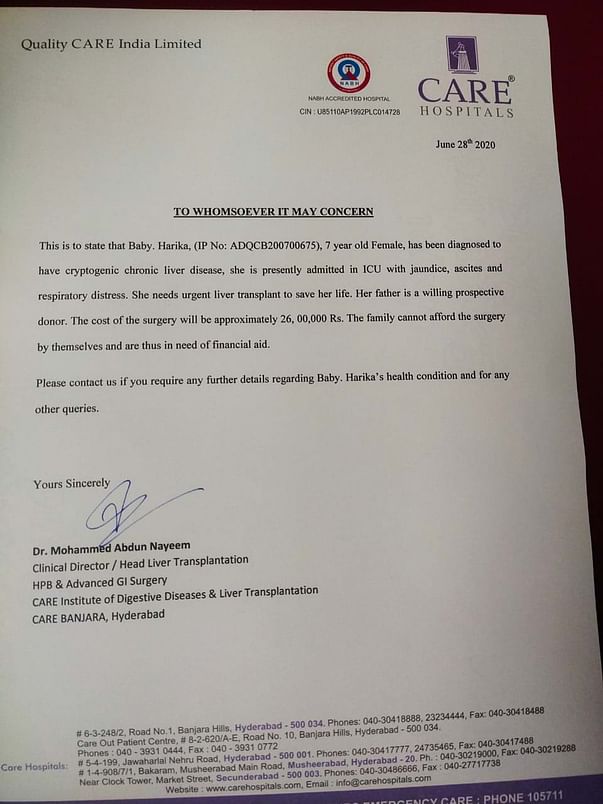 Please donate & support the child's life. Share this with friends and family about the campaign and Baby Harika

By Harika's father-
Mr. Veera Bhadri
+91 9492007071
Regards,
RJ