My name is Sarthak Chavan age 8, and I've been a young Motocross Rider my life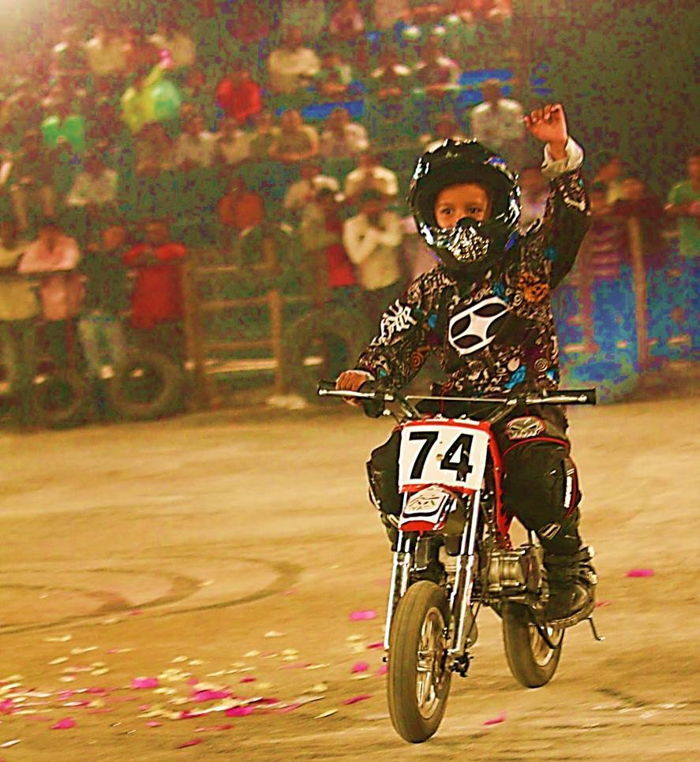 I started Motocross Racing when I was 4 years old because I loved riding, my fearless attitude towards racing, stunting, attempting jumps directed my father about the talent i got. I am lucky to have such a supporting parents and contributed everything they can so that I can pursue this expensive sports. Along the way, I won MRF Supercross National Championship podiums 2013-2014 which allowed me to arrive where I am today.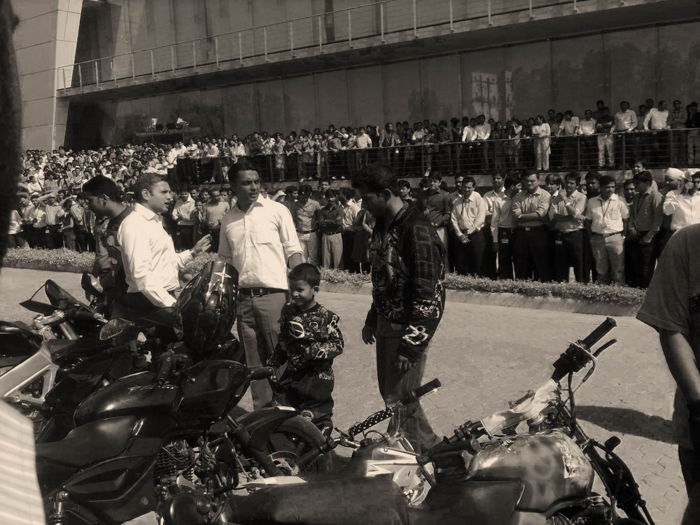 I am currently ranked 2nd in Motocross Racing. My main goals this year is to get trained in Millsaps Training Facility in USA (http://www.mtfmx.com/) in November 2015 to prepare myself to compete at FIM Motocross World Junior Championship and to be 2017 Champion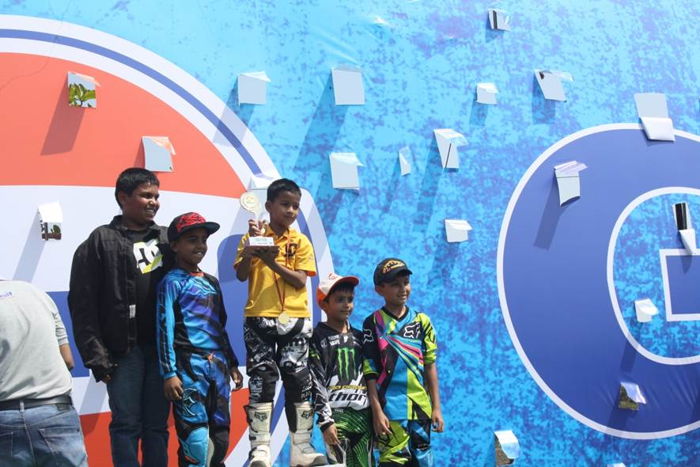 My journey of being a Motocross rider has taught me so much about myself, such as my strengths and weaknesses, and how hard I can push myself physically and mentally. I have been to National level Championship pan INDIA, where I learned so much more about my sport. To become a world-class Rider I had to push my limits and develop incredible self-discipline. The thing is, I want more, I know I can do, learn and develop myself more. I am ready to push my limits even further as I know that I can work my way onto a podium.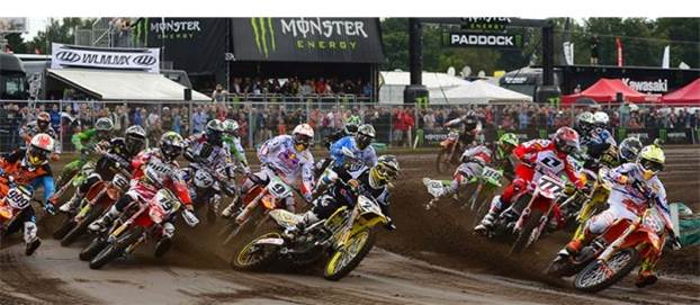 To be able to reach these goals this year I have to pay 5500$ This is why I need your support. All donations will directly help me fund my fees. By contributing you will help me reach my goals but you will also take part in our journey of becoming a World champion.