M. Srujan studying 9th std at Jawahar Navodaya Vidyalaya Choppadandi, Karimnagar, Telangana, India. He is one among the 80 candidates out of 15000 applicants .to get admission through an entrance exam. He hails from a poor family in Rajanna Siricilla District of Telangana. He is an academic gem and an extraordinary sports person.
Recently he has been diagnosed with Blood cancer - ACUTE MYELOID LEUKEMIA-M3 (Acute Promyelocytic Leukemia). He was admitted to Yashoda Hospital Secunderabad on 29/09/2020. He is on ATRA (chemotherapy), supportive medication, and blood products. He went into Secondary sepsis treated with Intravenous Antibiotics and Antifungals in the Intensive care unit (ICU).
His family has spent more than 11,00,000 (11 Lacs) and the expenditure is going to increase furthermore in view of the prolonged hospitalization and chemotherapy in the days to come. They borrowed money from the money lenders and relatives and have exhausted all the sources. It has been more than 17 days since he is hospitalized and the family is trying their best to save his life. In these difficult times, I request all to donate and pray for the speedy recovery of the child.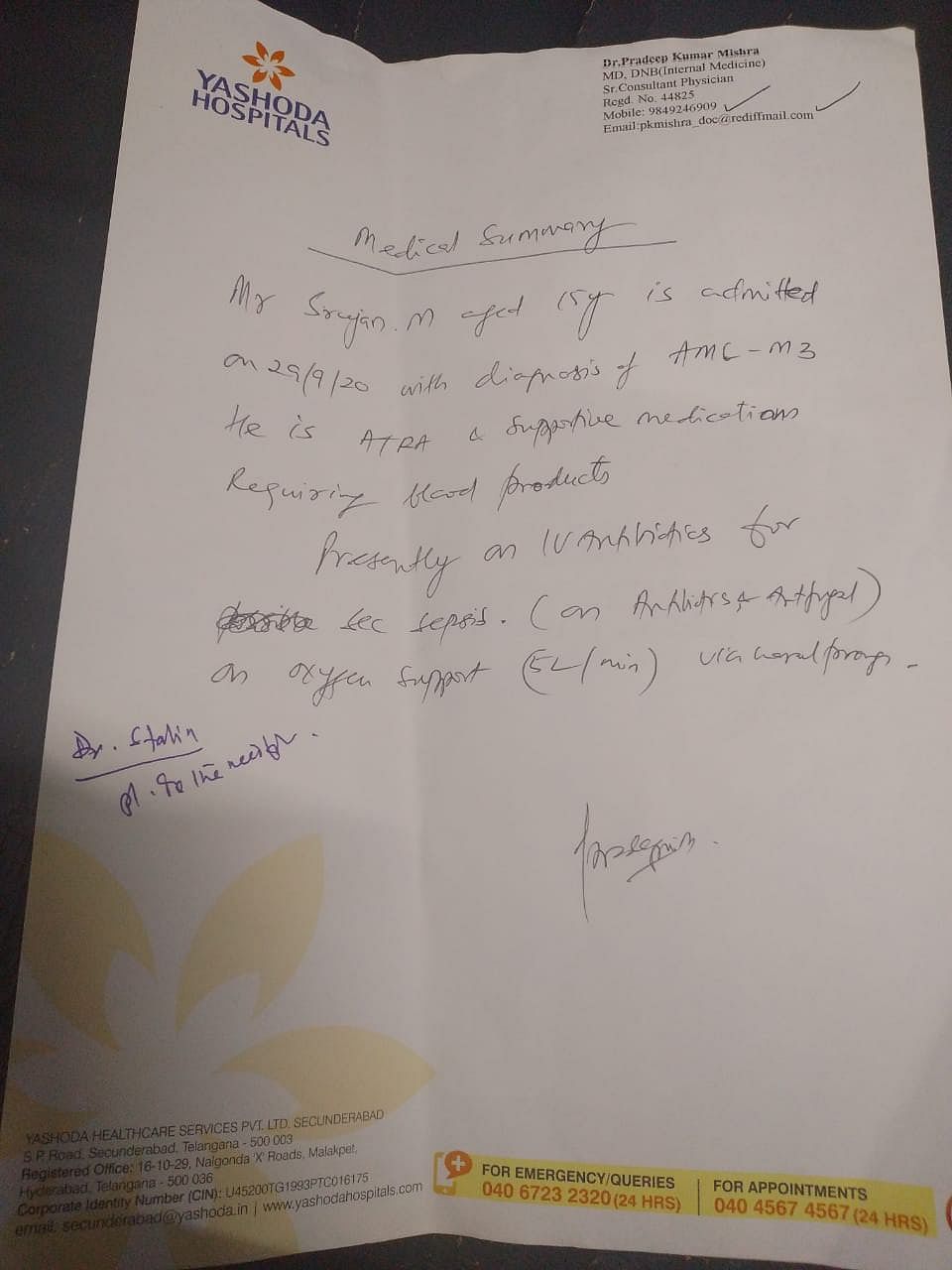 https://youtu.be/bmEikaESvqE