"If you can't feed a hundred people then only feed one"
-Mother Teresa
A fellow classmate had mentioned something about my weight and I being the sensitive little child I was took it by heart, so it began with me skipping one meal every other day, then skipping one meal every day, fast-forward a few weeks and I was only eating 2 meals for the ENTIRE week. This went on for maybe a 2 month and a half, but luckily I watched a video about how a YouTuber dealt with Anorexia and somehow it managed to knock into my senses and I realized what harm I did to my body, and luckily had stopped and started eating again.
Mental health disorder such as Anorexia is such a horrible thing and the fact we humans do this to ourselves, but I cannot imagine to people who go through this involuntarily because they are unable to buy food for themselves. All I want others to do in order to help such cause is to donate money to foundations who give food to the poor even just 50 rupees is able to buy a simple lunchbox, especially during this time of the pandemic,
The major cause of hunger is inequality due to social status and lack of access to facilities. India is one of the highest-ranking countries in the world for the most number of people suffering from hunger.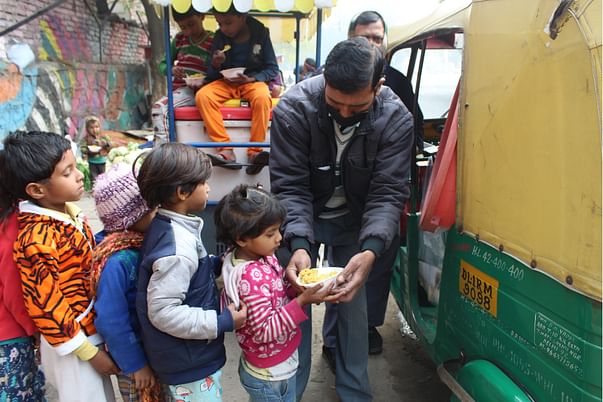 Today, 690 million people around the world go to bed on an empty stomach. Often, one meal at the right time is enough to make a difference between life and death.

Basic necessities for 1 family: Rs.2199/-
Basic necessities for 10 families: Rs.21990/-
Basic necessities for 35 families: Rs.76965/-

Ration for 1 family includes:
( Three types of Pulses, Rice, Atta, Eggs, Tea, Sanitary Pads, Soap, Shampoo, Cloth, and Utensils washing powder)

No amount is big or small, it's the contribution that matters! You can donate for a one time meal i.e. Rs.50/-
If you have any queries then reach out to : shruti.hamaripahchan@gmail.com
You can check out the social media channels of Hamari Pahchan NGO: