Hamari Pahchan is a non-governmental organization striving to make India a safer and happier place to live. It provides a platform to the deserving people from the society to create their own identity and carve out a niche for themselves. We contribute in many different ways such as donating food to people outside government hospitals and in slum areas, also donating dignity kits (Sanitary napkins, condoms, contraceptive pills) for the women of the slums areas.
I, Rahul Shroff have been working with Hamari Pahchan NGO as a volunteer and have witnessed numerous issues relating to hunger in our society. Our goal is to provide food to people who don't have enough money to buy ration in order to feed their families. Our aim is to as much as possible. So, I have decided to help them raise money which can be used to provide monthly rations to the people in need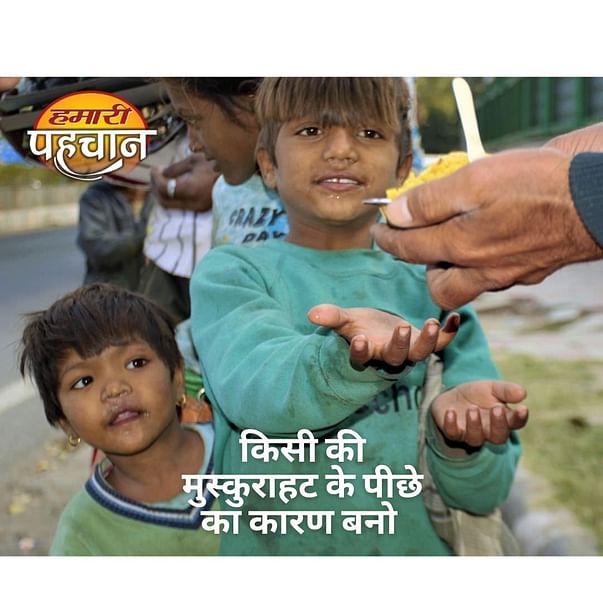 India ranks in the top 5 economies in the world and there has been a continuous improvement in life expectancy, literacy rate, and health conditions. Of the total population of the country close to 1.2 billion people live in poor regions who fight daily to get their hands on some food to provide for their loved ones. A massive population of adults and children don't have access to one meal per day because of financial reasons.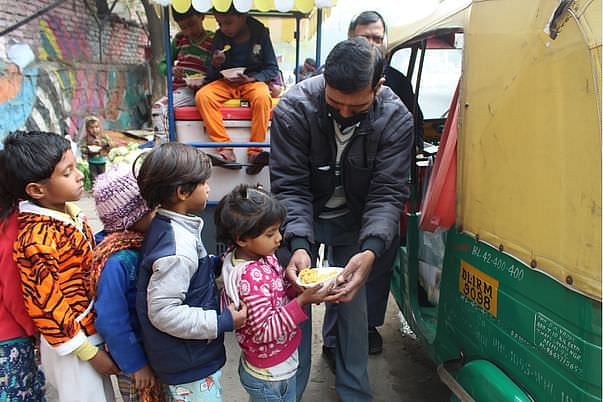 India is home to 46.6 million malnourished children which is roughly a third of the world as per the Global Nutrition Report (2018). Malnutrition occurs in children due to poverty, illiteracy, home environment, lack of access to facilities, etc. India ranks 94th amongst 107 countries in the Global Hunger Index (2020) which is basically calculated on the total undernourished section of the population. Close to 19 crore people in India sleep hungry every day.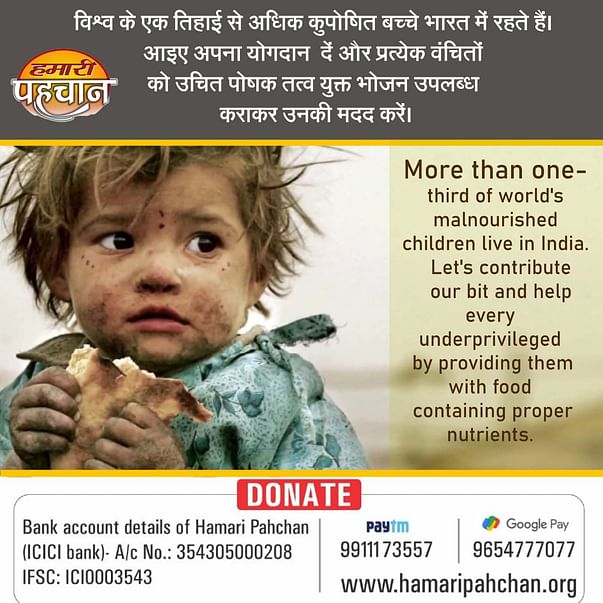 Ration for 1 family includes 3 types of Pulses, Rice, Atta, Eggs, Tea, Sanitary Pads, Soap, Shampoo, Cloth, and Utensils washing powder.

"There are really adequate assets on the planet to guarantee that nobody, no place, at no time, ought to go hungry".

Please Donate. Your Donation will help to Build A World With Zero Hunger.