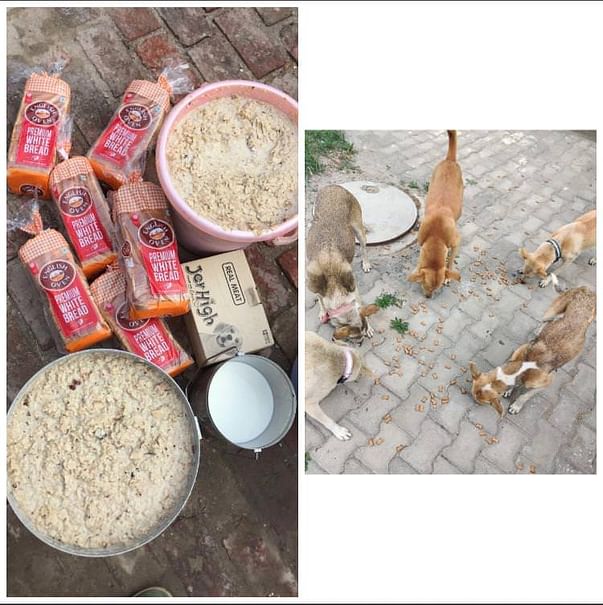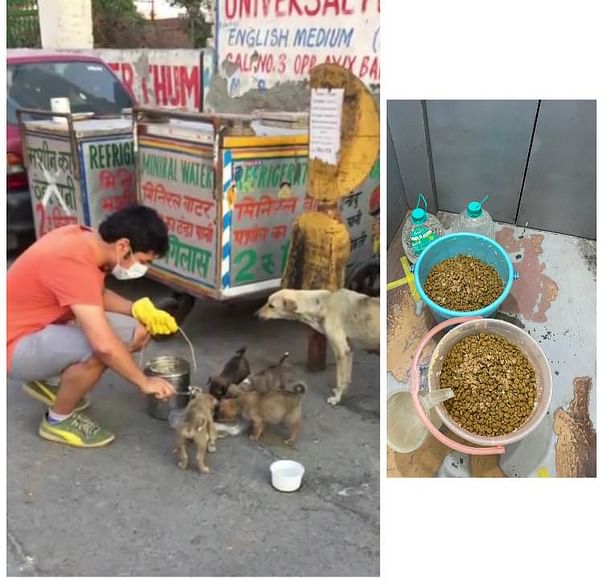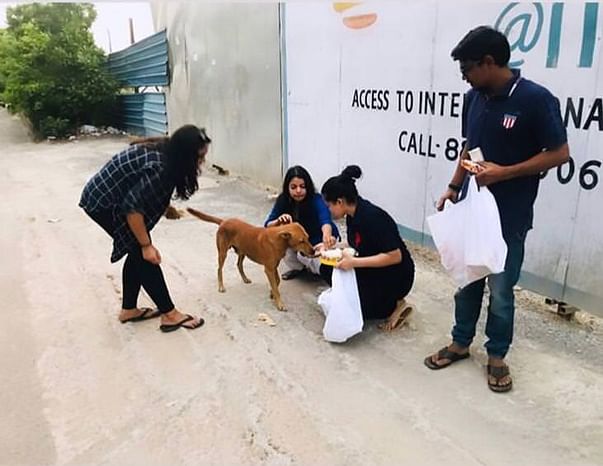 The outbreak of coronavirus has left us all in a tragedy. Being locked at our homes and hearing news of thousands of deaths is something we didn't imagine.
The crisis has not only affected us but wandering street dogs too. Suffering from hunger, these furry buddies are left with no food or water for days in this lockdown. Just seeing them surviving on the bins leftovers is extremely heartbreaking.

The government also directed people to feed these voiceless creatures in this crisis. Fortunately, WHO also cleared the rumours by stating that till now no evidence has been found of street dogs being the carriers for this virus, to stop the abandonment of pets from owners.

With no source for the food from shops, cafes and bakeries being closed and surviving merely on the bowls and food we offer, these poor dogs are left with no option but to die from hunger in this crisis.

To control this situation our Feeders under the campaign C-19-FTS aims to feed the dogs in this global pandemic. With this campaign, we seek to provide food and support to feeders enabling them to feed the stray dogs in different areas.

The food items that stray dogs will be fed are-
Rice
Bread
Roti
Dog Food

We aim to cover 400+ stray dogs in the areas where food is not available to them and where they are facing the coronavirus crisis extensively. With the help of an enthusiastic feeders team, we seek your support to help these voiceless yet loyal souls on streets.
"Your Each Donation Counts"