"Saving him will not only save his life but, also the family members who are dependent on him."
"Ajaz" is suffering from Blood Cancer and is undergoing treatment at MGM Medical Centre and Research Institute, Aurangabad.
Ajaz is 28 years old, resident of Azamgarh, Uttar Pradesh and is the only earning hand in his family. His two brothers and old mother are dependent on him. The treatment of Ajaz has consumed all his family savings and has already put his family in debt of 4 lakhs.

Ajaz is a small shopkeeper whose mainstream work is to sell clothes of young children. Whatever he earns from his day-to-day hard work adds up to his income which is utilised to support his family.

Treatment of Blood Cancer is long and expensive, and the chemotherapy Sessions are very painful. Ajaz is the only supporting hand of his family, and his financial condition is not good enough to support his medical expenses.
"Your Support is required to save Ajaz and his family during this critical phase of Life"#CUREAJAZ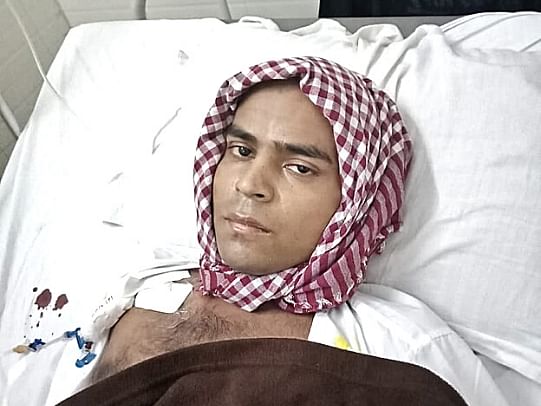 Project GLOBAL CURE -

Project GLOBAL CURE is an initiative of "Humanity Welfare Council" to transform the health globally.

Please Note - We raise financial support for those who are financially very weak, debt-ridden, and have no social support during medical emergencies. We are responsible for the proper utilization of funds contributed towards these neediest people.

Your faith and generous support help us in providing a ray of hope in the lives of those people who have lost all hopes of survival.

Warm Regards,
Team GLOBAL CURE
Humanity Welfare Council
Resource URL -
https://www.projectglobalcure.org/ajaz-case