Hi,
I'm organizing a fundraiser for covid relief fund. I will be conducting a baking workshop this weekend.
Join Zoom Meeting
https://us02web.zoom.us/j/88387182050

All proceeds go to covid 19 relief fund.

Please support us. Share the campaign with your friends and family.

Thank you🙏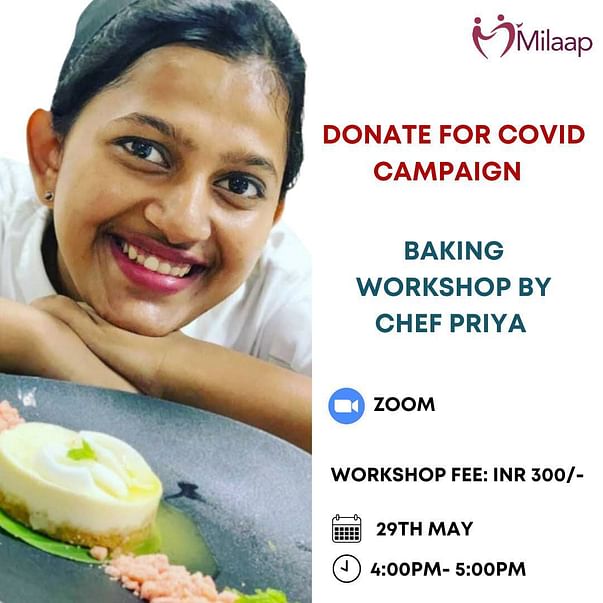 "During the first few days of the pandemic, last year, I realized people were starving because they couldn't even afford a meal. That's when I decided to make food for the people and distribute it among them. They gave me their heartfelt gratitude, and since then I haven't stopped."



- Mohammed Azhar Khan, founder, Nanhi Pari Foundation

The second wave of Covid-19 has left mass destruction in its wake.

One of the darkest times in India's recent history, lakhs of people are testing positive each day, and the casualties are mounting up in thousands.

Be it the rich or the poor, people living in cities or villages, this disease has spared no one in its path.
We've seen several individuals and organizations step up as crusaders in the fight against Covid-19, directly or indirectly assisting the frontline workers in saving lives.
We're looking at this miserable situation where hospitals everywhere are overflowing with Covid-19 patients and short on critical care equipment.
But there is a community that has been severely affected by the pandemic and unable to seek help.
The poorer sections of society have been grappling with the disease, with no one to turn to for any kind of assistance.
During this time, Mumbai-based Nanhi Pari Foundation, established by Mohammed Azhar Khan, has been trying to render a helping hand for the less privileged.
Nanhi Pari Foundation works towards saving and empowering the girl child population in poverty-stricken districts of Mumbai, as well areas under Haryana, Uttar Pradesh and Vizag.
But with the outbreak of the Covid-19 pandemic, the team at Nanhi Pari have been helping the less privileged in the community survive through these troubled times.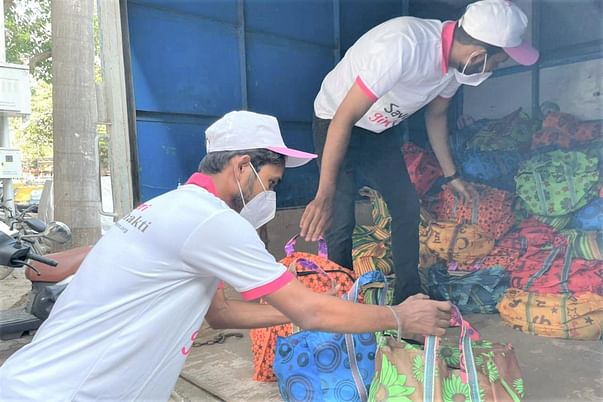 From the onset of the pandemic, they have been distributing food and dry ration kits in various parts of Mumbai.

As they started helping these people, more requests for aid began pouring in from other areas.
They rose to the challenge and collaborated with like-minded groups, like the Indian Railway Catering and Tourism Corporation (IRCTC), to serve all those in distress.
The team has been working day-in and day-out to ensure that food supplies reach various hubs in Mumbai.
Till date, Nanhi Pari Foundation has successfully strived to help 4,468 families and has also been feeding daily wage labourers who have been impacted by Covid-19.
"The labourers told us that last year was at least a little better than the current situation because they had some savings. But with this year's lockdown, they had absolutely nothing left after exhausting all their savings. I get calls from several areas, everyday, requesting for food and ration supply."


The second wave has been far more devastating so far and the team has been working relentlessly to reach out to everyone in need of help.
With the number of cries for help going up exponentially, the team is running out of resources. They need your support to be able to render their help to the poor.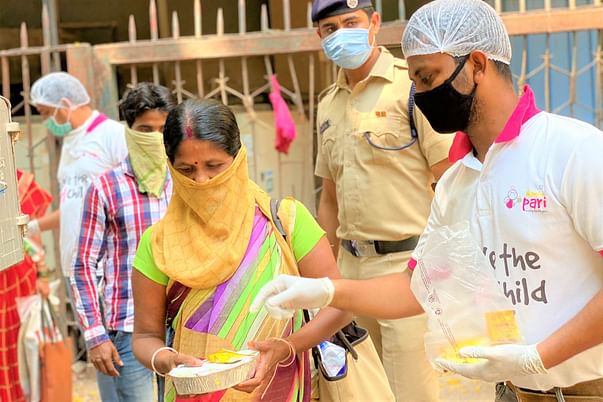 Azhar founded Nanhi Pari Foundation, a girl child rights organization, 5 years ago with the mission to not only save the lives of girl children in India, but to uplift them.
Driven by their mission, "Girls represent the future. Encourage, support and guide them", the team has made it their duty to help and guide young girls with their education and health concerns.

Nanhi Pari works to promote the rights and interests of young girls, and ensure that they are upheld.
They also aim to achieve long-term improvements in the quality of life of the girl child and deprived children in developing countries.
With their efforts they want to bring about a positive change in the status of girls in the current societal scenario.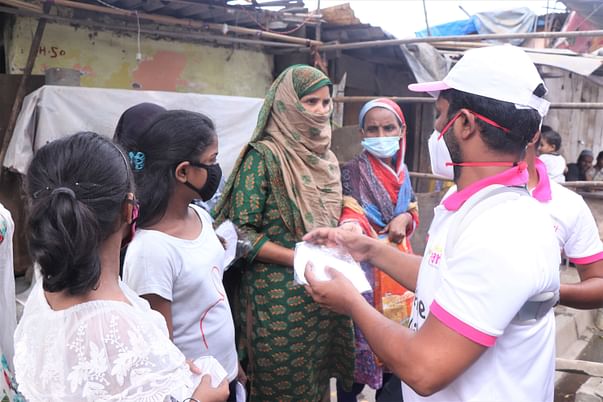 Nanhi Pari is doing all they can to help the poorer sections of society survive during this deadly second wave, but they can't do this on their own. They have the will to help, but they can continue their good work only with your support and generous contribution.
"I humbly request you to join hands with me in helping these people who are in dire need of food. Your support will help us save the lives of thousands in need."