'We cannot help everyone but everyone can help someone'
हम हर किसी की मदद नहीं कर सकते लेकिन हर कोई किसी की मदद कर सकता है.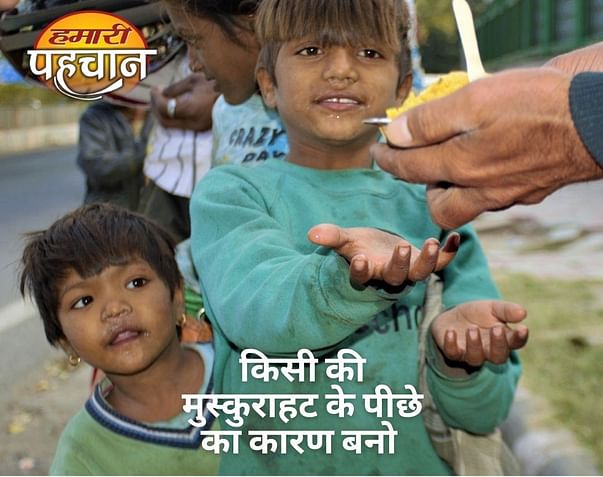 The issue of hunger and food insecurity is not just limited to people from lower economic background. Climate issues, Conflict and COVID Pandemic have rendered millions without stable and safe access to food.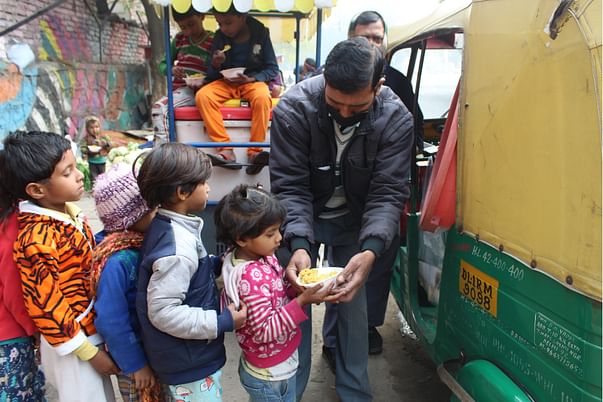 On the other hand, high-calorie, high-sugar, oil-rich fatty food leading to increase obesity and overweight. The UN Food & Agriculture Organization reports that more than 3 billion or nearly 40% of world's population cannot afford a healthy diet.

I, Priti Saigal have been working with Hamari Pahchan NGO as a Volunteer to encourage everyone to take action and contribute to a healthier, food secure and resilient planet.
Together, we can save children's lives. Your interest in supporting people in need around the world can go a long way in helping to grow our national movement to end hunger. We're excited to offer a variety of ways that you can engage your friends and family in our efforts to end hunger.
Our nutritious, volunteer-packaged meals are distributed to people around the country to meet their immediate needs while enabling recipients to rise and break the cycle of poverty.

All donations will be used to procure and distribute these meal kits to children going to non-government and slum schools, incentivizing education.

Each kit for ₹400 contains double fortified salt, fortified wheat/ragi flour, pulses and turmeric to meet the child nutritional requirement for a month for three meals a day. We ensure safe and hygienic distribution of these kits to the beneficiaries.

No amount is big or small, it's the contribution that matters! You can donate for a one-time meal i.e. Rs.50/-
If you have any queries then reach out to me: priti.saigal@gmail.com
You can check out the social media channels of Hamari Pahchan NGO: