Mr Dheeraj Trivedi diagnosed with ACUTE NECROTISING PANCREATITIS and admitted in the hospital on 07 May 2020, after he complained of severe abdominal pain and vomitings. After the initial blood tests, Abdominal Ultrasound, CT Scan the cause has diagnosed and the cause of the infection is unknown as it happens in most of the cases of this infection.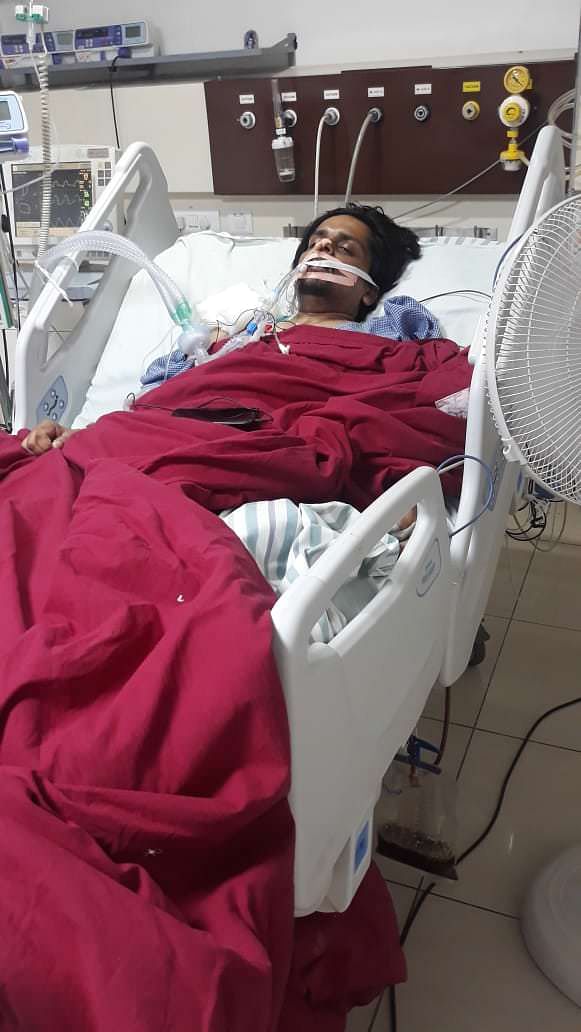 The main function of Pancreas is to make enzymes that help to digest food. Normally, those enzymes flow through a small opening into the small intestines. If the pancreas becomes inflamed, the enzymes start to leak into parts of the pancreas instead. These enzymes kill pancreatic tissue, resulting in necrotizing pancreatitis. The dead tissue gets infected and causes life-threatening complications. Medication and removal of the dead tissue are usually necessary.
It is a serious complication requiring multi-speciality involvement, usually over a long hospital stay. It's already been a month since his admission and the surgery hasn't performed as his body should reach certain parameters; the surgery is life-threatening.
The Family has done all it can do so far and now they require another 10 Lakhs for the Medical and Surgical expenses. As the amount required is huge, I request all to contribute towards the treatment and help the patient to successfully overcome the life-risk. Each contribution is invaluable. Please help us raise this amount by sharing this with your friends and family.
We are grateful for your help and wishes.