Prashant Gade and his team are trying to bring a difference in the life of people living without arms in rural areas of India by providing them prosthetic arms for free under Inali Foundation. At Inali Foundation, the disabled especially people who do not have any financial support are provided electronic arms for free.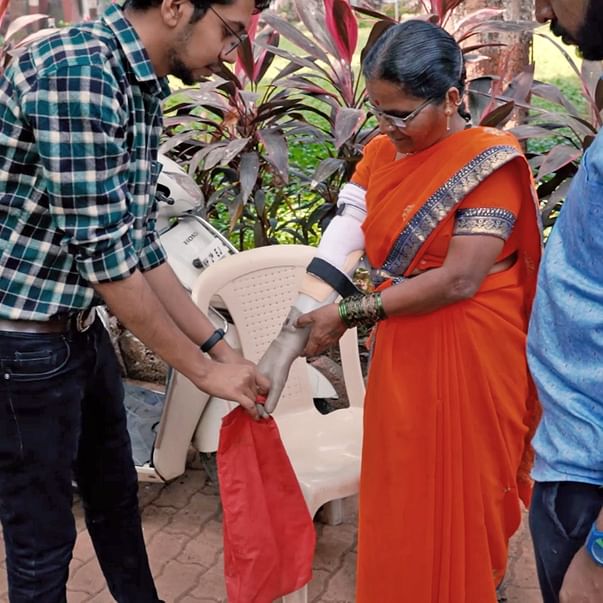 For Prashant, engineering had forever been his aim. He grew up dreaming of designing innovative devices which can help bring a change to society. But Prashant Gade quit his dream course of electronic engineering in his final year. "It was a tremendous let-down for me. I would see my professors and fellow students concerned only about grades and rote-learning. I could not align myself with that attitude, depriving myself of creative thinking and practical experience. So I dropped out," shares Prashant.
Following this disappointing experience, he decided to drop out of college in pursuit of real experience and learning. "I was looking for a job when I came across a post on Facebook about a robotics course. My long-term interest in the field helped me find the right avenue," says Prashant, who enrolled for the six-month robotics training course in Pune. He needed to take up a robotics project as part of completion of the 6 months training and he decided to try and make a robotic arm.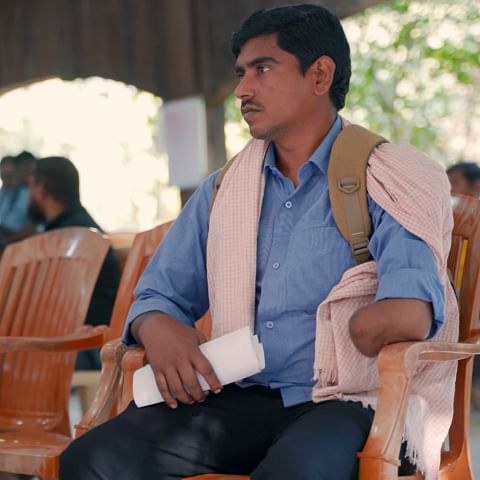 As part of the project to make a robotic arm in 2016, Prashant Gade, at the age of 23, got the chance to meet a 7-year-old girl who was living without arms and it deeply touched him. He thought that he was not skilled enough to make good prosthetic arms for her. So, he decided to gift two prosthetic arms to her and went to a company to purchase two prosthetic arms and he was shocked when the company quoted 24 lakh rupees for two arms. The second shock for Prashant came when he researched that every year nearly 40,000 people lost their arms and at present 500,000 people are living with missing arms in India and out of which 85% of people are living without any solution just because they can't afford these expensive arms. So, Prashant decided to drop out of his graduation to create an affordable electronic prosthetic arm. He began his quest to perfect a low-cost semi-bionic arm. He wanted to dedicate himself to finding a solution and use it for social good, free of cost.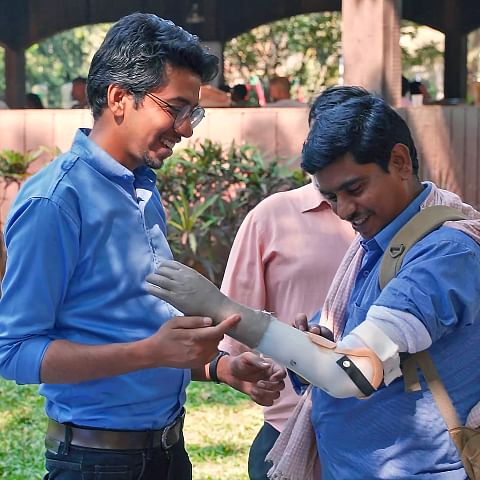 Prashant, with his all research, created an affordable arm which could be given for free through support from NGO's or Individuals. Prashant's Inali arms mimic similar technology as the imported prosthetic arms, and parts of it are substituted by cost-effective alternatives. "We use different materials, mainly stainless steel for the inner machine, while silicone and polyethylene are used for giving it a more realistic outer look. Fixing the price of the Inali arms left Prashant in another fix for some time. He shares, "I met with a little boy in Mumbai who had lost both his arms in an accident. I proposed to his father to come to my lab in Jaipur and we would give him Inali arms for free. But he straightaway declined. That's when I realized that people doubt the viability and credibility of a product without a price tag attached to it, especially when the market rates were humongous. That's when we fixed the price at Rs 50,000 if someone intends to buy it." The prosthetic arms distributed for free cost 10k rupees per arm. There are many people for whom just because of their social and economic conditions it becomes difficult to get the proper prosthetic care they deserve. Getting an arm could change their life and help them to integrate with mainstream society.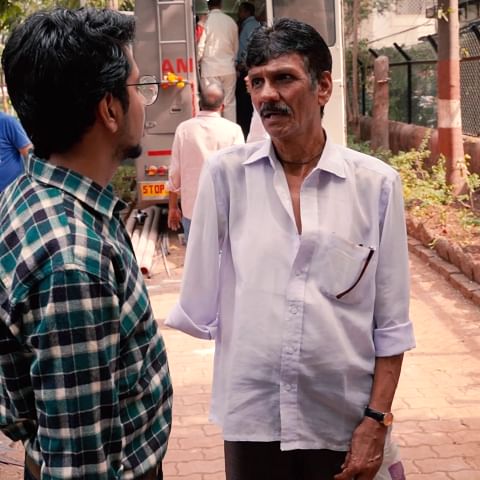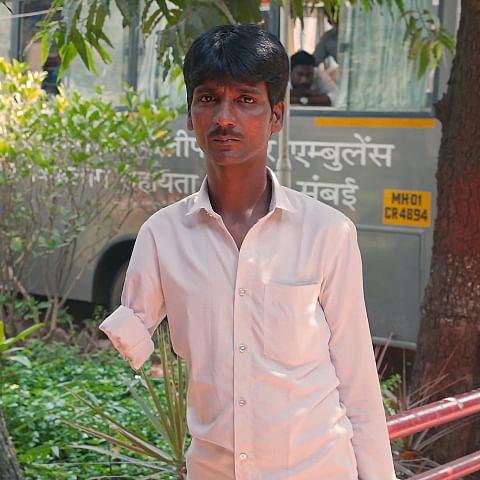 Prashant and his team travel to different cities and rural parts of India and organize free electronic arms distribution camps every month and provide the arms to people in need. Till today more than 1500 arms have been given for free through Inali Foundation by the support of NGO's and Individuals.
Funds are required for the following expenses:
1. Cost of arms provided for free every month
2. Cost to arrange accommodation and food for those who reach the camps from long distances.
3. Cost to arrange travel means to reach the places of camps, which will be mostly in rural areas.
Prashant and his team are looking for your support to provide free prosthetic arms to the people who are in real need of such arms so that they can lead their life independently and lead a better life. You can also help them by spreading the word , help them to reach many to help many!
Prashant and his team are collecting the information of the patients who are in need for the hands-
https://docs.google.com/forms/d/e/1FAIpQLSfCbmdclSTK5-0Oytmtixt7V9naKlrnZ5PHhNC55Jz49wwuxQ/viewform?usp=sf_link