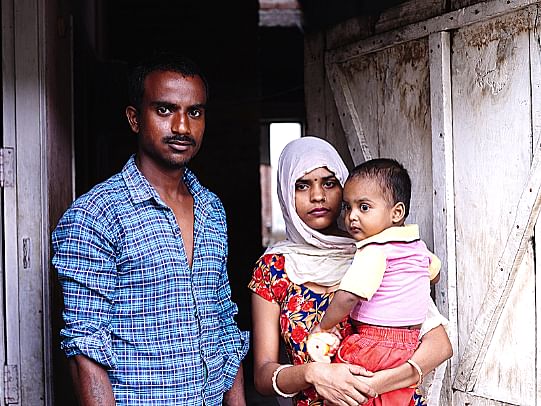 Without any permanent source of earning, Manoj Kumar (father) and Priya (mother) are striving hard to give proper medical care to their firstborn child. Life is challenging for them; with their eyes full of dreams for their baby with no resources to turn these dreams into reality, the couple is standing empty-handed.

"It was a beautiful morning. We were eagerly waiting for our bundle of joy to enter our lives. Finally, Veehan came into our life on 21/02/2020. We were delighted to hold our first baby in our arms. We have so many dreams for him. We want to give him the best of everything, but our happiness was short-lived as he was diagnosed with Developmental Dysplasia of Hip (DDH)."- says Veehan's parents.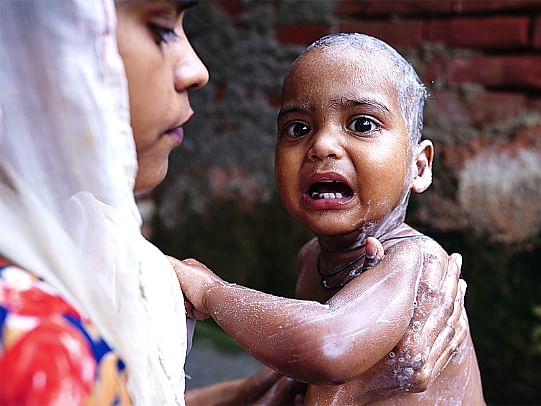 One and a half year old Veehan is unable to sit or walk properly. He is suffering from Developmental Dysplasia of Hip (DDH). His foot shakes badly two to three times a day, and then the pain passes through his whole body. His legs are too weak as compared to other children of his age. He cries due to intolerable pain.
DDH causes problems with the formation of the baby's hip joint. Sometimes it occurs in the womb, and in a few cases, it happens after birth, as the child grows. It appears when a baby's hip socket is too shallow to cover the head of the thighbone to fit correctly. DDH ranges in severity.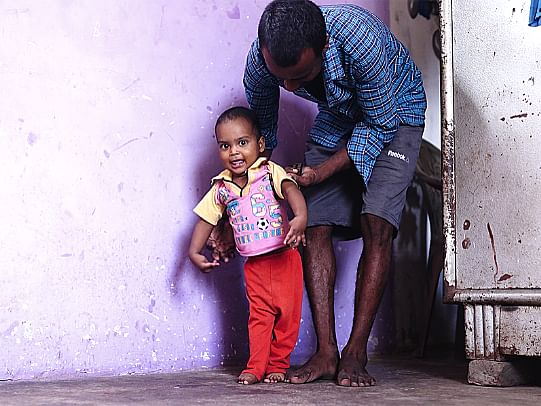 Veehan's case is critical, with both hip joints affected, making him incapable of sitting or standing. He is also incapable of learning basic activities like walking, crawling or running like other children of his age. Extreme weakness has hindered his overall growth, and immediate surgery is required to improve his worsening condition.

"I have seen so many dreams for my boy. I want him to study hard and be my support for the rest of my life. I am failing as a father, unable to give my child proper medical care. After putting in hard efforts day and night, I hardly make Rs 200-300 per day, which is insufficient to meet my family's basic needs. The cost of treatment is way beyond my reach. Please help me." Veehan's father is requesting help.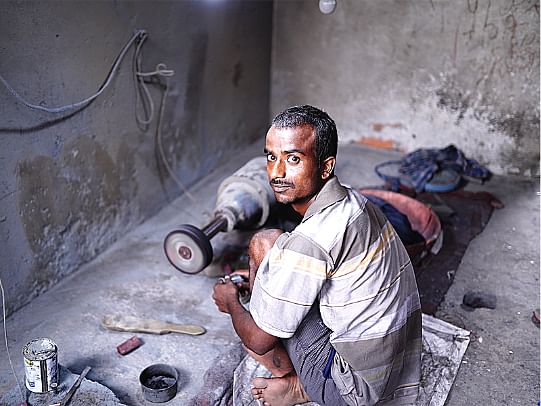 Veehan's father works as a helper at a construction site and his mother, Priya, is a housewife. His work is not permanent, and it depends upon availability. With minimal income, they hardly make ends meet. They are stressed about his health and seek proper treatment for him to lead a normal life.
"Sometimes, I wonder why this is happening to my child? My baby's condition is getting worse. Earlier his foot used to shiver two to three times a day, and now it has increased to four to five times a day. I feel it's my fault. Will my child ever walk?" Veehan's mother is crying and questioning her fate.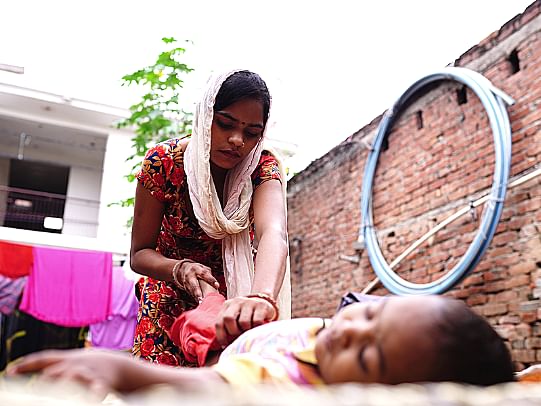 Veehan's mother is blaming herself as she can't do anything for her child. She has lost all hope. She is not sure if her child will ever lead a normal life. You can only give her hope. Would you please help her child lead a normal life by supporting his treatment?

Little Veehan needs urgent support to live a normal life, and this won't be possible without your help. We request you to please support Veehan in all imaginable ways. Your generosity can save a kids future.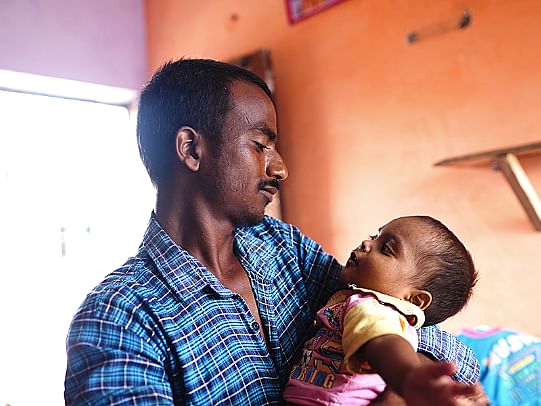 Project Global Cure -

Project Global Cure is an initiative of the "Humanity Welfare Council" to transform health globally.
Please note that we raise financial support for financially fragile, debt-ridden people with no social support during medical emergencies. We at Project Global Cure raise funds only through Milaap to maintain our work's legitimacy and transparency. We do not use any other platform for raising funds. If found, please report to us at
helpdesk@projectglobalcure.org
Warm Regards,
Team Project Global Cure
Humanity Welfare Council