"The world is very hazy, and everyone calls me "Andhi". I know I can't see properly, but I believe that one day I will also see this colourful world. I will also walk and normally play like others. Would you help me?" - Young Deepika is requesting help.

Nine-year-old Deepika has suffered from Microphthalmia since birth. After her birth, her eyes were closed for a long time. Her parents thought it would get better as she grows. After a few years, they visited a doctor, and he gave her some medication that didn't work. Then they went to some other doctor who informed them about her serious condition and recommended eye surgery to improve her vision.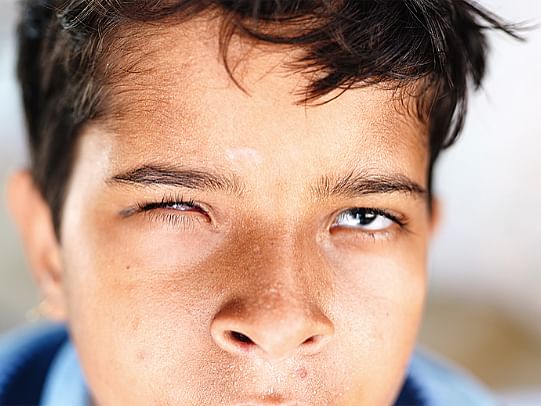 Microphthalmia is a birth defect in which a child's one or both eyes are underdeveloped. Microphthalmia often results in blindness or limited vision. It happens when there is a change in a baby's genes or chromosomes. It can also be caused by taking certain medicines during pregnancy or other factors, such as what the mother comes in contact with the environment, what the mother eats or drinks, or certain medicines used during pregnancy.

" My little angel can't see properly. I wish God would take my eyesight and cure my angel. It's heartbreaking when she can't perform basic activities like eating, changing clothes, studying, or watching television without others help. I am worried about who will look after my daughter when she grows up. When she asks me about her vision, I have no answer. I am so helpless. Please help us." - request Deepika's mother.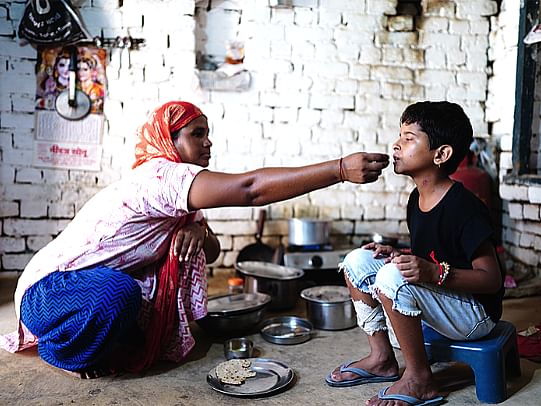 Deepika's one eye is completely damaged, and she has limited vision through the other eye. She can't take her food, change clothes or even copy work from the blackboard. She finds difficulty in studying, playing and doing all activities. Her condition is deteriorating over time. Now she finds it challenging to see close objects. Immediate surgery is needed to get her vision back, but her parents' financial condition makes it impossible for them to afford the surgery.

Deepika's father was a labourer, but he is unable to continue working due to chronic illness. Her mother is a housewife, and a limited farm income is their only source of livelihood. This family of four finds it challenging to afford daily bread and butter. The cost of Deepika's eye surgery is far beyond their reach.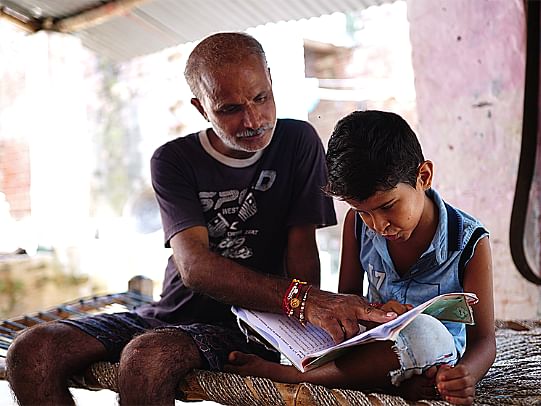 "We always wanted a daughter, and then finally Deepika came into our lives after our elder son. We used to call her Pari. She filled our house with happiness. But everything shattered when doctors broke the news that she couldn't see. It was like the end of the world for me. My little girl can't play and study like other children of her age. I borrowed money from friends and relatives for her treatment. But nothing worked. Now we are empty-handed. I urgently need money for her. I can't even work. Please help me to get my daughter's vision back." - says Bhuvender Kumar, Deepika's father, with folded hands.

Life is not always good for everyone. For some, it is filled with colours, and for some, it is dark. Our little initiative can give little Deepika a chance to see this beautiful world. She also deserves a chance to prove herself, and who knows, she might be able to add something significant to this world.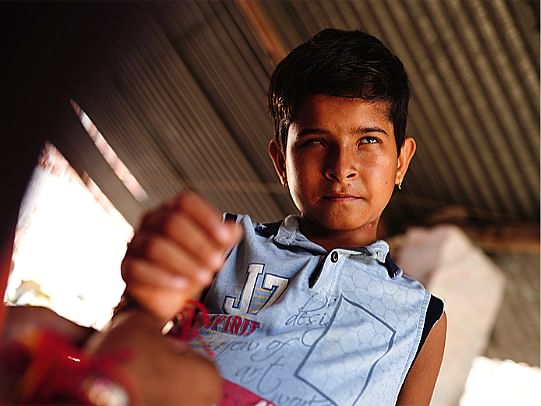 "I don't want to live. I cry day and night. No one plays with me. My friends call me "Andhi" and make fun of me. I want to study hard and become a doctor to give vision to others, but I can't study. My parents have no money. We sometimes have to sleep empty stomach." - Little Deepika is urging for help.
We request you all to please support Deepika and unite to give her a beautiful vision and make her feel a particular part of our wonderful world. We are blessed to have you associated with us, and we aim to support Deepika together. Please support us in helping little Deepika.
Project Global Cure -Project Global Cure is an initiative of the "Humanity Welfare Council" to transform health globally.
Please note that we raise financial support for financially fragile, debt-ridden people with no social support during medical emergencies. We at Project Global Cure raise funds only through Milaap to maintain our work's legitimacy and transparency. We do not use any other platform for raising funds. If found, please report to us at
helpdesk@projectglobalcure.org
.
Warm Regards,
Team Project Global Cure
Humanity Welfare Council