With the increase in the number of COVID-19 and Omicron cases, underprivileged families are badly affected. People lost their jobs due to the outbreak of Pandemic as lockdown was announced in the country.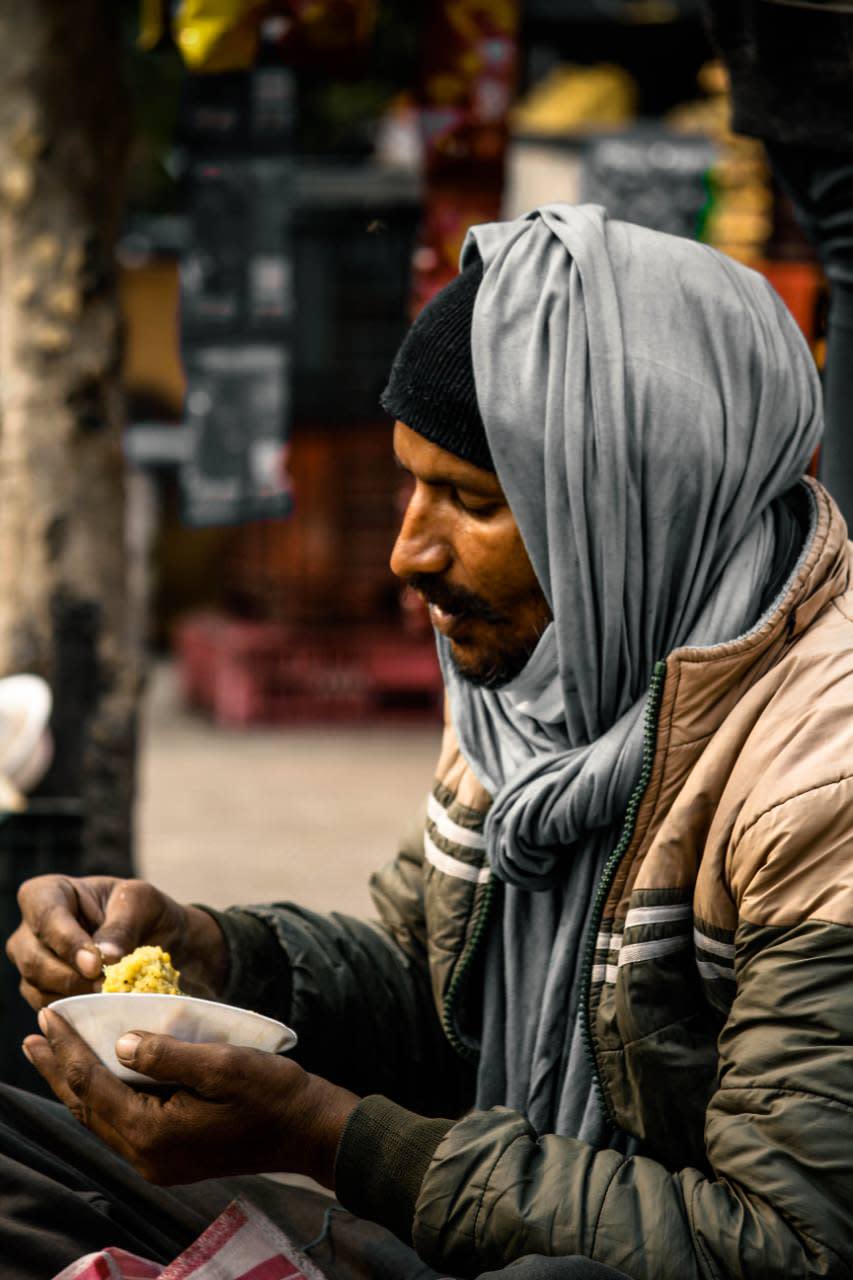 With the on and off of lockdown/curfews and COVID-19 situation, there is no stability in the working conditions in the society and hence people are left with no jobs which is not only affecting their mental health but physical health as well.
In a population of more than 2,00,000 underprivileged people residing in slums around South Delhi with approx. 5-6 members in each family and at least 2 members without a job is an unfortunate situation that is alarming and needs attention, therefore, I, Divya Tomar, a Volunteer at Hamari Pahchan NGO has started this campaign to feed every human that I can. My goal is to let everyone have a meal before they sleep.
*
Malnutrition
*
A boy whose father is a private job worker and his salary is Rs. 12,000 per month .
As we know that many people lost their job during pandemic situation. And some people were getting half of their salary so during that time his father was paid only Rs. 6,000 per month and their basic needs were not completing properly.
As his father managed their expenditure very well that time. He was also unable to help him financially because tutions were also not happening. Somewhere they made themselves according to that situation like they started sleeping in one room to save electricity bill,
they didn't recharged television for 3 to 4 months and even they were not making food which takes many ingredients.
So Our foundation also want to tell people about how to manage their needs against malnutrition. Government also played a very important role by providing help of food for free for many months but to those people who have their rashan cards . But some people didn't take that advantage as they were unaware of free food services.
So , through *
Hamari Pehchan
* foundation we can try to spread that awareness to people.
Thanking You !
Abhinav Pandey
Recently, through a survey, it has brought to my attention that HUNGER is a major problem. So, I have decided to help them with the monthly distribution of Ration/Meals.
Even the smallest gift to charity can make a huge impact....!

Basic necessities for 1 family: Rs.2199/-
Basic necessities for 10 families: Rs.21990/-
Basic necessities for 35 families: Rs.76965/-

Ration for 1 family includes:
( Three types of Pulses, Rice, Atta, Eggs, Tea, Sanitary Pads, Soap, Shampoo, Cloth, and Utensils washing powder)

No amount is big or small, it's the contribution that matters! You can donate for a one time meal i.e. Rs.50/-

Thank you!