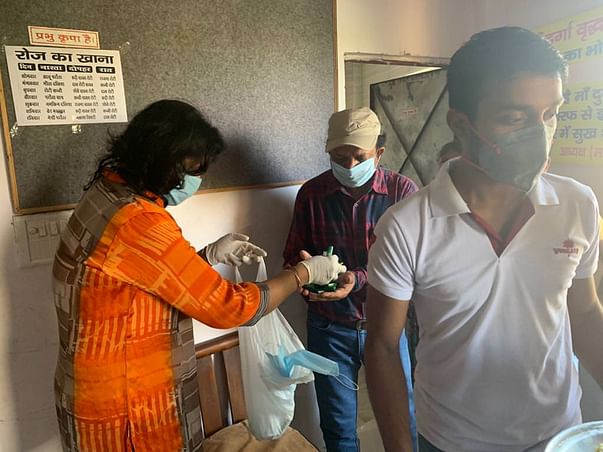 India put a nationwide lockdown to prevent community spread of coronavirus infection after a spike in COVID 19 cases across the nation. WHO declares Seniors/Older persons in old age homes are at highest risk of acquiring this disease with the highest mortality rate due to multiple factors like geriatric syndrome, low physiological reserve, frequent presence of more than 2 chronic diseases, and low immune system. Given the condition, when Older person is infected by the virus, there are higher chances of overreaction by the immune system leading to respiratory failure and eventual death. Reports suggest that under nourishment increases the susceptibility to infections.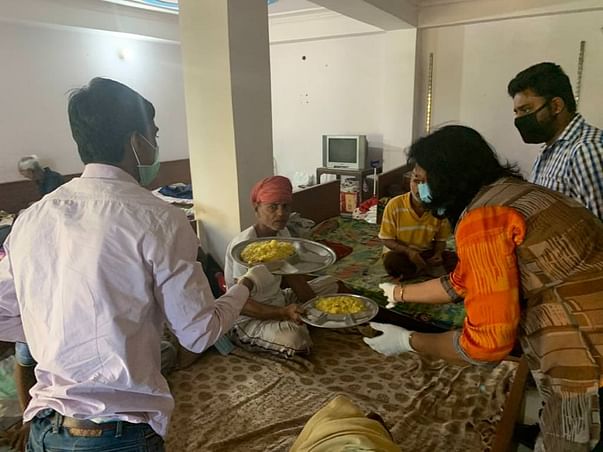 Due to nationwide lockdown cash flow to daily wagers is broken, except for essential services. Most of them are migrant workers engaged as informal workers - cleaners, rickshaw pullers, street vendors, domestic helps, etc in the informal sector of economy. There are no legal protections, working conditions are poor and usually have no access to social security schemes for informal workers. Their savings are not enough to support their existence for such a long period of 21 days lockdown. Daily wagers and women are in difficult situations, especially those who are suffering most.

Why need to give sanitation advice, health education and material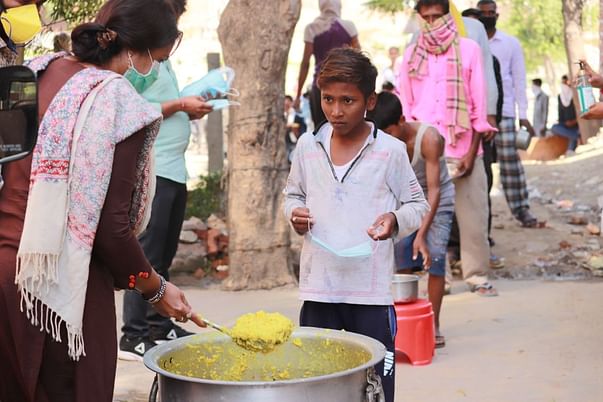 In our recent visit as usual to Old age homes, it came to light that they are not getting even 1-time proper meal for sustenance. People who came to donate food or other services are a rare sight. Dismal hygiene and sanitation conditions makes them more vulnerable and susceptible to disease. Although the government is providing food through Shelter homes but their numbers as well services are not sufficient. Further, Seniors have mobility issues to travel to any shelter home.Crowded places and large clusters are more prone to community spread of infection. Majority of the population dwelling in slums are below the poverty line. Urban slums have challenging living conditions, characterised by poverty, housing of poor structural integrity, overcrowding, poor access to water, sanitation and other facilities, which makes them particularly vulnerable to a range of health issues. Further, despite all good efforts by the government, people living in poverty are too often neglected from talking about the impacts of coronavirus.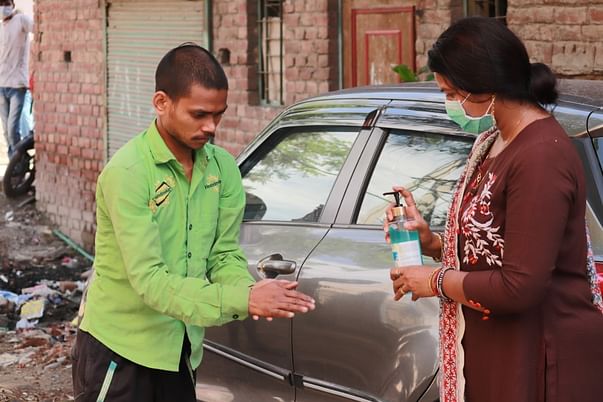 Benefits
Around 1,000 Older persons from Old Age Homes
Around 1,000 daily wagers, Older persons, Women and Children from urban slums
Around 50 college students and 100 school students as volunteers
Around 15 Old age homes