'We cannot help everyone but everyone can help someone'
हम हर किसी की मदद नहीं कर सकते लेकिन हर कोई किसी की मदद कर सकता है.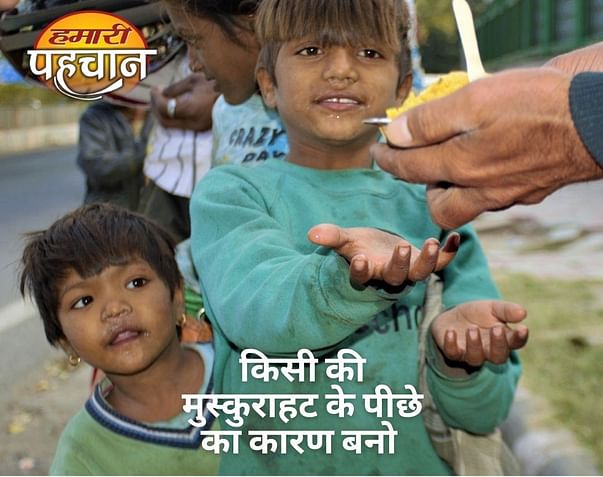 The major cause of hunger is inequality due to social status and lack of access to facilities. India is one of the highest-ranking countries in the world for the most number of people suffering from hunger.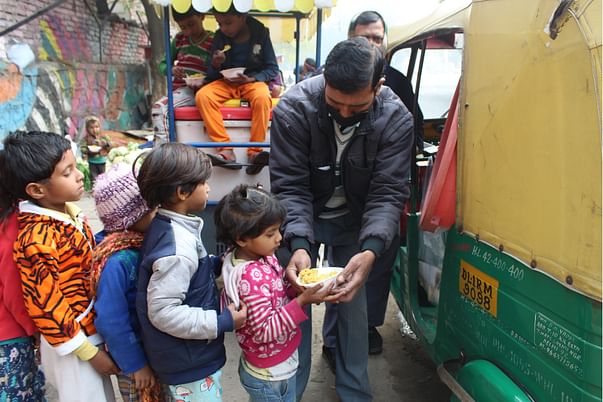 "Ever got the question that whether you will receive your meal tonight ?" Well that's the irony of 690 million people around the world who get this question every single day . I often get the question that even when we have already excelled in terms of technology,medical facilities,human life,defence etc then why are we still lagging behind in terms of
hunger eradication
which has been with us since eternity. Having food every single day ought to be a right rather than a luxury and no person on the planet should sleep without having a balanced meal every circadian .Having said that it's a great honour to partner with an organisation as prestigious as 'HAMARI PAHCHAN NGO' who have this exact reach to carry out the activity of eradicating hunger and providing balanced and essential meals to the needy.I feel that these people have the exact same rights as we privileged people and are entitled to such essential food for their living.This being the reason I chose to live up for this cause as deep down it pinches me to work towards this exact same cause. I feel we all should do our part in a way to give back to the society not always in terms of money but also in terms of social work and try to make the world an equal and a better place to live for everyone.
No amount is big or small, it's the contribution that matters!

Basic necessities for 1 family: Rs.2199/-
Basic necessities for 10 families: Rs.21990/-
Basic necessities for 35 families: Rs.76965/-

Ration for 1 family includes:
( Three types of Pulses, Rice, Atta, Eggs, Tea, Sanitary Pads, Soap, Shampoo, Cloth, and Utensils washing powder)

No amount is big or small, it's the contribution that matters! You can donate for a one time meal i.e. Rs.50/-
If you have any queries then reach out to me: nikhildhoka8@gmail.com
You can check out the social media channels of Hamari Pahchan NGO:
Anticipating a positive response from everyone,
Yours Faithfully,
Nikhil