The happiest moment in a couple's life is when they have a baby. But what if such a happy moment turns into a nightmare. The same happened with Vasu (Mother of Anmol) and Gopal (Father of Anmol).
Four years ago, they were a happy couple with two children Ayush and Amesha and were expecting their third child. Vasu works as a house cleaner and Gopal is a Security guard and was able to earn around 12,000-15,000 per month. They were trying to meet the ends to run their family.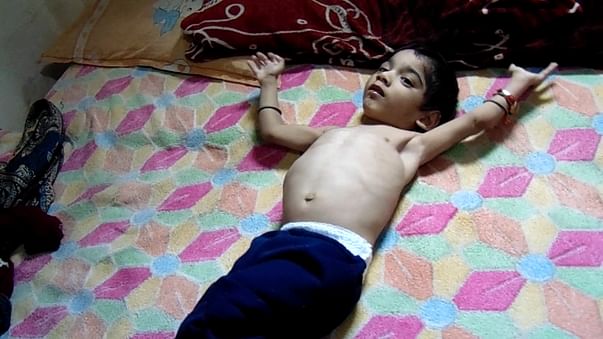 As they were expecting their third child and the whole family was happy to welcome a new member of the house. The labour pain started, and Vasu got admitted to the hospital. Medical professionals fail to meet the standard of care and made the situation panic.

Vasu – "I was in immense pain for three days and then I fainted, when I came to my senses, the doctors said that the baby is dead".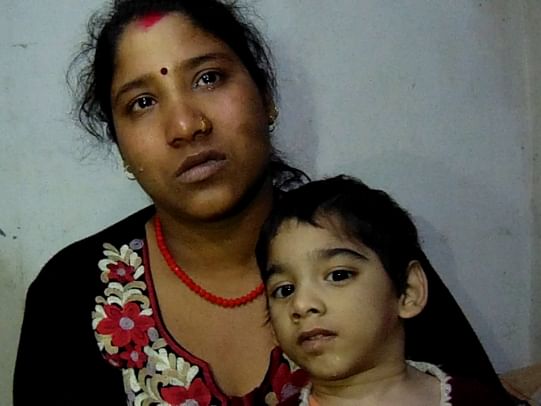 Vasu tells how doctor came to her husband with the news, "I was in pain and my husband requested the doctor to do something, but they didn't listen and then on fourth day i.e. on due date, they came to my husband and said that the baby is dead, and we can only save the mother"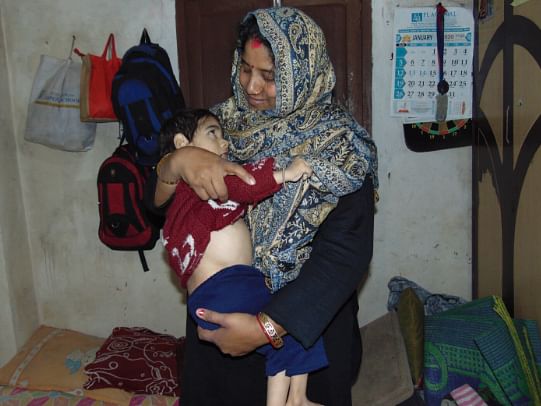 As any couple will do in such a situation, Gopal pleaded the doctor to do anything to save the mother and child. The doctors told them that they must pay a lot for the baby's treatment. Gopal ran to his relatives and houses where they were working and requested them to help him to save Vasu and their child. He did whatever he could and deposited 1 lac to the hospital. After some time, the couple heard the voice of their child, which happened to be a miracle for them.
But the doctor told them that the baby has Microcephaly (a birth defect where a baby's head is smaller than expected) and the treatment will cost a huge amount of money.
Gopal and Vasu pleaded the doctor to do anything to save the child.

Vasu – "They kept my child under observation for six days, we nearly deposited 3 Lacs to the hospital, and then on the seventh day they said that they can't do anything else and we can take our child to somewhere else."
Hearing this the couple were shocked as they have knocked nearly all doors of hope to gather the money for the treatment and still the doctors could not help them.
The couple then went to another hospital where their child was treated for the next two days and another two lacs consumed.
The family is suffering from that time and now Vasu has started working in more number of houses, Gopal washes car in a daytime and works as a security guard at night to earn more as they have to pay Rs 15,000 as an interest every month to the five Lac borrowed from a moneylender.
According to the doctors, Anmol can't be cured completely but if continuous speech, physical, and occupational therapies and good nutrition are provided, Anmol can become capable enough to support himself after some years.

Vasu – "We work whole day and night and earn 20000-22000 per month as we have to pay Rs 15,000 on 10th of every month to the moneylender. If we fail to pay, he abuses us and takes Gopal and hits him."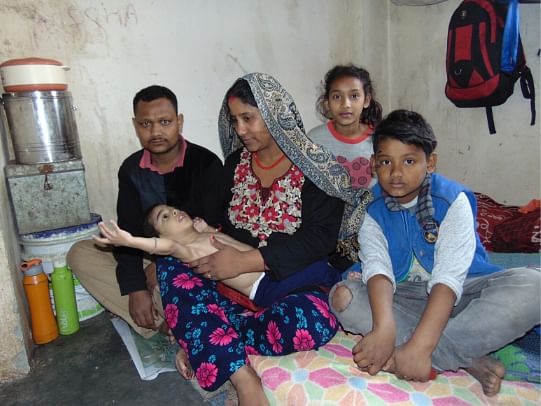 Vasu also speaks about her other expenses "We were staying in a mud house, but Anmol's health was declining day by day, so on doctor's advice we took a rented cement accommodation and here the rent is Rs 4,000 per month. In such condition, it is nearly impossible to survive as we are left with nothing, when we are not able to feed ourselves properly, how can we provide good nutrition and medication to Anmol. Even school has issued us multiple warnings regarding our two kids admission as we are not able to pay their fees now."
Humanity Welfare Council
Team Cure went to meet the family and have helped the family to get Anmol checked in a Government hospital. However, Anmol will not recover 100% from this condition but at least he will be able to take care of himself, he gets the regular treatment with healthy living conditions and for the same, the help is required for this debt-ridden family to survive. The funds generated will be utilized to support Anmol's treatment and nutrition and to help the family get out of the debt.
Team Cure of Humanity Welfare Council will be responsible for the proper utilization of the funds and will maintain all the documents related to the funds and treatment. Humanity Welfare Council will be accountable for the Funds utilization and providing proper updates to the supporters from time to time.
For regular updates on the progress of Anmol, you can also visit our official website -
www.cure.international

Regards,
Team CURE
HUMANITY WELFARE COUNCIL