For decades the voiceless creatures, the animals have been suffering. They can't speak for themselves, they can't tell where it hurts, they can't even convey that they're not at ease. These helpless creatures reflect a million emotions from their eyes.
If you try to see their world through their eyes, you'd be able to see someone more affectionate and loving than anyone else. But sadly, barely someone wants to see this whole new world of love and care.
How about if we had somebody who could understand their pain and help them? Or tell others how they feel and share their sorrows? It's now time to know one such lady who understands the pain of animals and helps them. The lady is Shalini Agarwal Arora from Bareilly (Uttar Pradesh).
"Shalini runs a Non-Government Organisation named Mercy For All Society. She is currently running a Shelter home named Prem Ashram which is home to hundreds of animals. At Prem Ashram you'll find dogs, cats, rabbits, horses, cows, eagles, owls, monkeys, etc.
She started the work at her own home and all the rescued animals lived there in the beginning. With the growing number of animals and constant public support, she built the foundation of Mercy's own shelter home and this was just the beginning.
Glimpses of her Work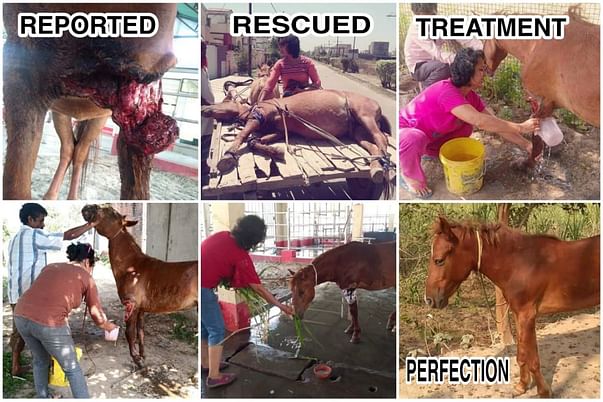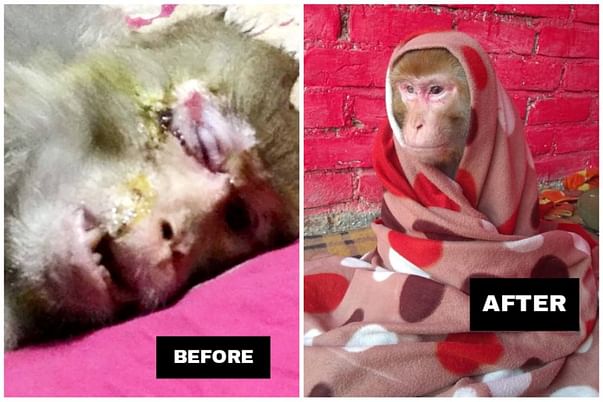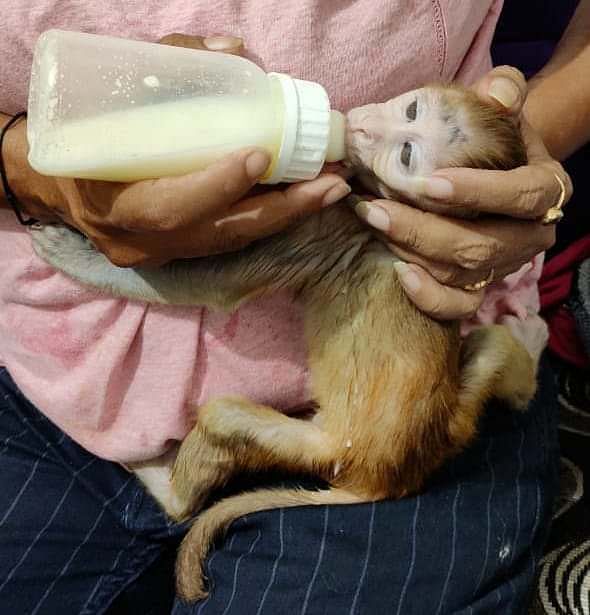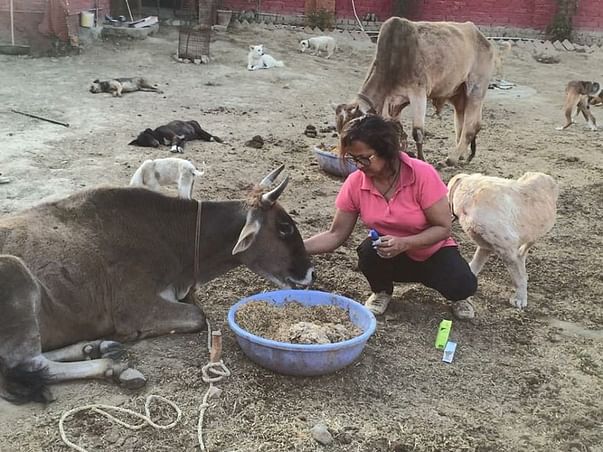 Not just her shelter, there are uncountable number of strays to whom she feeds daily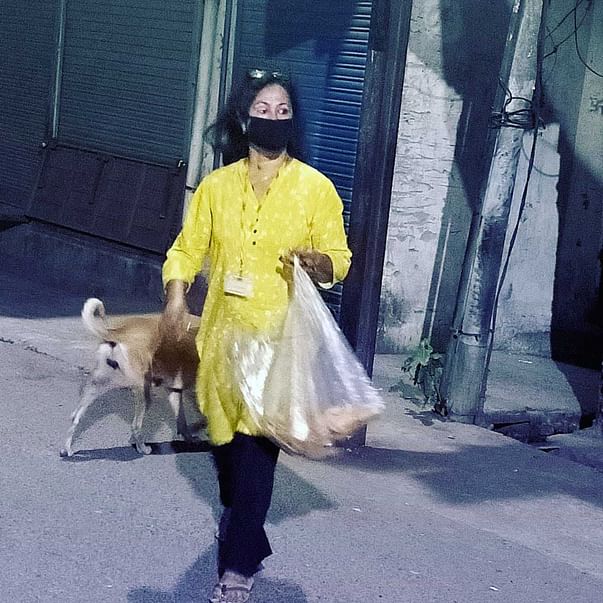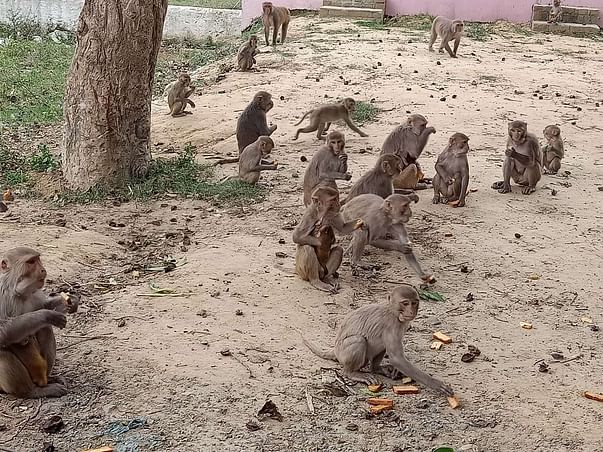 But she needs your help now:
From the last several years, her love and compassion towards animal made her built a shelter for those who seeks help. But all this came at a huge cost: her personal assets, family time and even her health. She had tumour in her eyelid but even that couldn't stop her from serving her fur babies.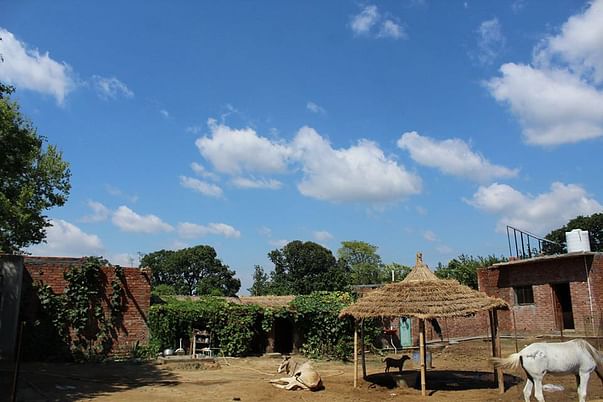 But now the situation is going beyond control. The shelter is built upon a very small piece of land but the number of animals is crossing 170, 25 at her home and countless on streets. She has made a number of temporary settlement within and outside her shelter.She even took this another land on rent so that the cows, bulls and horses can have some place of their own to walk and graze. The rent costs her 20,000 per month.
But as if these struggles weren't enough, the recent lockdown alongwith the storm and heavy rainfall have made the condition miserable. Within this 2 months of lockdown, she had done a number of critical rescues.
No doctors or surgical services available and the existing accommodation of these animal got severally hit. This all brings her to seek your help.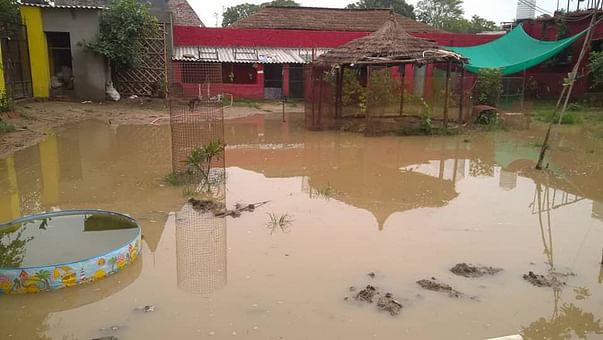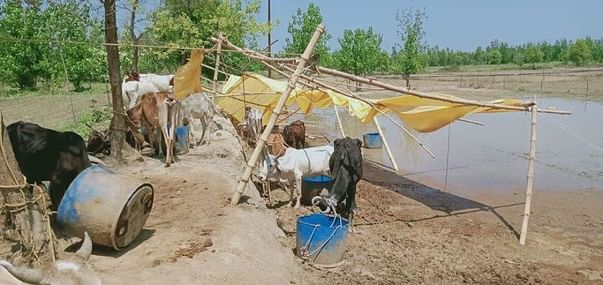 She seeks your help for:

1. Buying an additional land for her large animals
It is being very difficult to keep all the animals at one place, especially dogs with cows. Moreover, there is no space left to admit any new case; though her heart doesn't allow to leave any animal in pain.

2. Setting up an Operation Theatre and OPD
There is no reliable animal care service nearby her shelter. Even the nearest clinic is 17kms away, which is enough time to make the condition from bad to worst.

3. Feeding of Stray animals
Her work is not confined up to 130 animals of her shelter but also to 800-900 animals of her city to whom she feed. During lockdown, she and the food in her car have been saviour to a large number of strays in her city.
This is how your help will help them: