'We cannot help everyone but everyone can help someone.'

'हम हर किसी की मदद नहीं कर सकते लेकिन हर कोई किसी की मदद कर सकता है'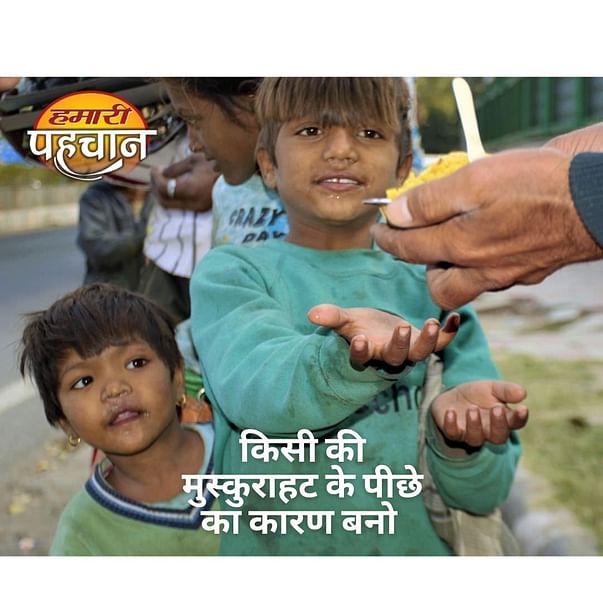 Food shortage is a problem faced worldwide . Everyday there are millions of people who go to bed empty stomach , they thank their stars whenever they get something to eat . People die out of starvation and many out there are undernourished . Food is one of the most important necessities for a human being and many out there aren't able to afford it because of innumerable reasons. We as people who are blessed to be able to have food everyday should share our blessings with others.
Humari pahachan NGO has taken a great initiative to work upon this cause
Humari pahachan has decided to help them with the monthly distribution of Ration.
Basic necessities for 1 family: Rs.2199/-
Basic necessities for 10 families: Rs.21990/-
Basic necessities for 35 families: Rs.76965/-
Ration for 1 family includes:
( Three types of Pulses, Rice, Atta, Eggs, Tea, Sanitary Pads, Soap, Shampoo, Cloth and Utensils washing powder)
No amount is big or small, it's the contribution that matters! You can donate for a one time meal i.e. Rs.50/-
Pleas donate for this and share it with as many people you can so that one day nobody out there goes to bed with an empty stomach.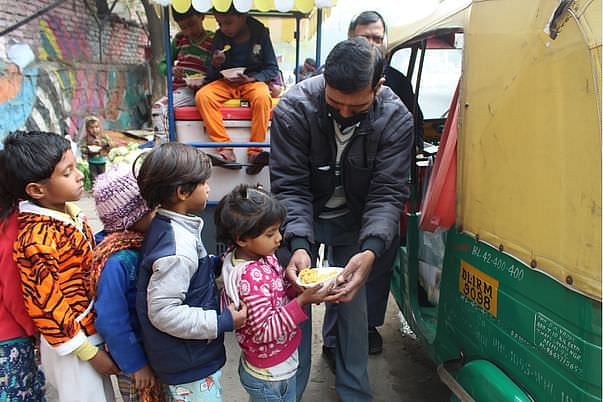 For further queries pls reach out to
shruti.hamaripahchan@gmail.com