Shuttl Captains are truly its lifeline. As we continue to work, from home, their source of livelihood is paused.
Our drivers, like Laxman, are hardworking men, who are the sole bread earners of their families. More often than not, they live in the city away from their families, since their limited means don't allow for it.
The income from Shuttl helps sustain their families' livelihood, their children's dreams, medical expenses of ailing elders and pay off debts to money lenders.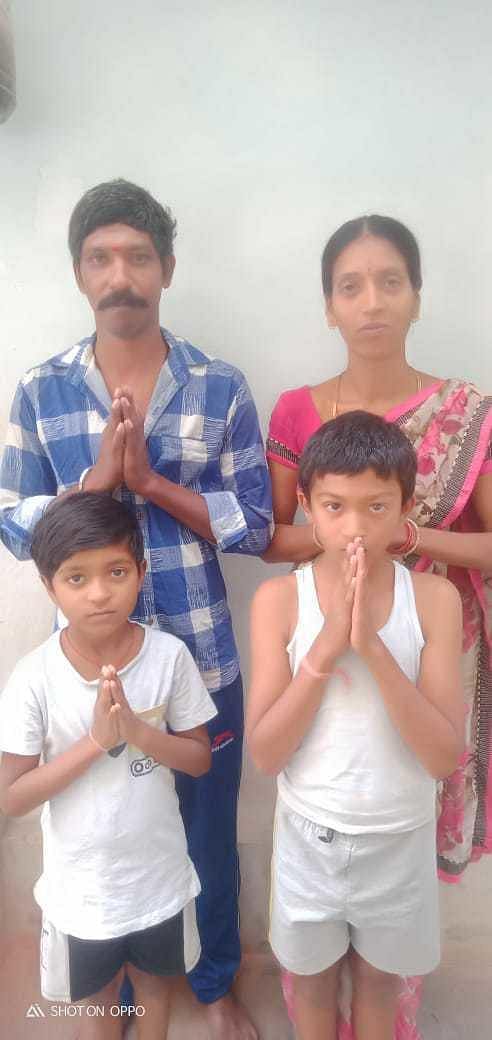 It's been a month into the lockdown now, and the challenges have become more threatening. Our Shuttl Captain Buruggu Bhaskar, from Siddipet, Telangana along with his wife has been trying to put on a brave face for their 2 young school-going kids.

Being the sole breadwinner of his family too, his income helps meet the needs of his family and ensure his children get an education, unlike him. With bus operations being suspended, his cash-flow has ceased, and his savings have been nearly wiped out.
He appeals to people out there to understand that COVID has hit hard-working daily workers like him the hardest and support their families in this critical time when money for daily essentials like groceries is running out.
Shuttl has organized a COVID Insurance of Rs 50,000 per driver & contributed to a Drivers' Relief Fund to ensure our drivers continue to receive a monthly amount to sustain their families. But we need your help. We want to support 2000 families by ensuring a livelihood fund of Rs. 10,000 per month per family leading to our goal of raising Rs. 2 Crs. These funds will be added to our Drivers' Relief Fund and then equally disbursed amongst all drivers.
Our riders have helped raise a sum of Rs. 20.97 lacs towards this noble cause.
With as little as Rs. 2500, you too, can help an entire family for a whole week
with means for essentials, groceries, and basic medical care.
Act now, every bit helps.
Milaap has done its bit, by waiving off fees for this campaign.
All contributions are eligible for tax benefits under section 80G.