Help us to raise fund for Project "SANKALP" to ignite the power of poor children through Life Skill education in Government schools # iamthefuturechangmaker
we have born in an unequal world and do we have the courage to accept this fact? Komal was an intelligent and amibitious students from her childhood but her father died in an accident so she couln't pursue her studies to take care of her younger brother and her disabled mother. So is the story of thousands of girls and boys who are compelled to sacrfice their studies and forget their dreams, more particularly in the states where the opportunities are so less.


Ashoka trust is commited to Ignite 50000 students in different government schools of Araria, Purnea, Katihar and Supaul districts of Bihar which are in the list most backwards districts in India identified by Niti Aayog, to empower future changemakers and make them aware of their social, emotional and physical health and well being. We will also focus on teacher's leadership to foster a professional culture of social emotional intelligence. If the students are empowered with Life Skills, they can make the right choice through critical thinking and situational analysis. They can empower students as creative citizens of the India.
Mission
To motivate the teachers to adopt refreshed education approach and to empower the human intelligence by strengthening the students, teachers and communities to grow socially and emotionally thorough Life Skill education in the most backward districts of India.
What we will do?
Symposium with the district and block level education officer to discuss the possible approaches of life skill in government school
symposium with the principals underlying the importance of life skill
To strengthen the children through building their understanding of the benefits of good values, behavior change communication and discussion with schools, community and parents.
To transform the lives of children inculcating the decision making abilities, problem solving Skills and to develop the good character, this will help in establishment of a functioning and prosperous society. To train teachers to teach students regarding Life Skill training and to discuss the strategies, prospects and problems in dealing with students
One on one counseling services emphasizing on children living with disabilities
To sensitize the teachers and enhance better understanding on the concepts of Life Skill, confidence building, livelihood skills, communication skill and marriage.
To expose the teachers to the best and innovative practices in the methods of teaching and interactive learning
To strengthen the children through building their understanding of the benefits of good values
To transform the lives of children inculcating the decision making abilities, problem solving Skills and to develop the good character, this will help in establishment of a functioning and prosperous society.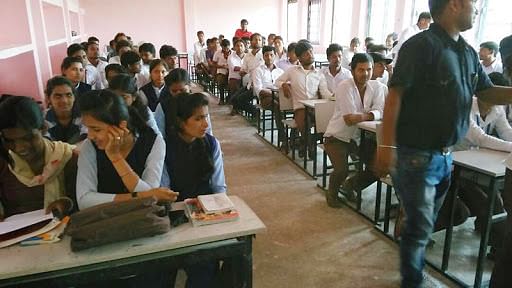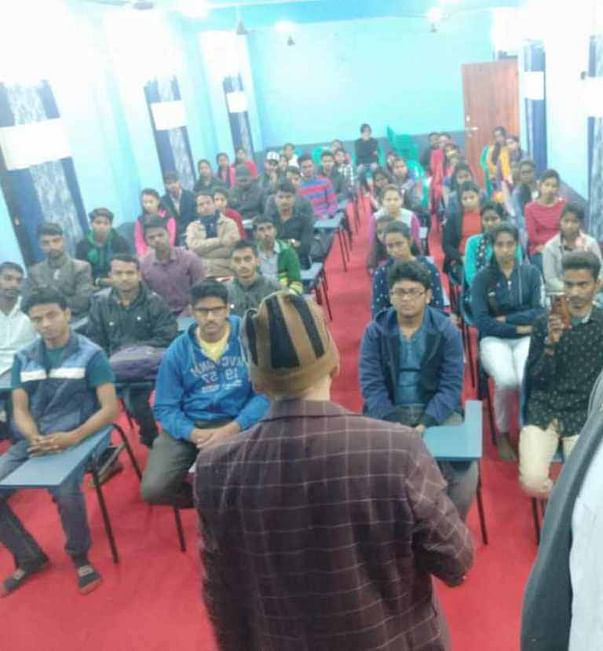 About Ashoka Trust
Ashoka trust is a public charitable trust and not for profit entity endures social and economic values and delivering positive impact on Life Skill, Education, Healthcare, livelihood, Skill development, and good governance. It is contributing to decrease in poverty and improvement in health and education and committed to continue to improve the people lives. The main beneficiaries of the projects are children, youth and adolescent, women and underprivileged population group in the states of India.
The Ashoka trust is also engaged in Training, Research, Action Research and assignments in the aspects of Life Skill. With the establishments of close linkages with schools, colleges, government institutions Ashoka trust brings synergy in the efforts of school teacher/students to promote Life Skill, social competencies and emotional resilience, problem solving approach by organizing motivational sessions/workshop and seminars. The goal is to develop the capacity to learn Life Skill through workshop/motivational session and other supportive session for future educational success, time management, and psychological upliftment and to think out of the box to cope every challenges of Life. This will gives an insight to teachers in problem- solving and in directing and steering the students, improving the lives of students, steering themselves and handling strains at the workplace.
The Need of Life Skill
Life Skill has become a very important discourse at present times and off let it has become globally recognized in context of mental well being, emerging health issues and enhancing capability among targeted communities especially among youth and children at adolescent stage. WHO defines Life Skills as "ability for adaptive and positive behavior that enables individuals to deal effectively with the demands and challenges of everyday life". It is a dynamic and evolving process which needs to involve children, parents, youth, adolescents and teachers and local communities in designing and implementation of Life Skill which includes social skills, emotional skills and thinking skills such as self awareness, critical thinking, empathy, and decision making, conflict resolution, creativity and ethics. The goal of equipping adolescent and youth is to strengthen them from within so that they can well fit in different socio-cultural framework. It influences our ability to connect with others and being able to meet the challenges of Life. There is a growing demand to educate adolescents with Life Skills to help them deal with their day to day Life challenges and transition into adulthood with informed healthy choices.
Signifying its importance and effectiveness, Ashoka trust is committed to make the Life Skill a part of the school curriculum which will be useful for both teachers and students. Life Skill education is a dynamic process and it can be learned with experiential learning which involves direct encounter with the event rather than thinking about the events.
Participants
District and block level officers of education department
Principles and headmasters of school
Faculty, teachers and school associates
students of schools
Method and activities
The program will be conducted through delivering of lecture, discussion, sharing the experience, short stories, case studies, interactive and participatory tools and demonstration, social emotional learning frameworks and positive approach with effective pedagogical practices.The session will be conducted with the help of tools and participatory learning method. A pre-session set of questionnaire will be shared to the students and then post-session set of questionnaire will be shared so that an analysis can be done regarding understanding about Life Skill on the students. Students are expected to see a change in their traits, their behavior and habits and thinking. Life Skill session in schools will be facilitated by role playing considering hypothetical question. Other methods in the Life Skill training will also include brainstorming, group-work, storytelling and discussion and debate and peer supported learning. After three months of workshop again a test will be conducted to check whether specific learning of the objectives of the projects such as self-esteem, respect, tolerance, sociability, sharing, cooperation, decision making, values and dealing with stress has been fulfilled or not.
Our goal is to reach 50000 students in the year 2020 to accelerate change in future changemakers of India for which we are raising 50 lakhs to support our cause. Your funds will be utilized to cover our program cost and operating cost, for purchasing tool kit and materials to be used in the workshops and sessions, paying salaries to our team members and manage the expenditure in the movement of team and resources, print materials. This will also help us to set up District Nodal Centre to give sustaining support to the schools operating in the respective district as Life Skill is not a onetime exercise. So, your every bit of sacrifice, effort for donation will help in running our project "
SANKALP"
as an ongoing process.