IN SHORT:
Harsh is only 32 years old and is battling for his life in the CCU with a pneumothorax (full lung collapse) as a result of a Covid-19 infection. Before this, Harsh was in perfect health (being a fitness freak) with no co-morbidities at all. We have only been married for 2.5 years, and he is battling for his life. I need your help so that he can keep breathing.
********
My name is Mahima Bhatia and I am here to raise funds for my husband and best friend Harsh Shukla. Harsh is a kind and gentle soul with a terrific sense of humour. He is loved by all his friends and family as the person who will make you laugh the most and we all can't wait to have him back in our lives. We've only been married for two and a half years now; Harsh is my best friend, my soulmate and the most important person to me in the whole wide world.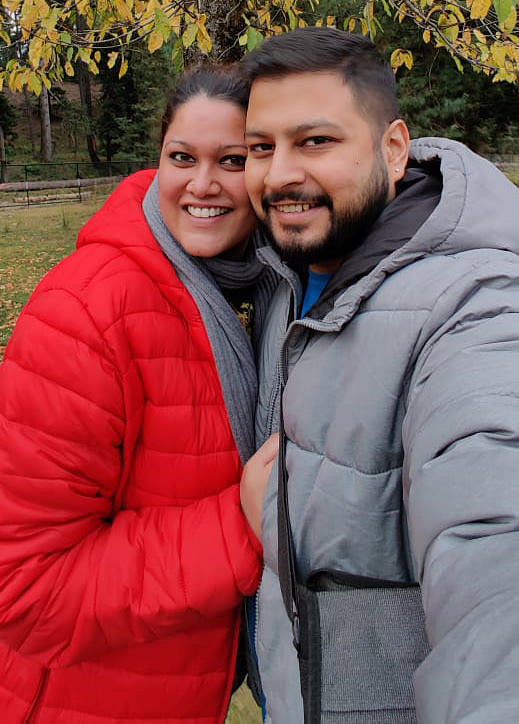 Harsh is a bundle of creativity and talent, and is known for being a photographer and cinematographer and runs his own photography company along with me. We are based in Delhi, and live on our own along with our two beautiful dogs.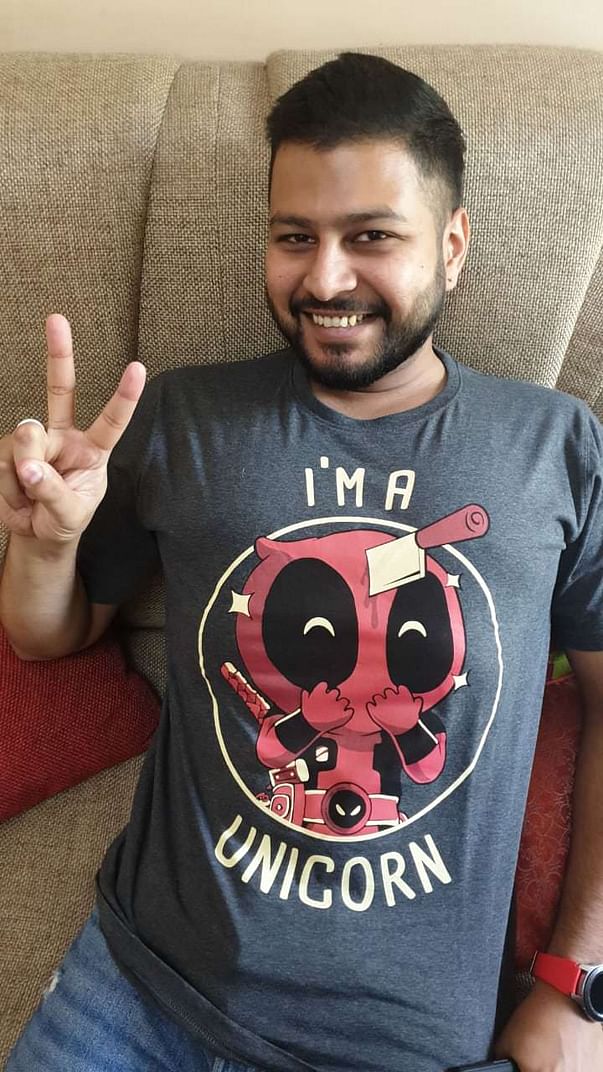 THE STORY SO FAR
Harsh was diagnosed with Covid on 21 April 2021. What started as something that we though we would beat at home has progressively gotten worse to a point now where Harsh has been in the ICU for 15 days and then the CCU for the rest of it (15 days and counting) and there is no end in sight.
What makes this especially terrible is that Harsh has great lungs! He's a swimmer, he's trained for deep-sea diving, he's been a life guard and has excellent lung capacity. It's heart breaking to now see him in this condition, where a machine needs to breathe for him just because his body can't do it on his own. We lead a very careful life before the diagnosis, quarantined at home, didn't even meet our parents... the works. We did everything we were told to stay safe, and it didn't really help. :(
On day #8, Harsh was transferred to hospital with a chest CT score of 25/25. He was diagnosed with ARDS (acute respiratory distress syndrome) and was then placed on an oxygen supply and finally BIPAP and now a ventilator.
Harsh's lungs are not recovering. Harsh has been on ECMO (Extracorporeal membrane oxygenation) which is a machine that drains his body of blood, adds oxygen to it, and puts it back in again. This treatment is ridiculously expensive, and it's costing us approximately 1.5 lakh per day now. We have already spent more than 25 lakhs on his treatment and are now reaching the end of our reserves. With no end in sight, it appears that he will need to stay in hospital just so that the machines will keep him alive.
I haven't spoken to my best friend in fifteen days now. I miss him terribly. He's my person; my confidante, my best friend, my secret keeper... and everything in between. Looking at him connected to tubes and machines that beep breaks my heart (and which is why I haven't put up a picture of him in hospital). I can't bear to be apart from him for even another day, but I'm going to have to be strong through all of this. Worst of all, our fur babies miss their dad - and don't understand where he's gone. I still write him a letter every day, just so that when he comes out of the hospital, he'll know what he missed.
I NEED YOUR HELP
Over the next 15 days, I will need at least INR 50 lakh more for further treatment. At this point, we have no idea what will happen next. He needs to breathe, and the only way he can do that is with continued medical support. I've exhausted all our savings and personal funds, and I need support to keep him alive.
My husband's life now depends on contributions from anybody and everybody - please come forward and donate whatever you can, however small. It just may make the difference in helping him breathe for a couple more minutes.
Do contribute and share this campaign link with your friends and family. Thank you for reading this, and god bless you.
- MAHIMA AND HARSH