There are nearly 113 districts in India that are Backward and Underdeveloped. #Srishtipath
Project Srishtipath is an initiative of Humanity Welfare Council in the field of Rural development, Srishtipath means a path to a new world. Project Srishtipath focusses on the development of a social hub in these backward and underdeveloped districts. Through these social hubs, we will provide all the essential facilities which are very much important and necessary for the overall development of these areas.

We are focusing on transforming these backward areas from being economic burdened areas to be an economic booster. All the Srishtipath centres will be self-sustainable and Project Srishtipath is an evolutionary project which has the power to take the economic growth of India to a whole new level.

One campaign is for a single area as we will be covering all the 113 districts in 113 Phase. This is phase 1 of Project Srishtipath.

Bundelkhand - The region of Bundelkhand comprising of 13 districts of Madhya Pradesh and Uttar Pradesh, is situated in north-central India. It is well-known that the Bundelkhand region is the most backward region with a grim face of ugly poverty. Most hunger deaths are reported from the region along with farmer's suicide every third day. Lack of natural resources, poor communication, infertile land, erratic rain distribution is some of the reasons which make Bundelkhand economically and industrially most backward area in India.
The problems faced by the people of Bundelkhand area -
Problem-
People are forced to go nearly 30 km for the basic medical facilities. (Not even a medical Store)
Solution -
A medical centre, a pathology lab, a medical store will be available at Srishtipath Kendra.
Problem - Lack of proper educational facilities.
Solution - An educational centre equipped with modern technology will be provided at Srishtipath Kendra, with special emphasis on girl and adult education.
Problem - Water Scarcity is common as most of the ponds and wells are dried including handpumps.
Solution - We will revive and recharge water bodies with the community help.
Problem - Cattles are abanded due to lack of fodder (Annapratha is common here)
Solution - We will provide training to the farmers for cattle rearing for livelihood.
Problem - Unemployment resulting in migration.
Solution - We will provide various vocational training on a localized basis under skill development and digital education.
Problem - Lack of communication and awareness.
Solution - We will provide an information centre, which will provide information about various government schemes and awareness programs will be organized on various social issues.
Problem - Legal services are not available resulting in exploitation of poor.
Solution - Legal services will be available at Srishtipath Kendra bridging the gap between the local administration and the people.
Most of these problems are man-made and can be resolved. The Srishtipath Kendra will be the first of its kind where so many facilities will be provided under one roof and will be a self-sustaining system.

Let's make Bundelkhand free from hunger, poverty, and backwardness.
For Tax Benefits -
Please send us the below information at - Hello@hwc.international
1. Name
2. Contact Number
3. Email Id
4. PAN
5. Amount Contributed to the campaign
Problems faced in these areas -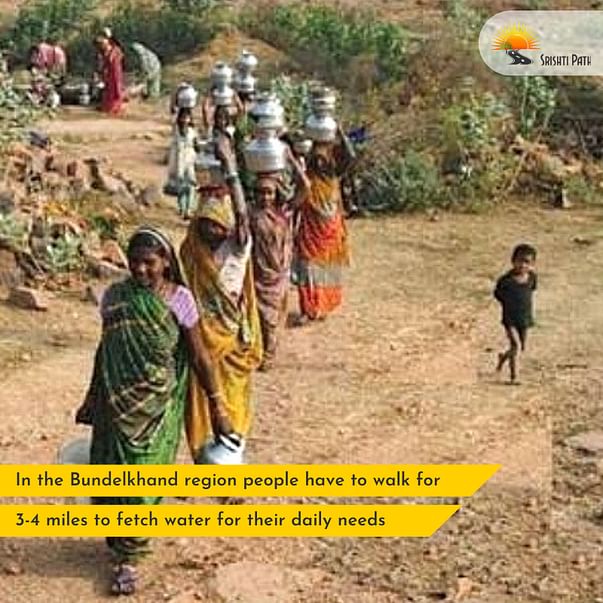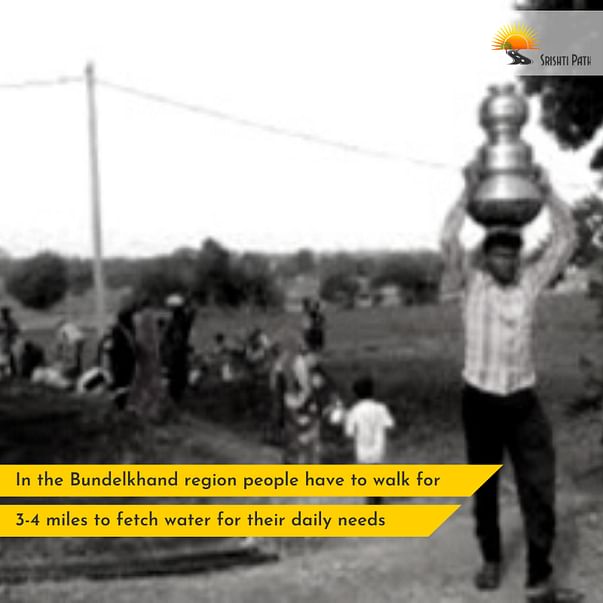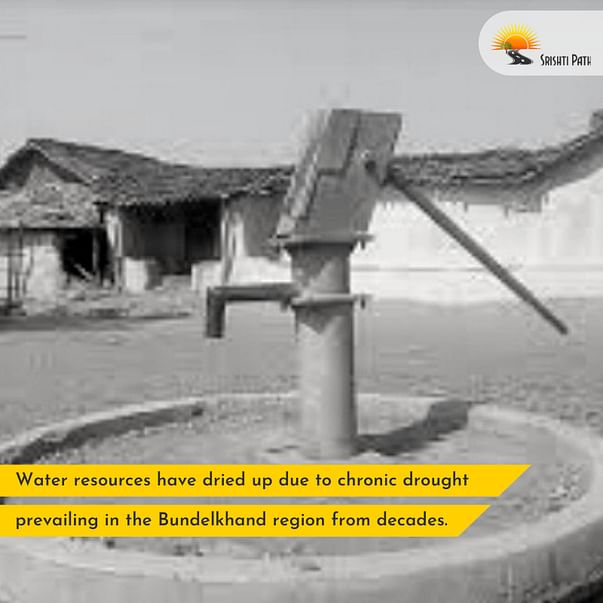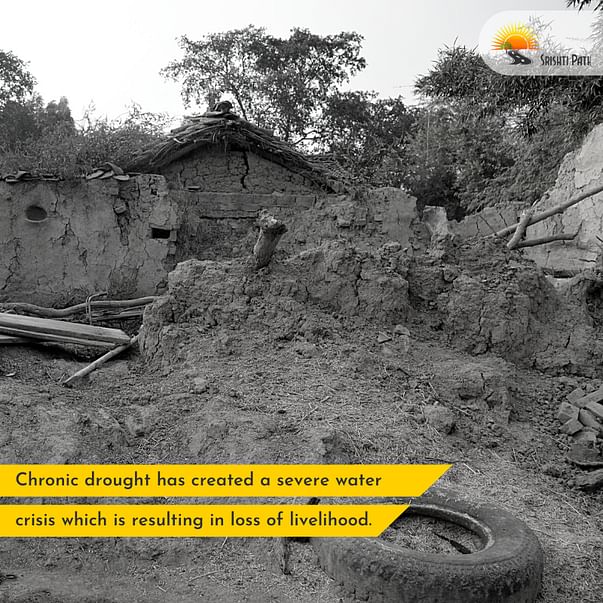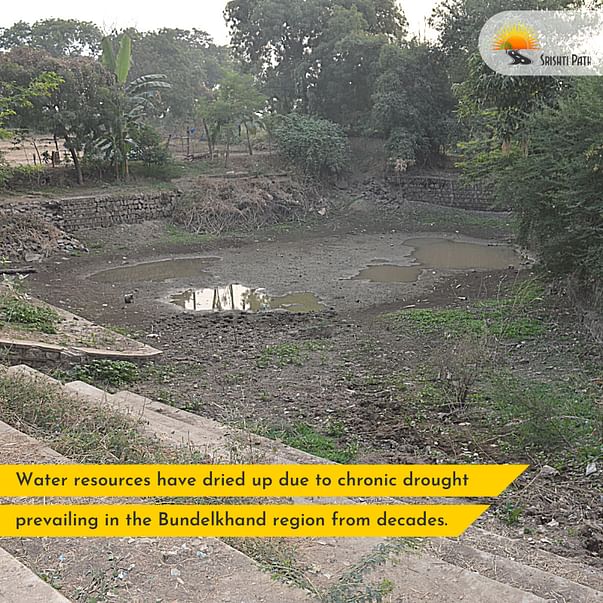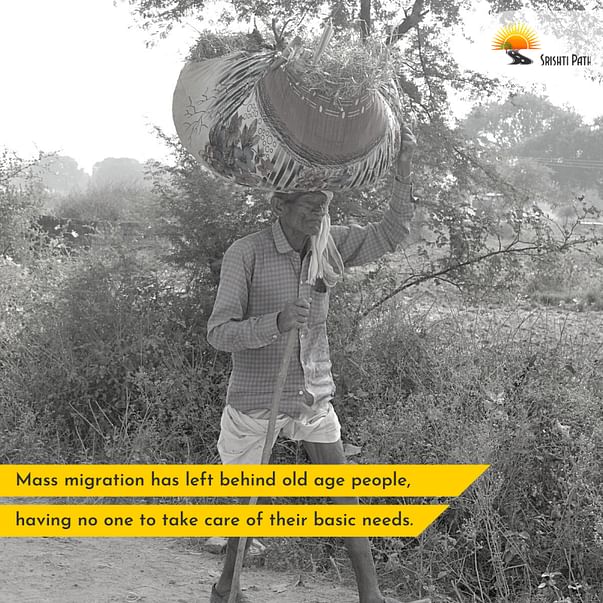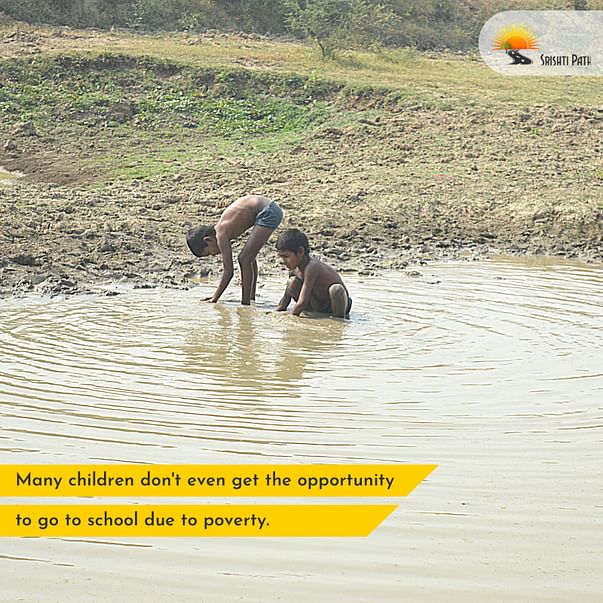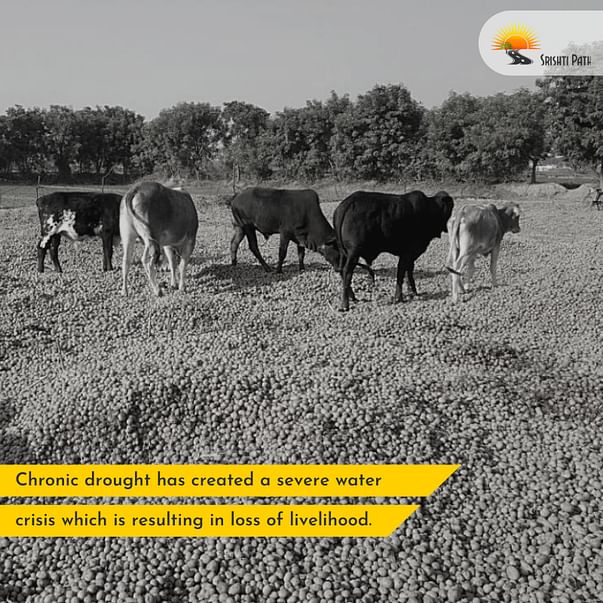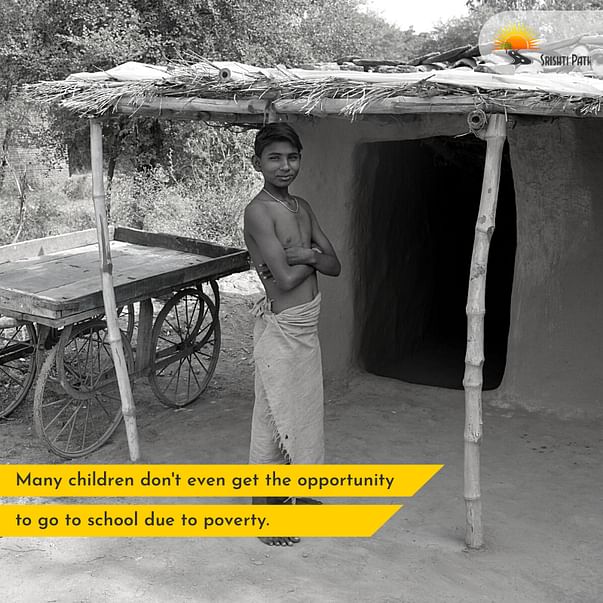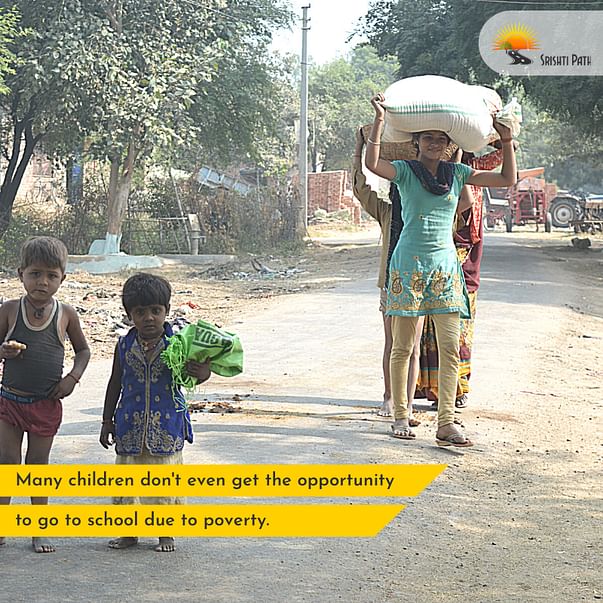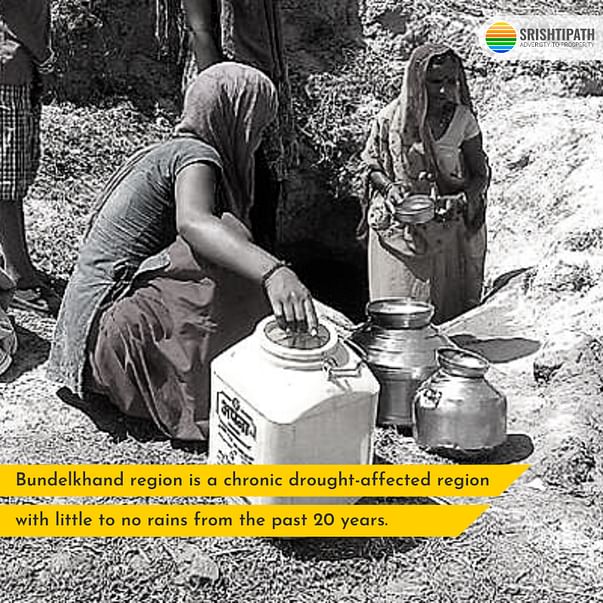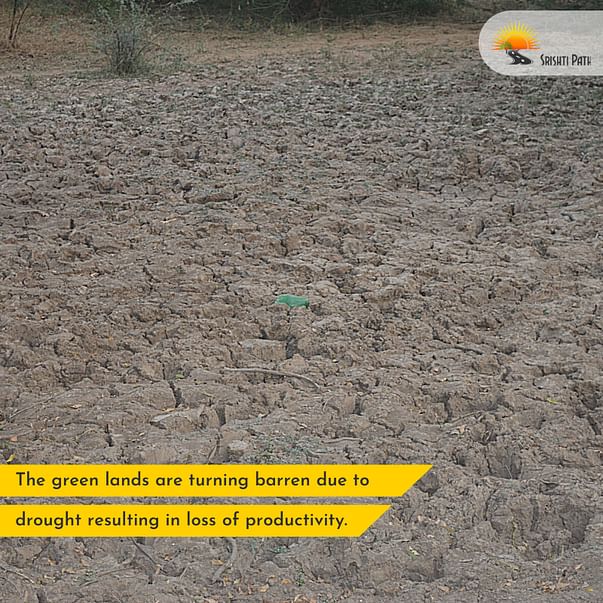 Ground Activities Going On -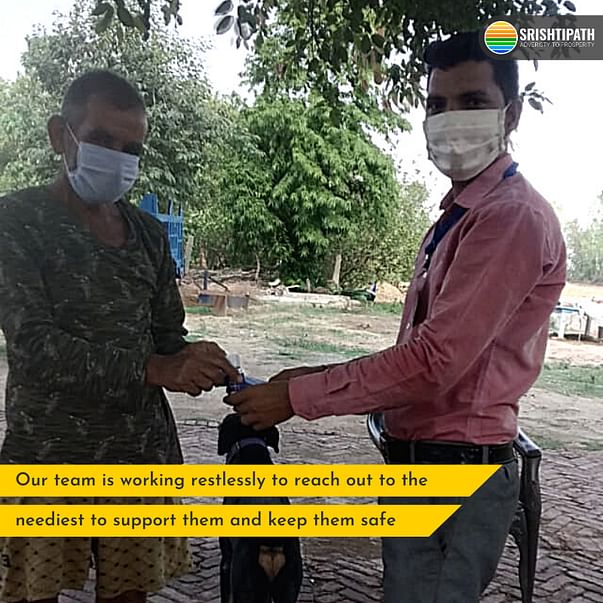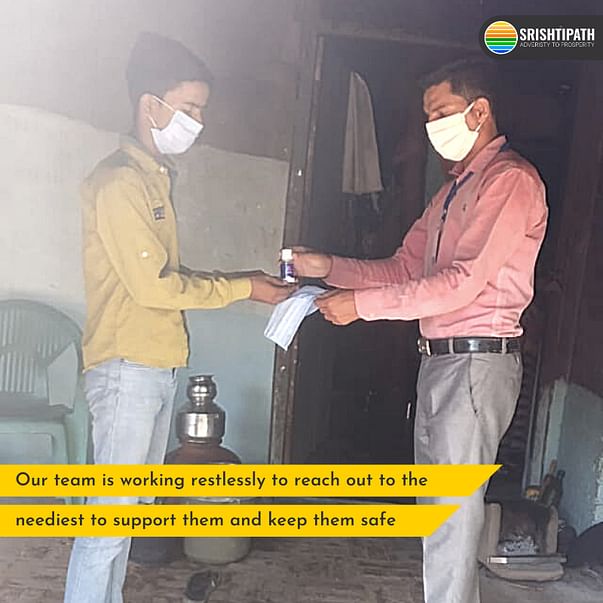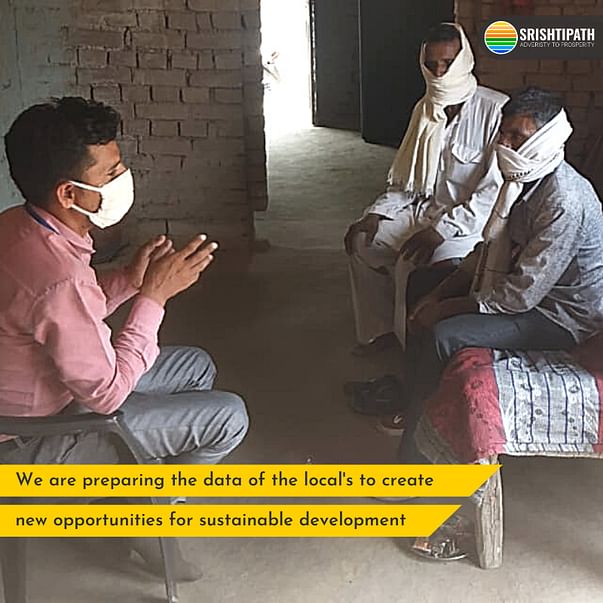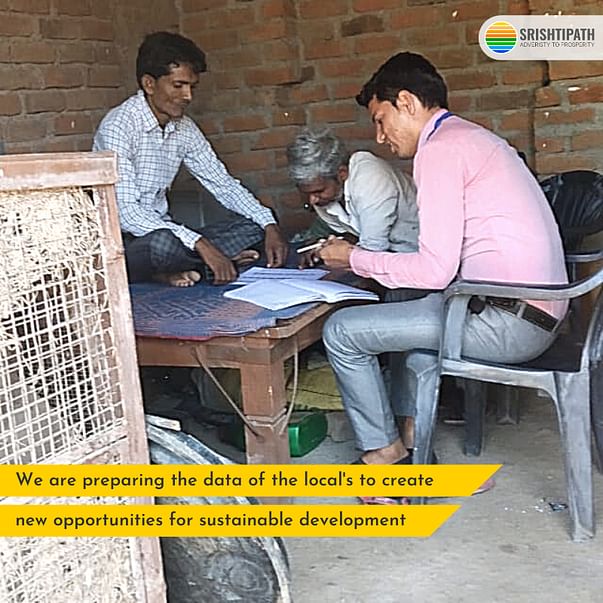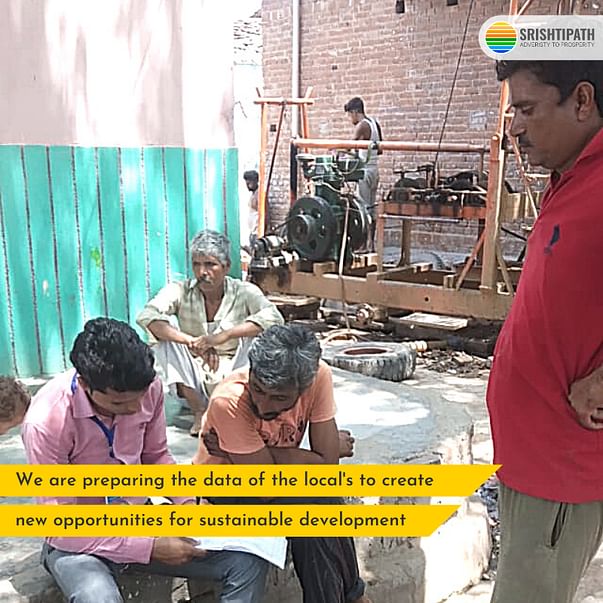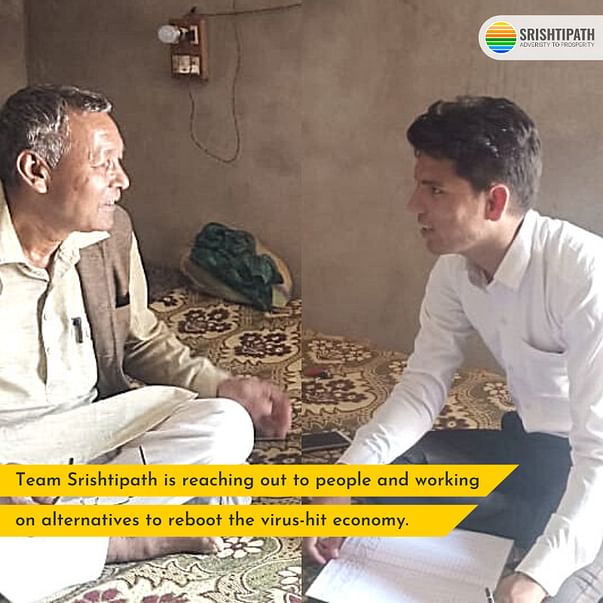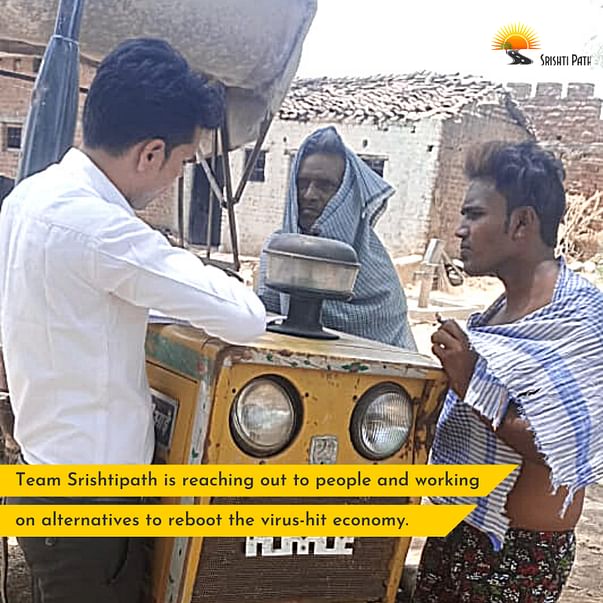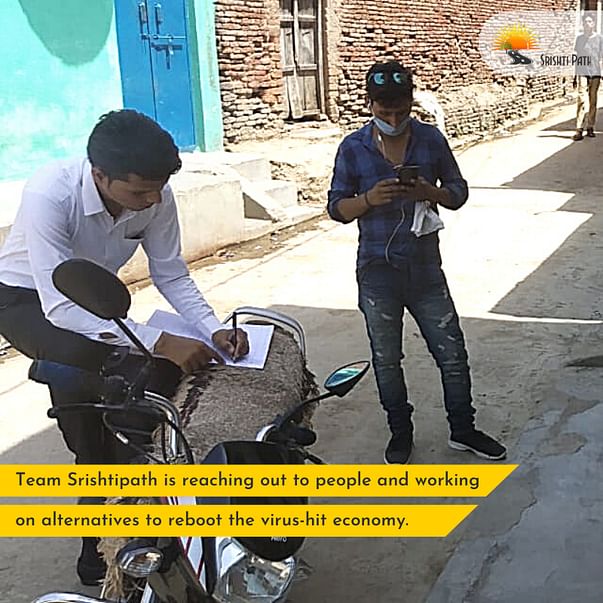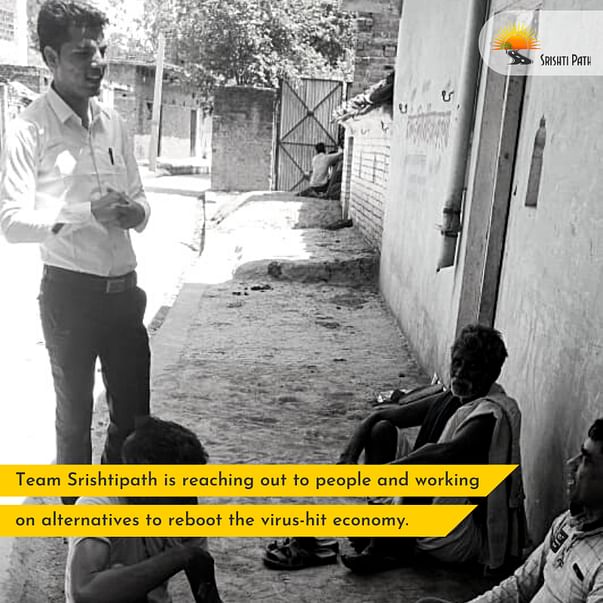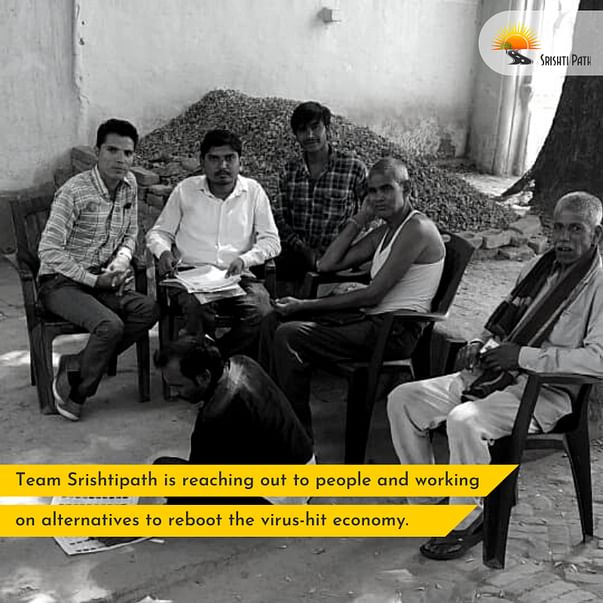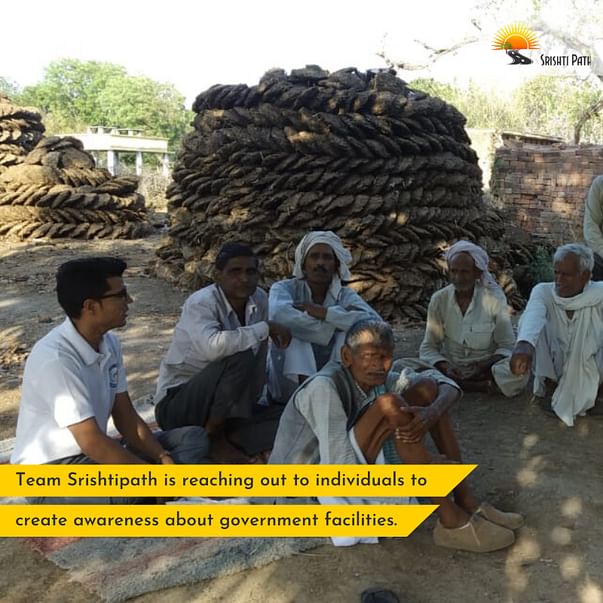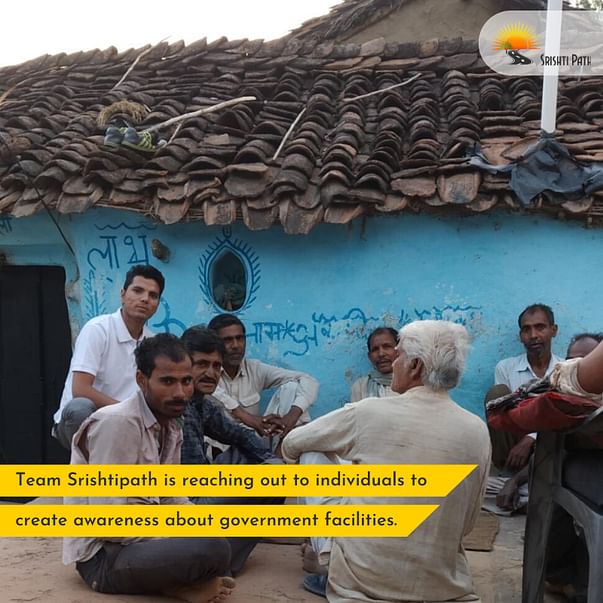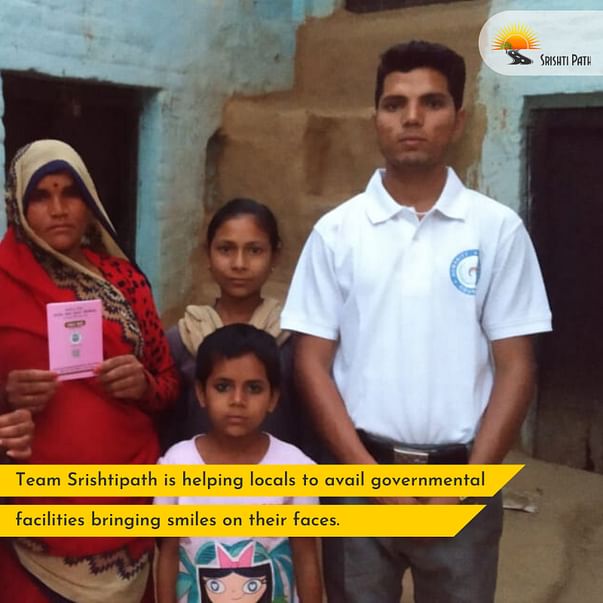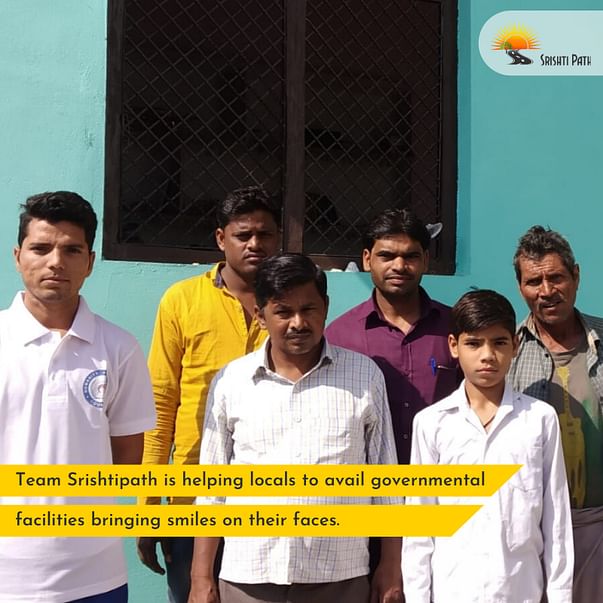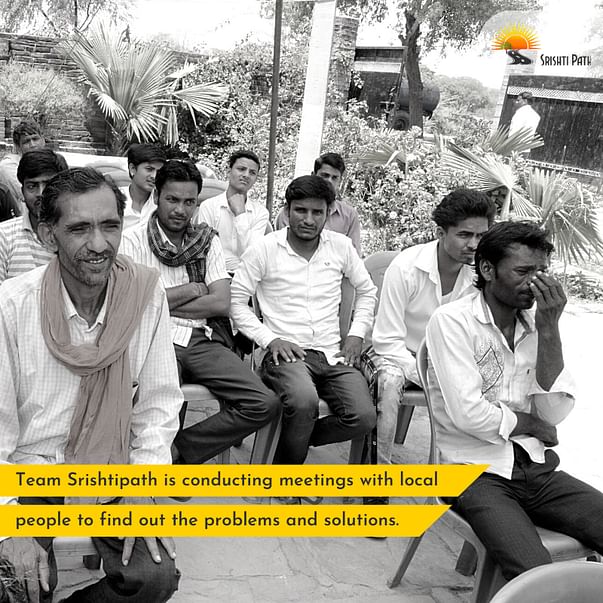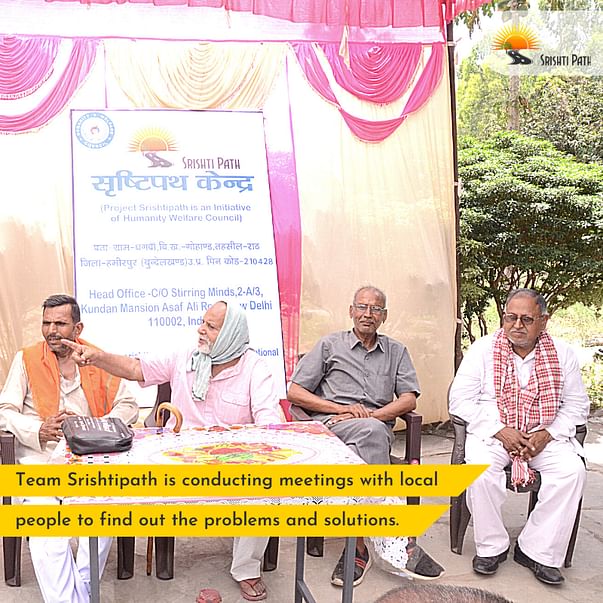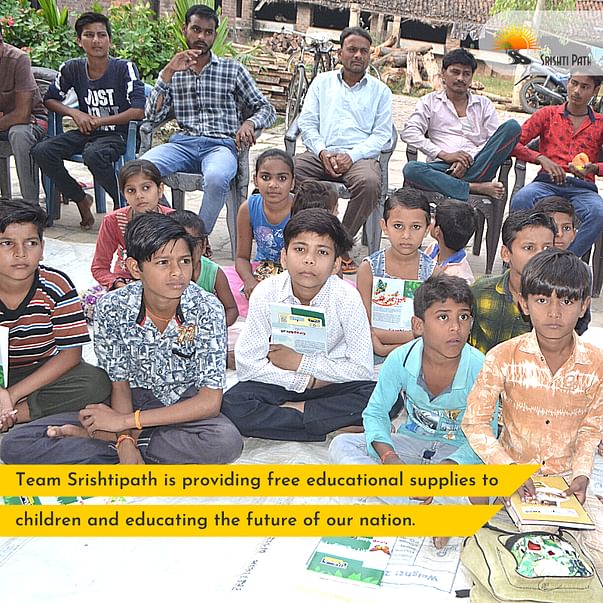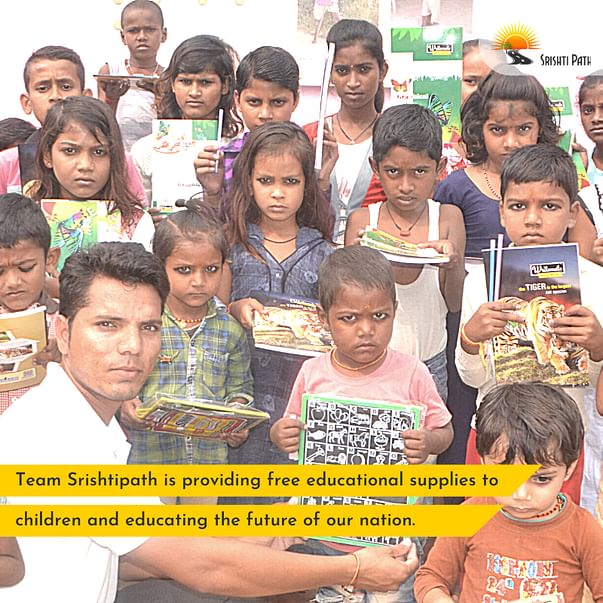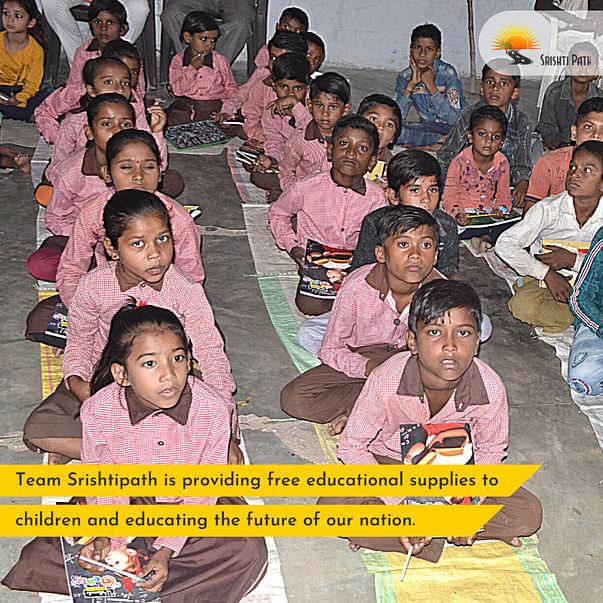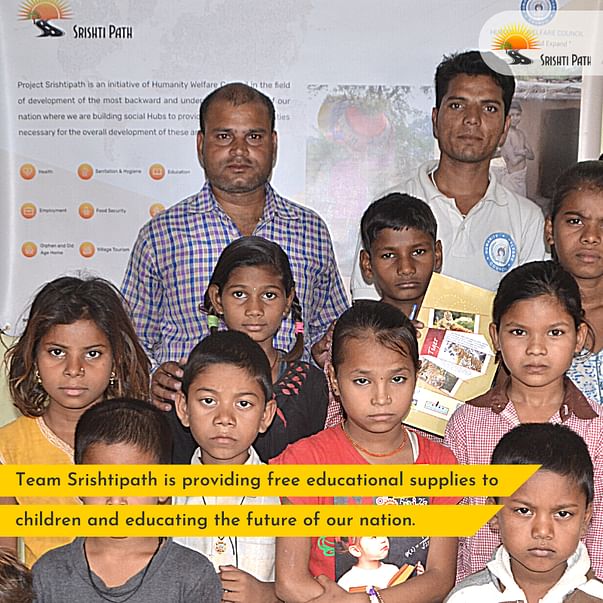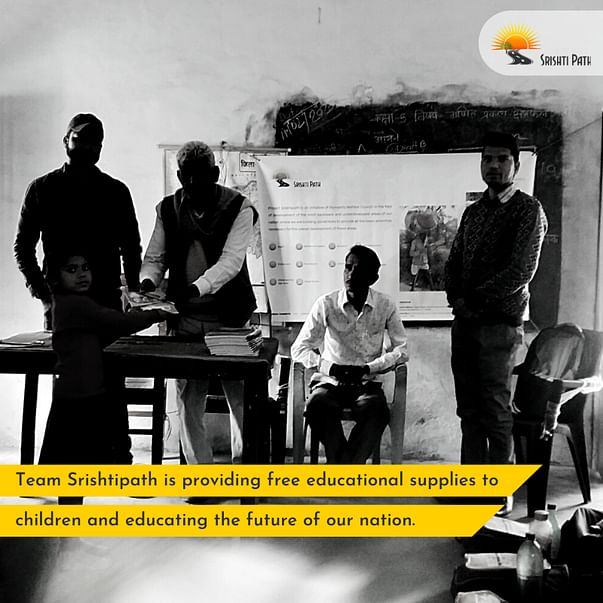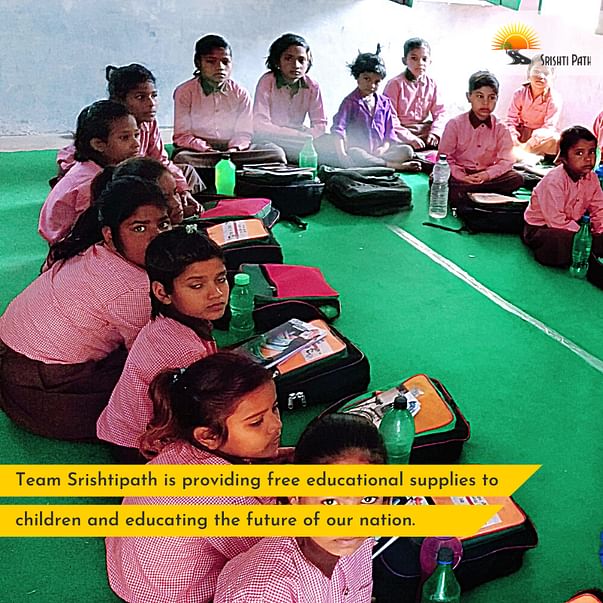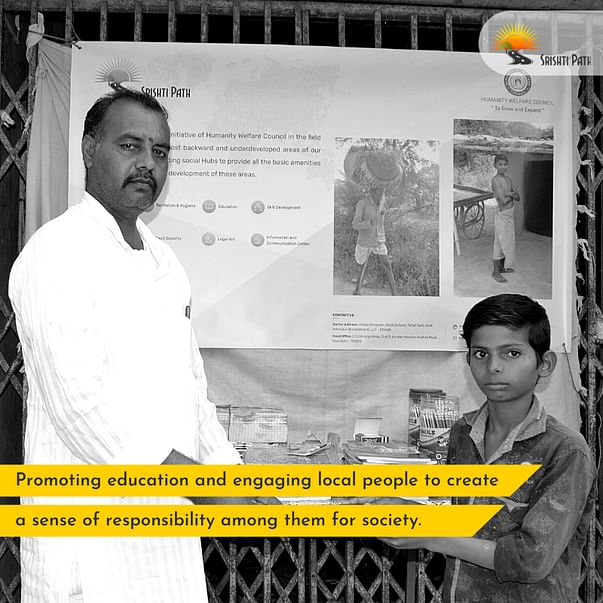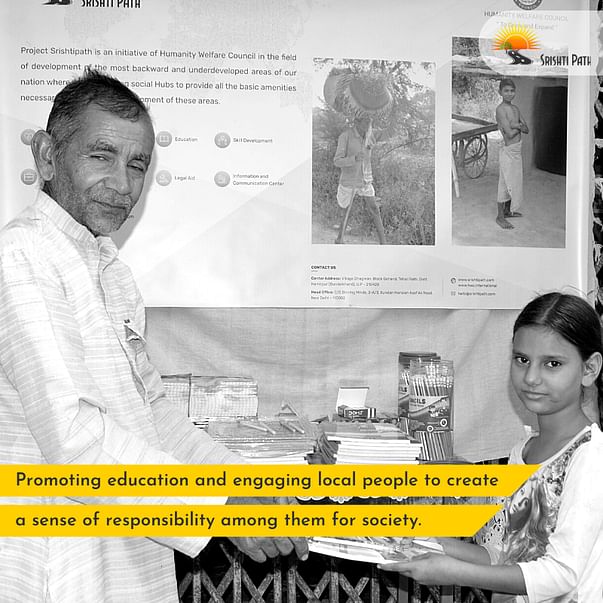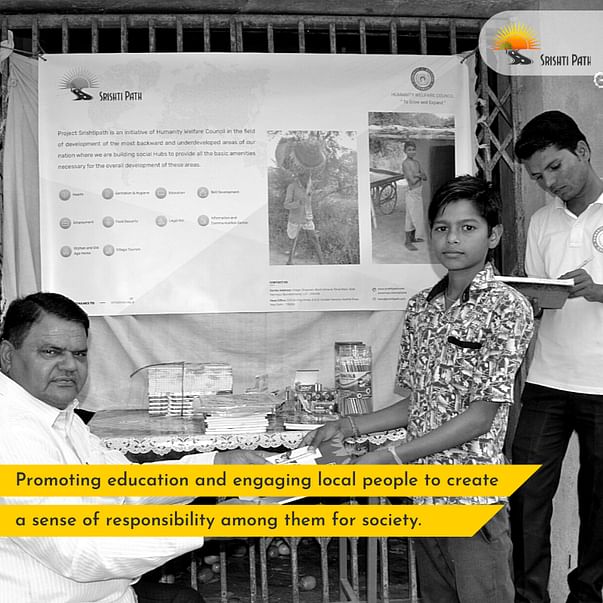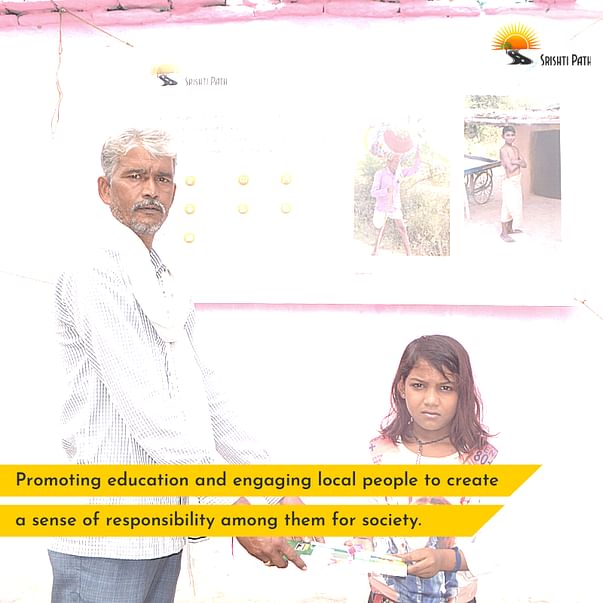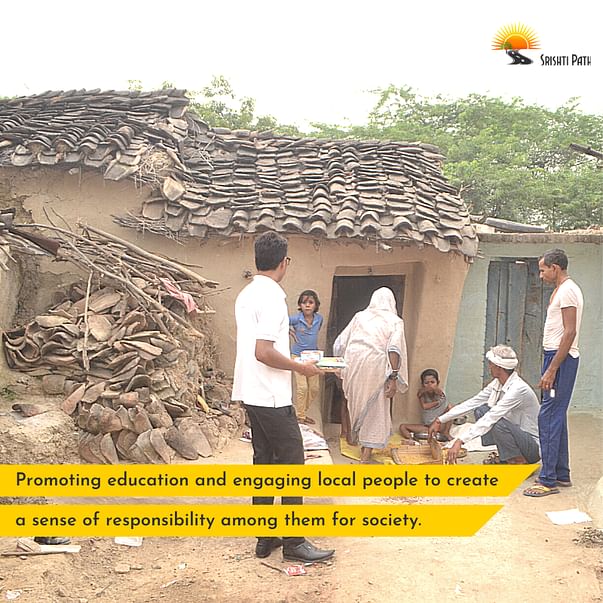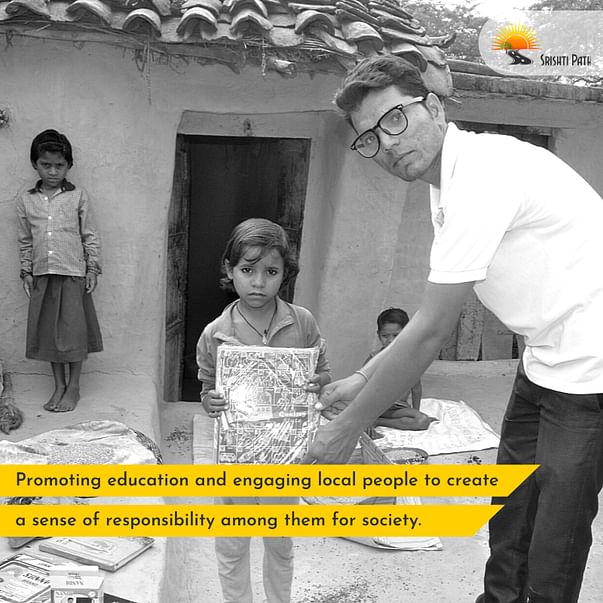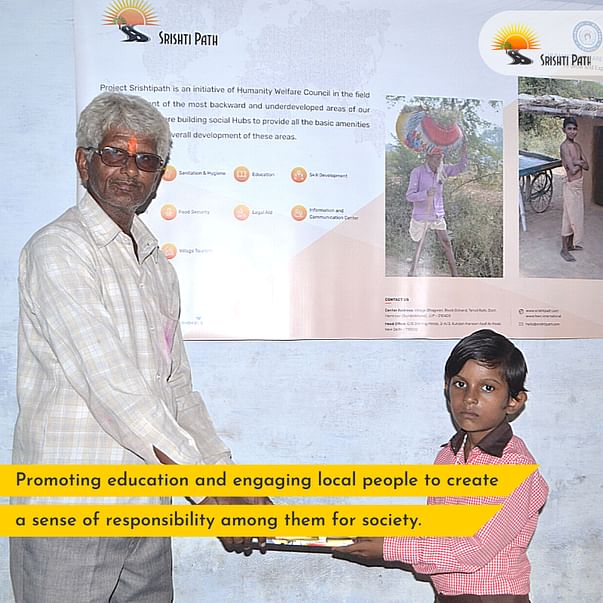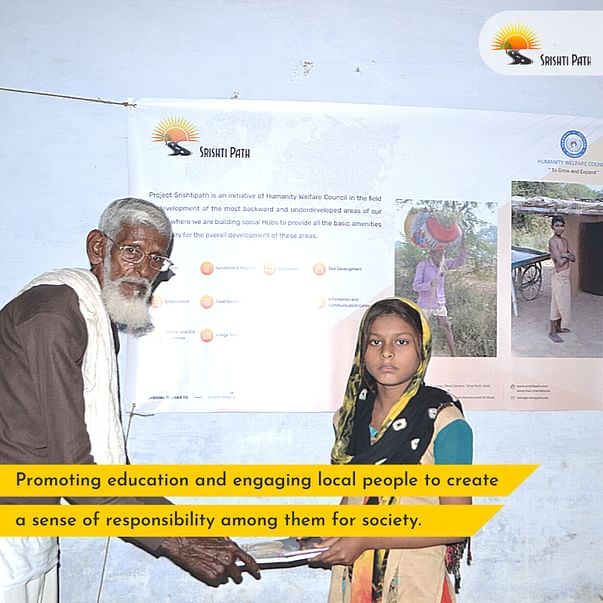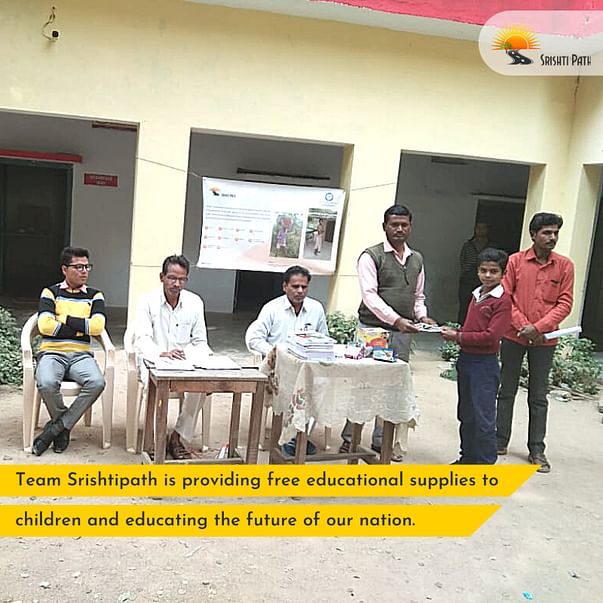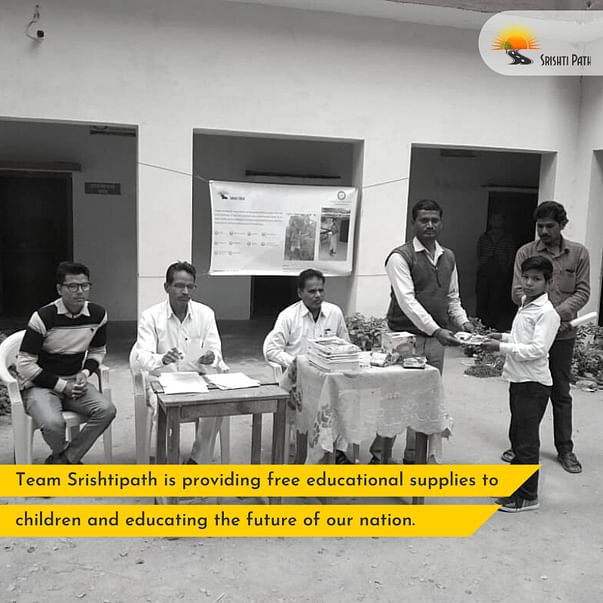 ABOUT US -
Single #Srishtipath1 Center will provide benefits to nearly 1,00,000 villagers,
Our team has done intensive research of such areas and we have concluded that these facilities are their basic requirements and their development is not possible unless these facilities are provided to them at low cost.
ESTIMATED COST OF PHASE 1 -
Cost, as estimated by management, will be around Rs. 1.24 Crore which will be covered in 2 phases.
In Phase 1 we will acquire 4 acres of land & thereafter construct the building for Pathology Lab & Education Centre.
In Phase 2 we will buy Equipment for Pathology Lab, Computers & Printers, Chairs, Solar Systems & Other Equipment & will start recruiting staff for running the said project.
Plant & Machinery required -
Computers - 20
Printers - 4
Chairs - 60
Office Elmira- 5
Files – 100
Hospital Beds – 30
Ambulances – 2
Medical Equipment
Manpower required -
Teachers – 5
Housekeeping – 3
Manager – 1
Doctors – 4
Nursing staff – 5
Ambulance Drivers -2
S.no


Particulars


Amount

1.

Land & Building

60,00,000

2.

Computers

3,00,000

3.

Printer

16,000

4.

Almira

35,000

5.

Furniture & Fixtures Including Chairs & Tables

1,25,000

6.

Electrical Fittings

1,45,000

7.

Hospital Beds

54,000

8.

Solar System

10,00,000

9.

Stationery

25,000

10.

Medicines

2,25,000

11.

Ambulances

25,00,000

12.

Medical Equipment

20,00,000

Total =

12,425,000

Utilizing the above-mentioned Donations, we will be providing the following services #HWCSRISHTIPATH
Regards,
Team Srishtipath
Humanity Welfare Council