According to WHO,
Malnutrition, in all its forms, includes undernutrition (wasting, stunting, underweight), inadequate vitamins or minerals, overweight, obesity, and resulting diet-related noncommunicable diseases.
1.9 billion adults are overweight or obese, while 462 million are underweight.
Globally in 2020, 149 million children under 5 were estimated to be stunted (too short for age), 45 million were estimated to be wasted (too thin for height), and 38.9 million were overweight or obese.
Around 45% of deaths among children under 5 years of age are linked to undernutrition. These mostly occur in low- and middle-income countries. At the same time, in these same countries, rates of childhood overweight and obesity are rising.
The developmental, economic, social, and medical impacts of the global burden of malnutrition are serious and lasting, for individuals and their families, for communities and for countries.
So, for this health and social issue , I an appointed volunteer of 'Hamari Pehchan NGO' have started some fundraising for this issue So that we can help our society and country to defeat and end this kind of deadly and dangerous situations.
With the increase in the number of COVID-19 and Omicron cases, underprivileged families are badly affected. People lost their jobs due to the outbreak of Pandemic as lockdown was announced in the country.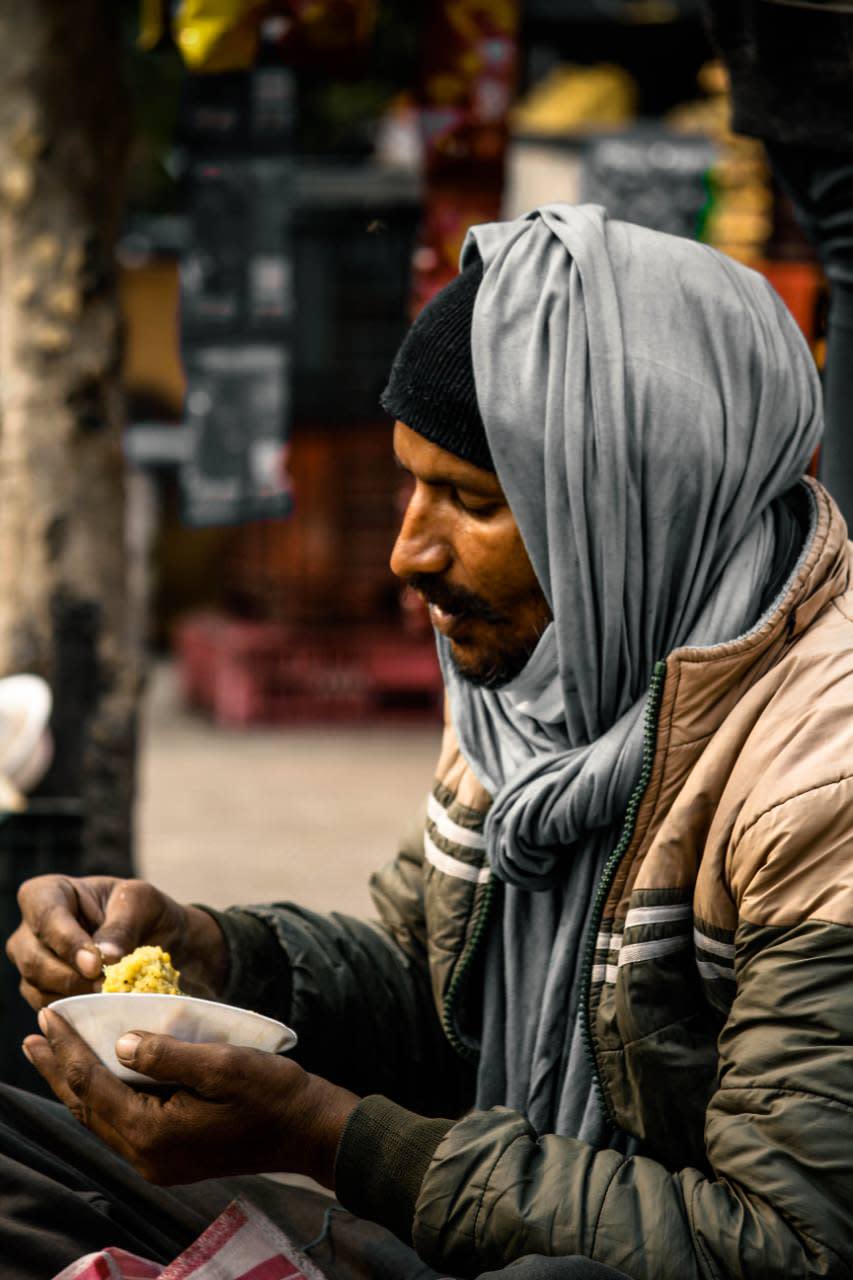 With the on and off of lockdown/curfews and COVID-19 situation, there is no stability in the working conditions in the society and hence people are left with no jobs which is not only affecting their mental health but physical health as well
In a population of more than 2,00,000 underprivileged people residing in slums around South Delhi with approx. 5-6 members in each family and at least 2 members without a job is an unfortunate situation that is alarming and needs attention, therefore, I, Divya Tomar, a Volunteer at Hamari Pahchan NGO has started this campaign to feed every human that I can. My goal is to let everyone have a meal before they sleep.
Recently, through a survey, it has brought to my attention that HUNGER is a major problem. So, I have decided to help them with the monthly distribution of Ration/Meals
Basic necessities for 1 family: Rs.2199/-
Basic necessities for 10 families: Rs.21990/-
Basic necessities for 35 families: Rs.76965/-
Ration for 1 family includes:
( Three types of Pulses, Rice, Atta, Eggs, Tea, Sanitary Pads, Soap, Shampoo, Cloth, and Utensils washing powder)
No amount is big or small, it's the contribution that matters! You can donate for a one time meal i.e. Rs.50/-
Thank you!