"IF YOU CAN'T FEED A HUNDRED PEOPLE, THEN FEED JUST ONE"
These are the gracious words of Mother Teresa where she rightly highlights the importance of adequate nutrition.
Adequate nutrition is a key factor to live an active and healthy life. In spite of its importance as a determinant of health and development, Malnutrition is still a neglected area and too little has been done to address its causes and serious social and economic implications
The World Health Organisation considers that poor nutrition is the single most important threat to the world's health. The immediate causes of malnutrition are due to inadequate food intake (in terms of quantity or quality) and diseases.
However, malnutrition is influenced by a host of underlying factors related to poverty, including food insecurity, poor water, sanitation and health services.
Overall undernutrition represents the single largest killer of under-five children, being responsible for 3.1 million child deaths each year (45% of total under 5 years' deaths).
To circumscribe the malnutrition demon, to ensure that every child has the right to a swachh, swasth and suposhit Bharat, a diverse set of stakeholders across the board will have to invest early, in a sustained fashion, act collectively and urgently, and monitor regularly.
No amount is big or small, it is the contribution that eventually counts! So, please come forward and contribute towards this noble cause.
With the increase in the number of COVID-19 and Omicron cases, underprivileged families are badly affected. People lost their jobs due to the outbreak of Pandemic as lockdown was announced in the country.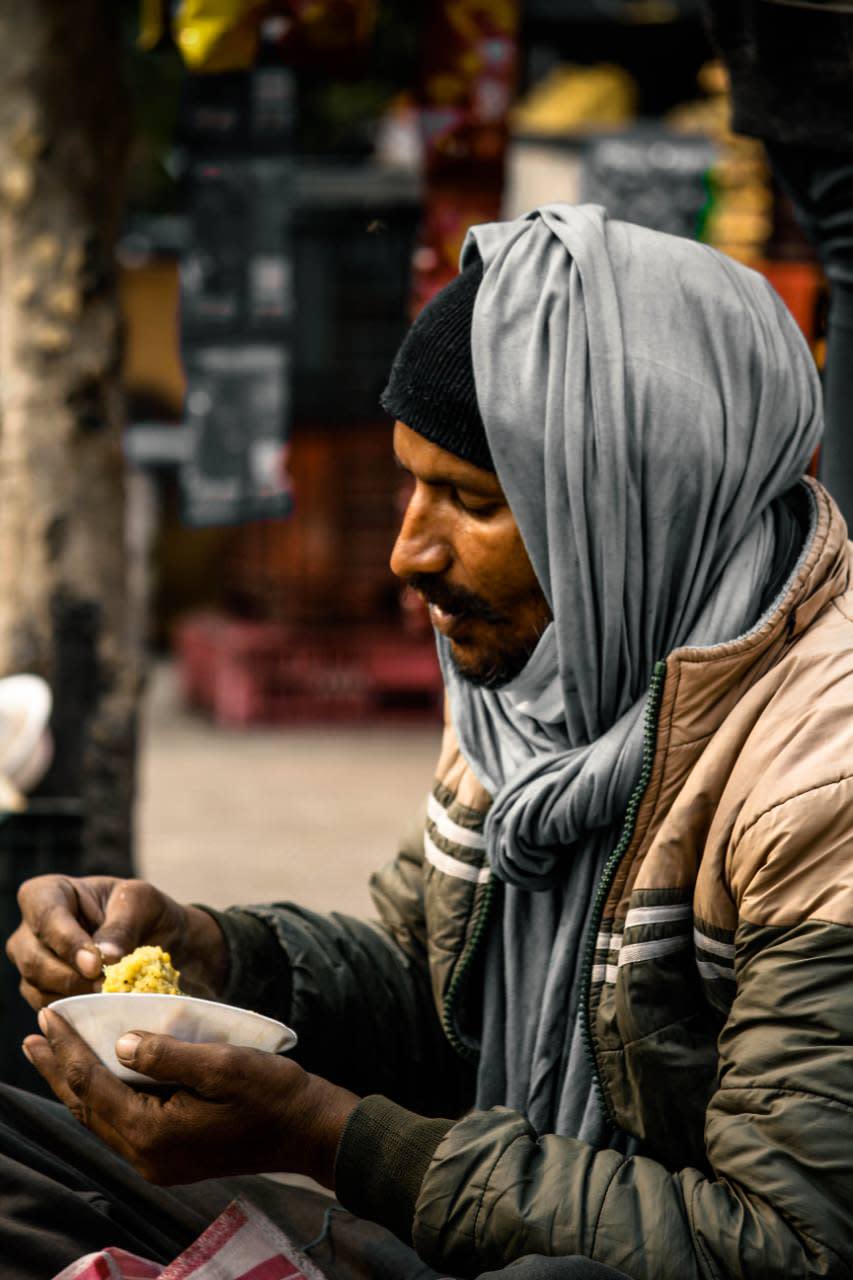 With the on and off of lockdown/curfews and COVID-19 situation, there is no stability in the working conditions in the society and hence people are left with no jobs which is not only affecting their mental health but physical health as well
In a population of more than 2,00,000 underprivileged people residing in slums around South Delhi with approx. 5-6 members in each family and at least 2 members without a job is an unfortunate situation that is alarming and needs attention, therefore, I, Divya Tomar, a Volunteer at Hamari Pahchan NGO has started this campaign to feed every human that I can. My goal is to let everyone have a meal before they sleep.
Recently, through a survey, it has brought to my attention that HUNGER is a major problem. So, I have decided to help them with the monthly distribution of Ration/Meals
Basic necessities for 1 family: Rs.2199/-
Basic necessities for 10 families: Rs.21990/-
Basic necessities for 35 families: Rs.76965/-
Ration for 1 family includes:
( Three types of Pulses, Rice, Atta, Eggs, Tea, Sanitary Pads, Soap, Shampoo, Cloth, and Utensils washing powder)
No amount is big or small, it's the contribution that matters! You can donate for a one time meal i.e. Rs.50/-
Thank you!