He is too young and his health condition is not normal. 4 yr old Kishu is gaining weight rapidly which has made his life a lot different from the children of his age.
Due to the current pandemic situation, the whole family is badly affected and are in urgent need of funds to meet the medical expenses of Kishu.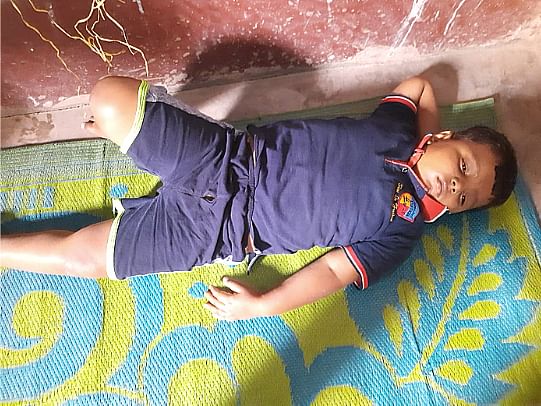 He spends most of the time lying on bed and his physical activity is getting restricted day by day. At such a young age, he is losing interest in day to day activities which is directly affecting his physical and mental health development.

Kishu's father is labour and mother is a housewife and both are struggling hard to support the family. The present condition is very challenging for them as due to the pandemic the availability of labour work has become very less and due to Kishu's condition, his father can't even go to work.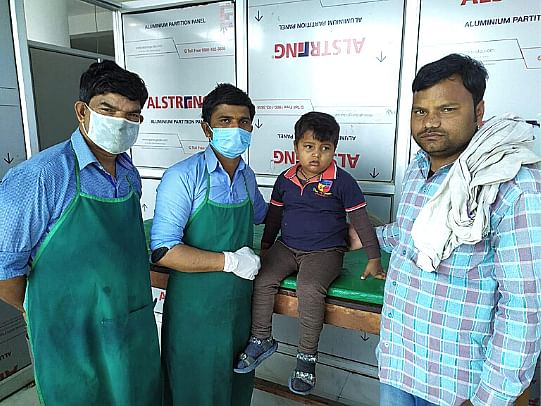 Pintu, father of Kishu says - "The current condition is very difficult and we are not getting enough work and it is becoming very hard to feed the family. Kishu is sick from the last 5 months, and I tried reaching out to everyone but couldn't get even Rs 12,000 for his medical check-up. Our known ones are fearing of COVID virus and no one is coming forward to help and we couldn't even get him tested due to unavailability of funds. Please, help me save my son"

Gudiya, mother of Kishu is not educated and takes care of the family. She is very scared about the condition of his son Kishu. She feels very helpless as she thinks she is not able to take care of kishu properly. She is trying everything at her level but nothing is happening as it used to be.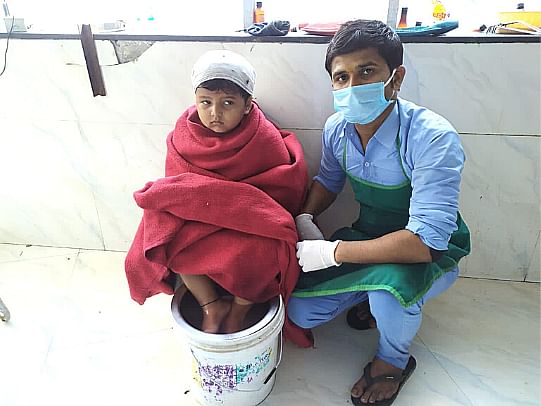 She can't see Kishu in such condition and tries to keep him busy but her efforts are not producing any output. She has to take care of her younger son who is just one and a half year old.
Gudiya, mother of kishu say - "All the children of his age are playing happily and he is lying in one place. He is losing interest in everything and is gaining weight rapidly. We are not able to understand what is happening to him. We have no funds and my husband is not getting regular work"

Kishu is having liver and kidney problems and the doctors have said that the initial treatment is very necessary to save him from the worse. As per the doctors, the worse can be the organs failure which can go either way and can even cost Kishu's life.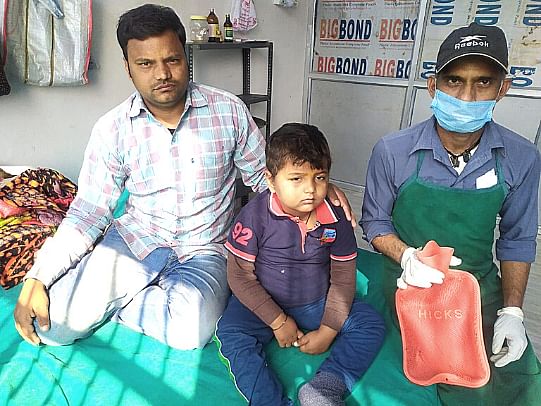 Pintu and Gudiya say - "Please, help us save our child as we have nothing in return to give you but we will surely pray for you and your family's wellbeing and prosperity. Your little support can help us save our child's life. We will be very thankful to you"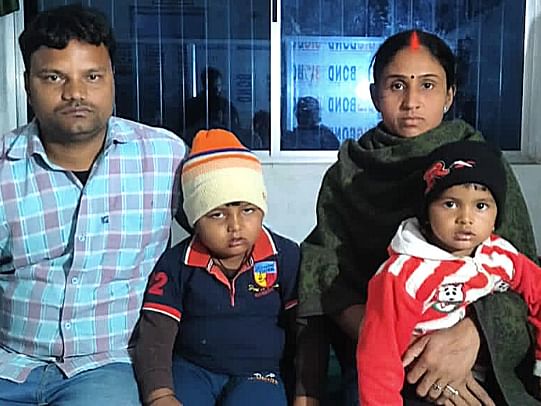 We request you to support kishu and help him before the situation becomes upside down.
Project CURE -

Project CURE is an initiative of "Humanity Welfare Council" to transform the health sector of India.

Please Note - We raise financial support for those who are financially very weak, debt-ridden, and have no social support during medical emergencies. We are responsible for the proper utilization of funds contributed by you towards these neediest people.

Your faith and generous support help us in providing a ray of hope in the lives of those people who have nearly lost all hopes of survival.

Warm Regards,
Team CURE
Curemasterkishu