'We cannot help everyone but everyone can help someone'
The number of children living in poverty and hunger in India could soar by millions as a result of the on-going record surge in COVID-19 cases, warns Save the Children.
Recently released Global Hunger Index report paints a grim picture of the hunger crisis in India. Of 116 countries, India has been ranked 101, which is lower than its rank of 94 last year in 2020. The Indian government has called the report "shocking" and "devoid of ground reality". Can India achieve 'zero hunger' by 2030?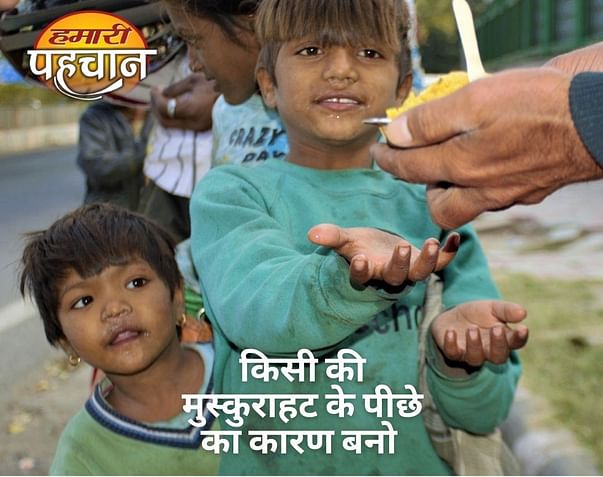 The major cause of hunger is inequality due to social status and lack of access to facilities. India is one of the highest-ranking countries in the world for the most number of people suffering from hunger.

Today, 690 million people around the world go to bed on an empty stomach. Often, one meal at the right time is enough to make a difference between life and death.
Also as there is surge in the Covid-19 disease all over the country the employment has decreased drastically leading to increase in poverty rate which ultimately leads to Hunger.

I, Ayushi have been working with Hamari Pahchan NGO as a Volunteer and have witnessed various problems that society has been going through.
My goal is to let everyone have a meal before they sleep. I've seen people going to big restaurants and cafes or placing orders through food delivery apps , giving orders of food which is much more than their appetite and if they don't like it they eventually leave that as it is without even realising that there are 1000s of people who are not even getting food for one time.
I have decided to help those who're in dire need of food with the monthly distribution of food.
No amount is big or small, it's the contribution that matters! You can donate for a one time meal i.e. Rs.40/-
You can check out the social media channels of Hamari Pahchan NGO: