"Every day he would wake up with a fever no less than 104 degrees and every day he would take different medicines prescribed to him but nothing worked. He soon started to feel so weak that he just couldn't walk or even stand up anymore. We just didn't understand what was happening to him but we never thought it would be something like cancer."
- Firoz, father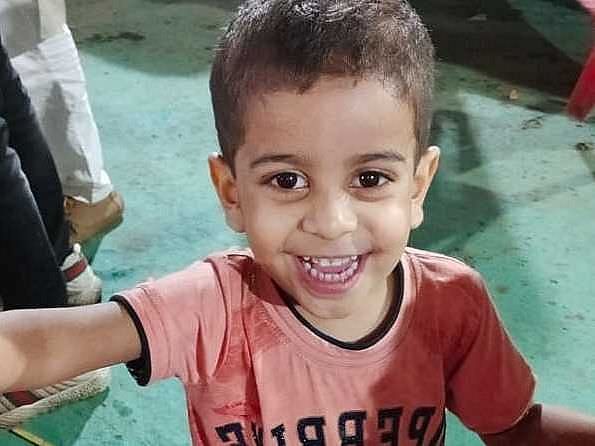 3-year-old Zidan had
a high fever for two long months
. The parents went from one hospital to another for his cure but no medicine helped. Then one of the doctors suggested that he gets a bone marrow test done in a bigger hospital. Little
Zidan was then diagnosed with Acute Lymphoblastic Leukemia (ALL), a type of blood cancer
and was immediately advised to undergo chemotherapy.
" All I kept saying to myself was that all of this was just a bad dream. It was so hard to believe…but when I saw my child having his first chemotherapy, I couldn't take it anymore and I cried the entire night silently." - Hina, mother

Before cancer, Zidan was an active, happy child
Everyone knows what chemotherapy does to a person. For 3-year-old Zidan, it is devastating, but it's the only thing that can save him. Right after his first chemo, Zidan suffered from
severe infections
and was bedridden for 12 days with
glucose fed through his nose
with no solid food intake.
"Before all of this happened Zidan was such an active child. He use to have a constant smile on his face. Now, as if cancer and it's cure wasn't enough to drain my child, he got infections too. The worst part is, I can't even be there with him through all this. I was asked to remain downstairs in the waiting area." - Firoz, father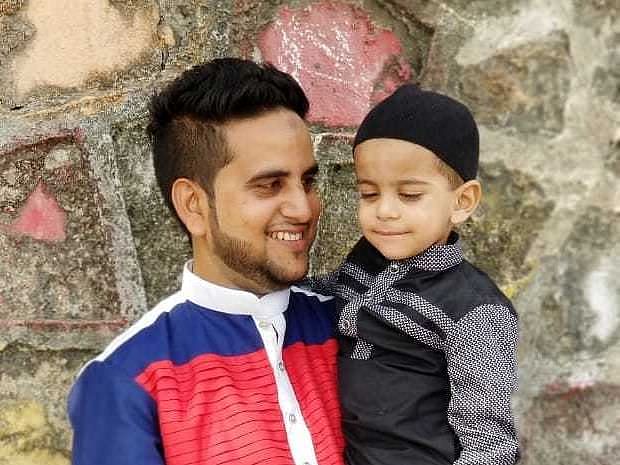 Father waits in the lobby all day while his mother watches their son suffer in pain
Zidan is just two floors away from Firoz but he cannot go and see him
due to the spread of COVID-19 and it's precautionary measures. He spends his entire day thinking about Zidan and walks up to the reception or calls Hina every now and then for an update.
"It's not just me you know, it's hard on Hina too. She is right there with Zidan watching him suffer and I can only console her over the phone and tell her that it's going to be okay. It's been 26 days since I saw my child's face and I am getting restless with each passing day. I just want to hold his hand and be by his side in this fight but the situation is not in my favour." - Firoz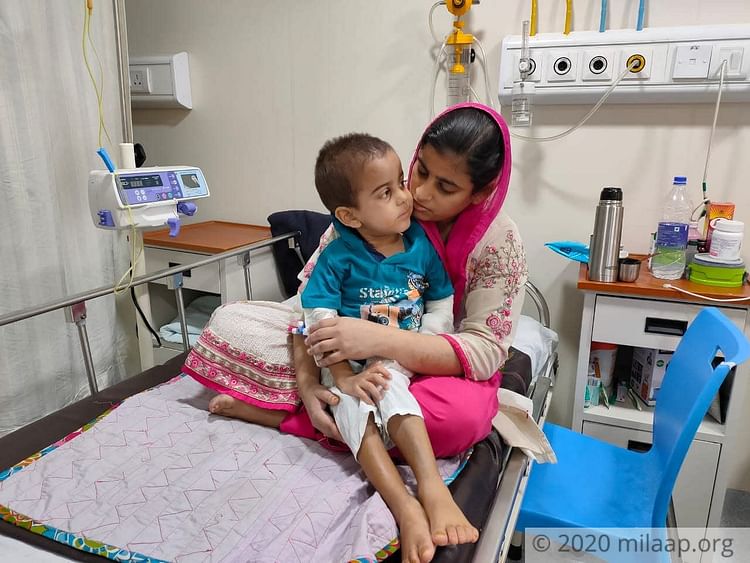 He needs chemotherapy, but I can't afford his treatment any further
"I work as a daily wage labourer -lifting loads from the truck and dropping them at shops. I earn around 300 rupees in a day. I have no savings and no assets at all. All I had was the 20,000 rupees which is all spent now. No one I know can help me in this fight....they are labourers too and no one has a source of income right now. It is getting harder each day. I don't want to lose hope but...how will I save my son like this? How will I afford it? I just want everything to go back the way it use to be. I want to see him smile again." - Firoz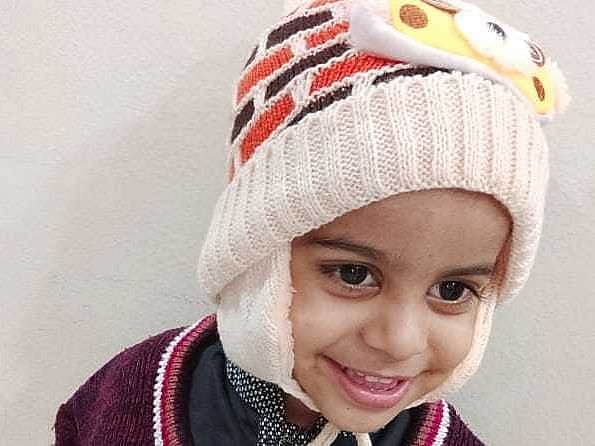 Zidan has a long way to go but Firoz cannot save him alone. He needs your help to save his son. Your generous contributions can save this 3-year-old from cancer. Click here to contribute.