Ashok and Sheetal have lost count of the days they have been sitting outside the ICU for their 3-year-old son, Yuvraj. Around 20 days ago, his condition became worse. His cough and cold increased and he couldn't breathe. Yuvraj's parents were scared and they didn't waste any time.
"We took him to a hospital in Faridabad, they admitted him immediately. But even after 4 days, his condition was not getting any better. The doctors in the hospital gave up, they said they could do nothing more," - Ashok, father.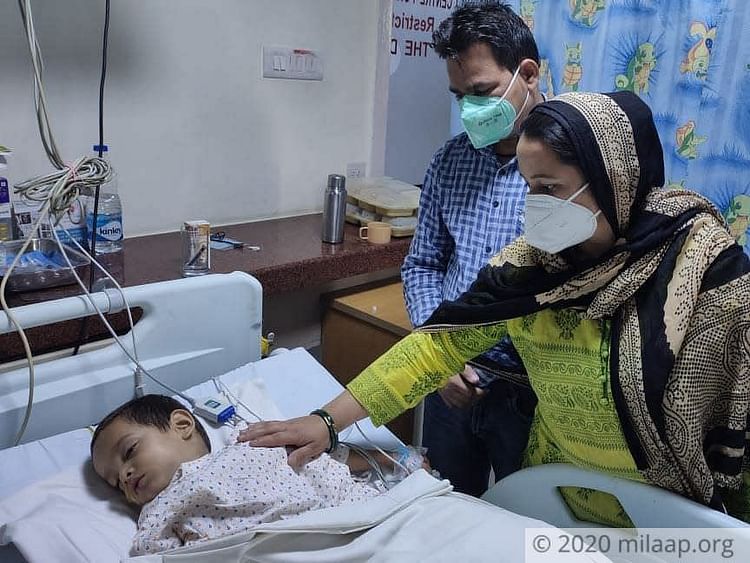 But how could a father give up?
Even when the doctors said they can't do anything for Yuvraj, his parents couldn't give up. How could they? They knew they had to do everything to save him.
"But now it feels like I am failing. My child, he is in the ICU and I don't know if I will be able to afford his treatment. He needs to be there for another 15 days," - Ashok, unable to hold back the tears in his eyes.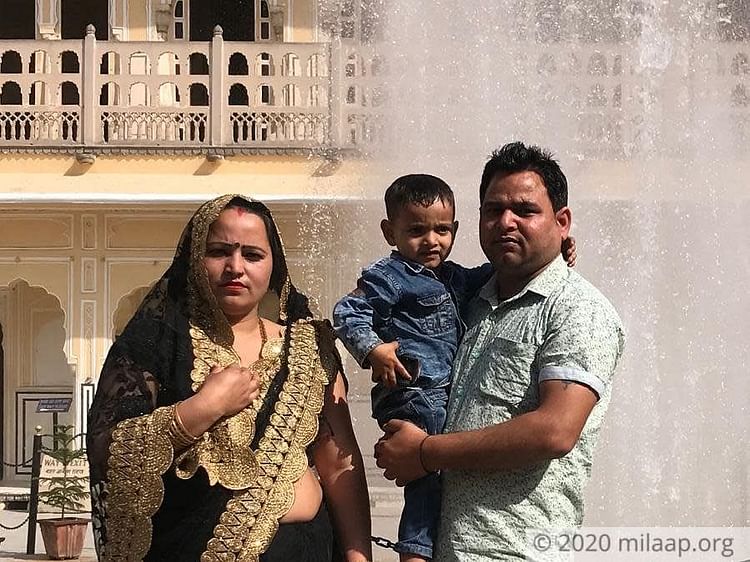 Yuvraj is suffering from a severe lung infection due to which he is unable to breathe. Doctors have found out air bubbles are building up inside his lungs and he is being treated for that.
He opens his eyes only for a few seconds. Rest of the time he is groggy because of the medicines.
I can't bear to see him in so much pain
Sheetal hasn't slept in days. She waits outside the ICU, waiting for those few minutes, the doctors allow her with her son.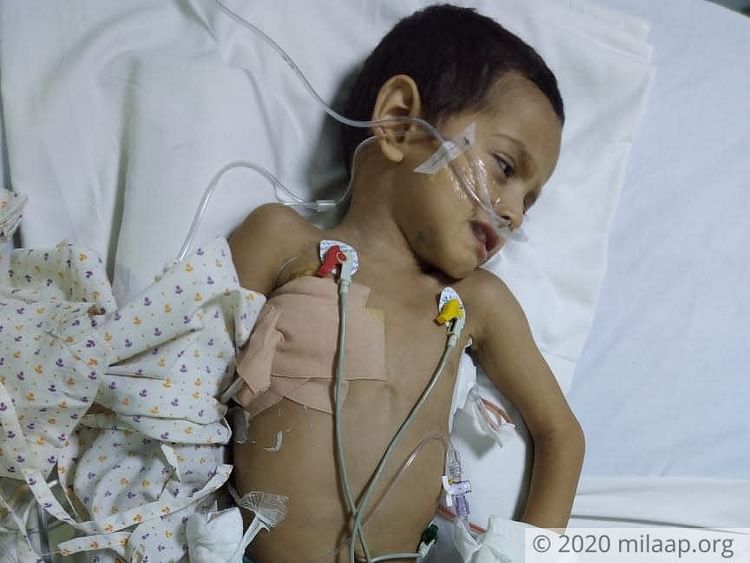 "I want to hold him close to myself and tell him not to worry, that his mother is here for him. But he hardly opens his eyes. I am worried sick thinking what will happen if we can't afford his treatment. It just seems like the other day when my two sons were playing at home, giggling and laughing. Now look at Yuvraj," - Sheetal breaks down.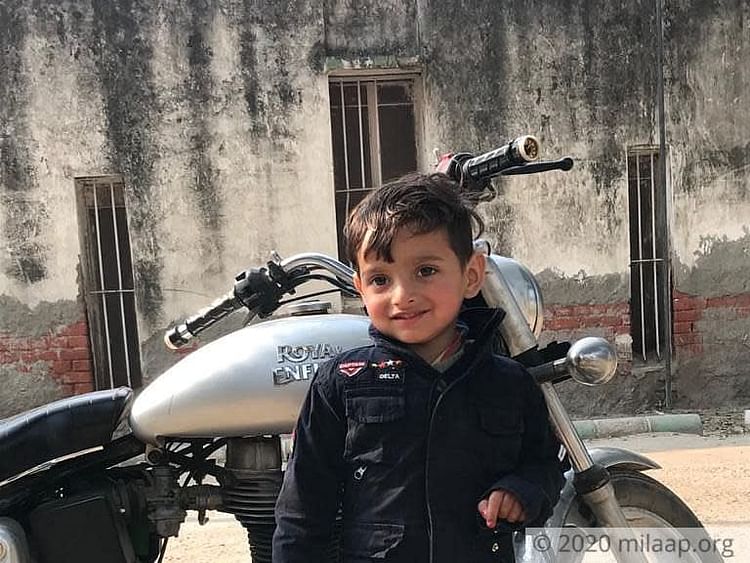 A government employee, Ashok earns decently and was able to afford his son's treatment till now. But now he needs 3.5 lakhs more and there is no way he can arrange for that. He has borrowed from his relatives, but even they're unable to help him now.
You are this father's only hope - a generous contribution can save Yuvraj.