"Janaki and I were about to go home when suddenly we heard a loud beeping sound from outside the ICU room. Janaki looked at me baffled, and I called for the nurse. After a few minutes she told us that one of our babies is very critical. He was unable to breathe. Soon, we were told that they might not be able to save him. Janaki was inconsolable and I was constantly praying. It was only at dawn when we got to know that he fought through this time but he will not make it if this happens again," - Palani, father.
Palani and Janaki's twins have been struggling to live since their birth. Last night was especially bad for one of them, he was almost on the verge of death. Palani, an auto driver, hasn't been able to make any payment to the hospital yet and soon he will be forced to take his babies out of the NICU.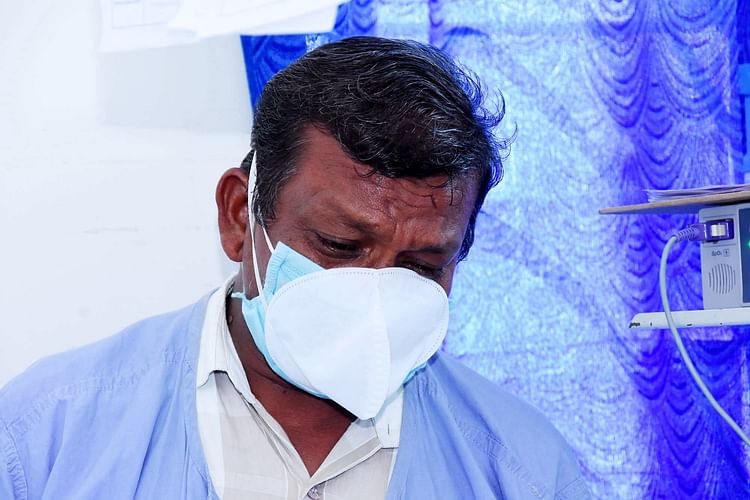 And that could kill his babies
After a 13 year long wait, Palani and Janaki were finally blessed with twins. Due to certain complications, Janaki wasn't able to conceive and the couple had opted for IVF, even though it cost them 4 lakhs.
"We were convinced that we were doing the right thing. But then Janaki's water broke in the seventh month and the twins had to be delivered immediately. It was a C-section and Janaki wasn't in a condition to even look at the babies after they were born. She didn't know her babies were whisked away to the ICU. Now when she sees them twice a day, struggling to even breathe, she can't hold back her tears. They need the ICU stay for a month or so - without that they won't survive," - Palani.
They're so tiny but in so much pain
Janaki is still recovering from the C-section stitches. She is not able to stand for a long time. She also has a severe pain in her back and Palani has had to rent a place near the hospital in Erode. She is too weak to travel to and from her home at the outskirts of the city.
"I see them twice a day for a couple of minutes. I hold them close to myself and try telling them that I won't give up on them. But...they're so tiny and in so much pain. Do you think they hear me? I can't even produce enough milk to feed them, I feel so guilty. I am supposed to comfort them, take away their pain but I'm failing at everything," - Janaki, in tears.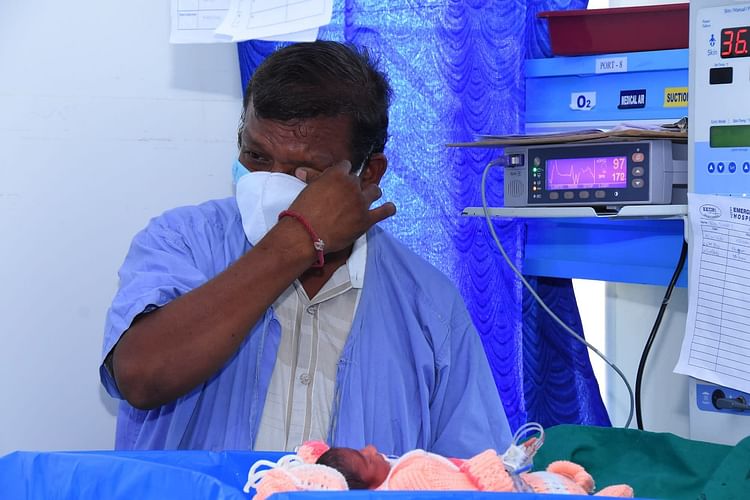 With Rs 350 a day, how will I save my babies?
Palani gets Rs 350 a day for driving his auto. It is not enough but he has been doing his best.
However, Palani would need 9 lakhs to save his twins. That's an amount too huge for a man like Palani. He is frantically trying to gather something to continue his babies' treatment
but it is getting more and more difficult.
"Now you're my only hope. Please help me save my children - they mean the world to us," - Palani.
This is not the first time Palani is facing difficulties in life. Way back in 2013, he lost 4 of his fingers while working in a factory. But strong-willed and determined, Palani didn't give up. He did everything he could for his family. But now he is falling short of means to save his twins. You can help. Click here to contribute.