"It didn't take long after the first time I met Tiyasha to know that she was my soulmate.

After our marriage, I vowed to myself that I'd keep her happy for the rest of her life, and we were happy too! We were even trying to have children.

We didn't have a lavish life, but she never complained, not even once. Instead she'd tell me to stop working so hard and to be content with the

small beautiful life we had.

She's the kindest, sweetest, person I know, but... cancer is killing my wife, and I'm unable to save her...

"

— Karthik, husband of 22-year-old Tiyasha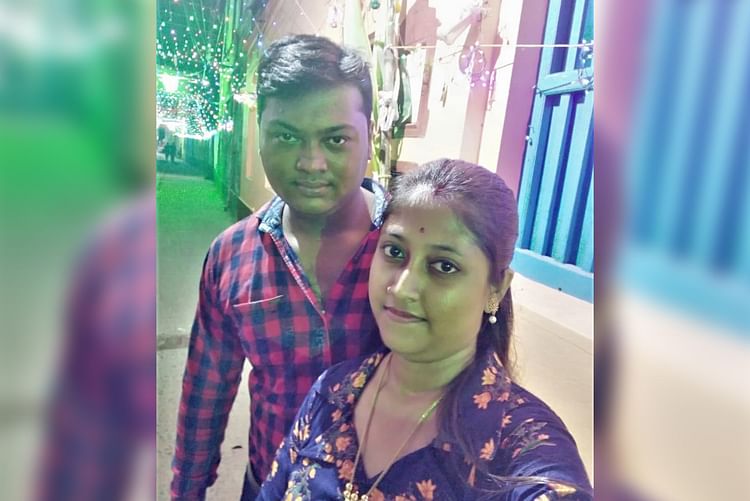 Tiyasha and Karthik's happy life started crashing down around them 8 months ago, but the poor young couple didn't realize it at the time. It began with a slightly painful swelling in Tiyasha's neck. Initial doctor visits suggested it was just tonsillitis, so they didn't worry too much. But over the next few months the swelling became so painful Tiyasha couldn't eat, or even talk!
"I took her to so many hospitals I could barely keep count.

It just killed me to see her in so much pain, I just wanted to know how to help her! I ended up borrowing nearly 2 lakhs for tests before we finally figured out that it was... cancer.

Only urgent chemotherapy can save her life now."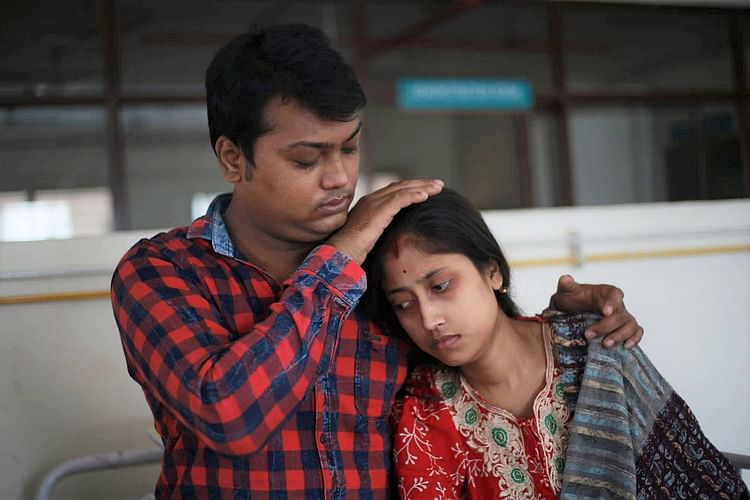 Even with cancer, she's more concerned about Karthik than herself
"I know you can't earn that much, Karthik. Seven lakhs is a huge sum. But it's okay, honestly. I want to stay alive, be your wife until we're both old, but... if my cancer ends up winning today, promise me you won't think it's your fault. You've tried your best..."
This is what Tiyasha keeps telling Karthik every day. Even as she faces death, she worries more about him than herself. And that is why Karthik is asking for your help now; he wants to save this incredible young woman. He doesn't want his wife to die.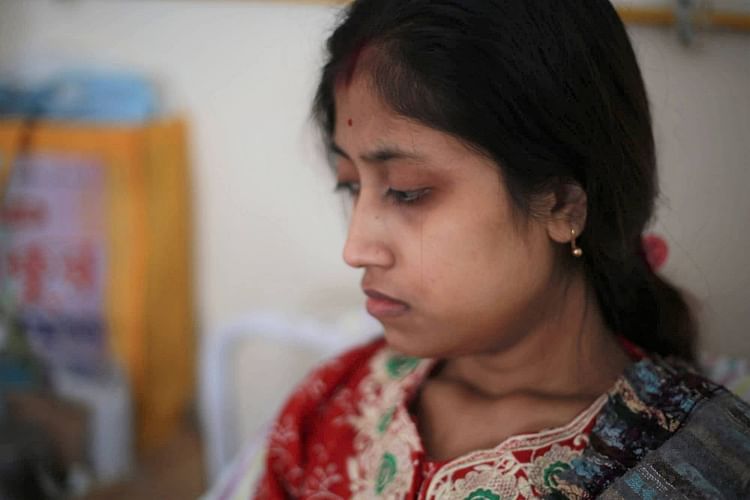 Tiyasha needs urgent chemotherapy, it's this couple's only hope
After admitting her to the ICU, Karthik was able to take further loans to get Tiyasha's chemotherapy started. With just the initial rounds of chemo, her swelling reduced drastically, and doctors think it's very likely that she can beat this cancer before it's too late. But for that the chemotherapy needs to continue, and Karthik is already beyond the end of his rope. As a simple electrical worker in a small shop, he has done his best, but it's not enough to save his wife.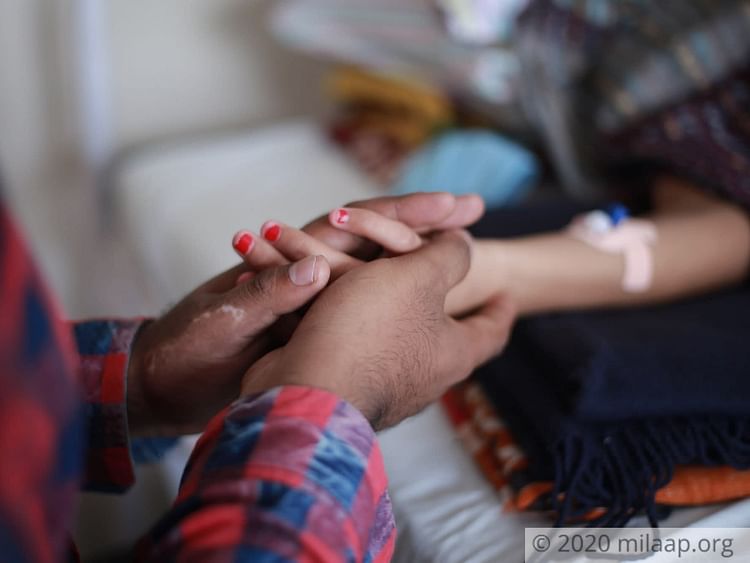 "Every time she tells me to stop being so sad, I feel a hundred times worse. When she asks me to promise her that I won't think it's my fault if something happens to her, I feel a hundred times more guilty!

I don't know what else I can do now, I'm unable to save her. I'm begging you, please save Tiyasha's life! Don't let her die because of me...

"