"Her stomach started to bloat, her skin started to peel off, and her entire body had bruises. How could this just be a fever?" – Bijoy, father
1-year-old Sunanda had a constant fever that refused to go away and looking at Sunanda's deteriorating health Bijoy knew something was wrong. By the time they went to the hospital, her condition was very critical and the diagnosis left the parents devastated.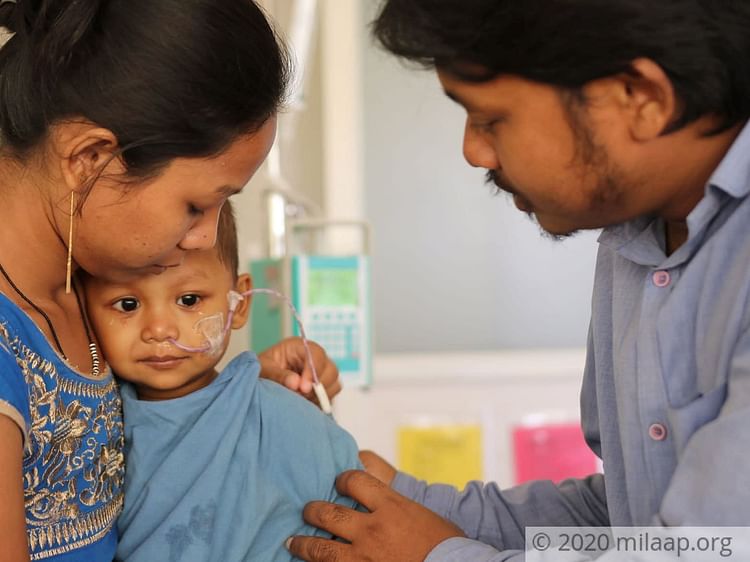 "Her blood levels were dangerously down and she needed an immediate blood transfusion. But her veins... they couldn't find her veins for almost an hour. She was crying so much and then she fainted. I thought we lost her." - Parvati, the mother
Just when the parents thought everything is okay, the doctors told them
'If she is not taken to a bigger hospital immediately, I am sorry but she won't be able to survive.'
Sunanda was diagnosed with
Acute Myeloblastic Leukemia, a type of blood cancer.
Her only cure is chemotherapy.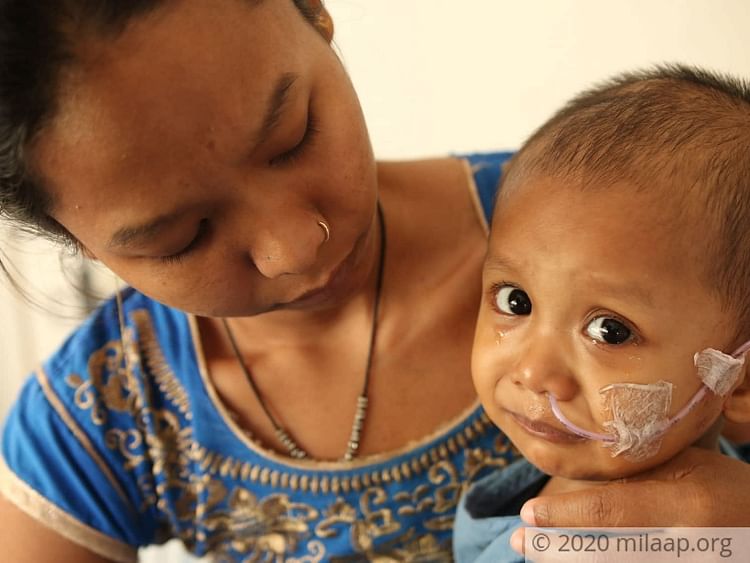 I would have lost her that night itself
Parvati and Binoy live in an interior village on the outskirts of Kolkata and they had to take Sunanda to Bengaluru immediately for treatment. But
they had no time in their hands and hundreds of kilometers to cover.

"Her life was in danger and coming by train would have taken 3 days to reach, but we did not have that much time nor did we have the money. It was only with the help of my employer that I could afford the flight tickets. Otherwise… otherwise, I would have lost my daughter that night itself." - Bijoy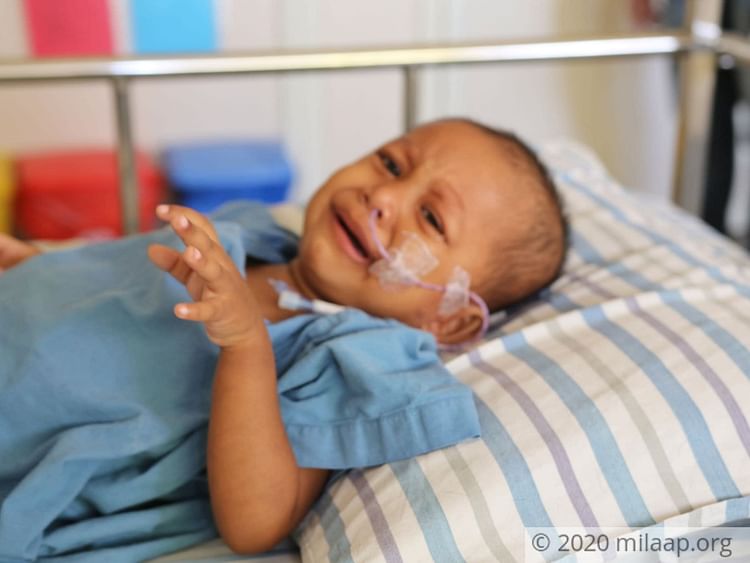 Bijoy cannot afford his daughter's chemotherapy
"Even though my income was less, it was enough to run the house. After Sunanda was born, our house was always full of joy. I would desperately wait for my work to get over so that I could go and spend some time with her. We were a happy family and look at us now…"
Bijoy is a worker in a small gold-shop. He borrowed money from his employer for Sunanda's treatment but it is not enough. The treatment will cost 10 lakh rupees which includes chemotherapy, supportive medicines and the ward stay.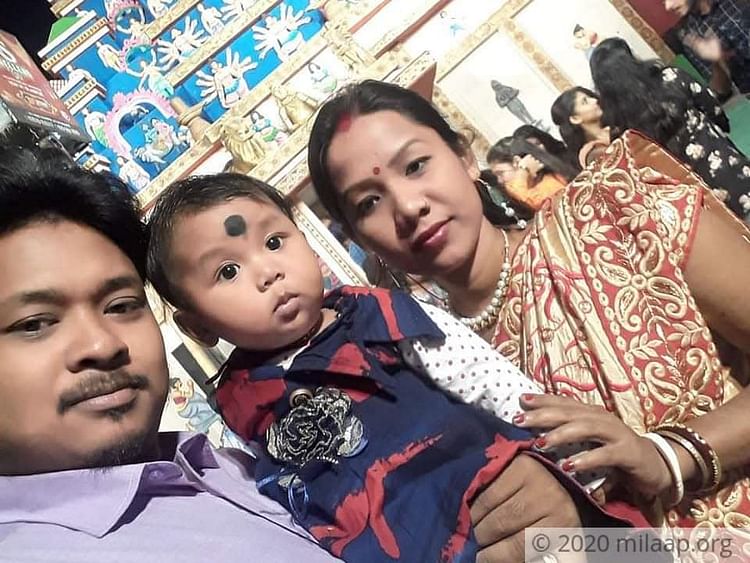 Without this treatment, these parents will lose their daughter.They need your help to take Sunanda home. Your generous contribution can save Sunanda from deadly blood cancer. Click here to help.