Suhel smiles at his mother, Khairul, when she tells him that he is going to be okay. That he can go home soon and get back to his studies. He smiles because he doesn't want to disappoint his mother.
But 17-year-old Suhel knows that he doesn't have much time left. He knows that only an urgent bone marrow transplant can save him now. What he doesn't know is if his family will be able to afford this life-saving treatment
.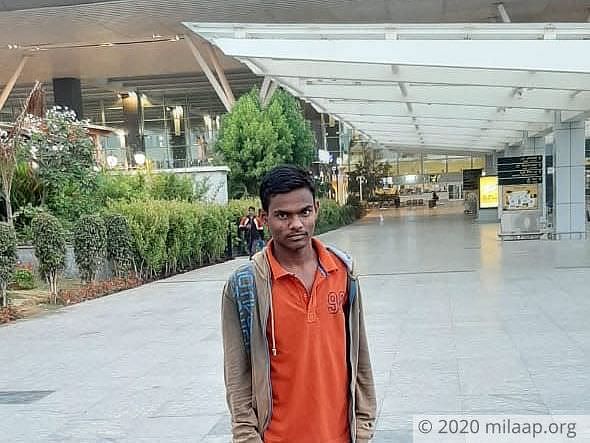 On his way back from school, he started bleeding from his mouth and nose
The eldest son of Nabisa and Khairul, Suhel has always been a very responsible and studious boy. He never missed school and always scored good grades. But a little over a month ago, Suhel was feeling tired. Without paying much attention to it, he continued with his daily routine.
"But then one day he came back from school and fainted on the floor. We were so scared, we sprinkled water on his face and after some time he woke up. And then he said something that scared us to death - he said he was bleeding from his mouth and nose. He said the bleeding didn't stop even when he washed his mouth," - Khairul, mother.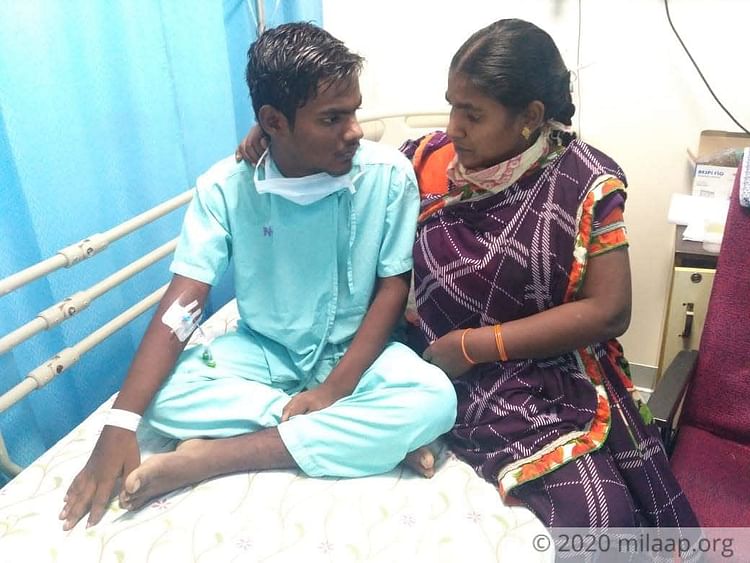 In the next few days, Suhel's parents took him to many doctors. But it was only when he came to Bangalore that they got to know of his condition. Suhel has
Aplastic Anemia - his body doesn't produce enough red blood cells
.
Even talking is painful for Suhel now
Suhel's lymph nodes are swollen. His face hurts if he opens his mouth - he can't even talk. He reads his own test reports and spends his days and nights worrying about how long he will have to be in this pain.
"My parents are doing as much as they can, I know. But I have read the reports - the only cure is the transplant. But none of my siblings are a match and we haven't been able to pay for the tests to see if either of my parents can be a donor. All this is very scary you know, I don't...I don't want to die," - Suhel murmurs with tears in his eyes.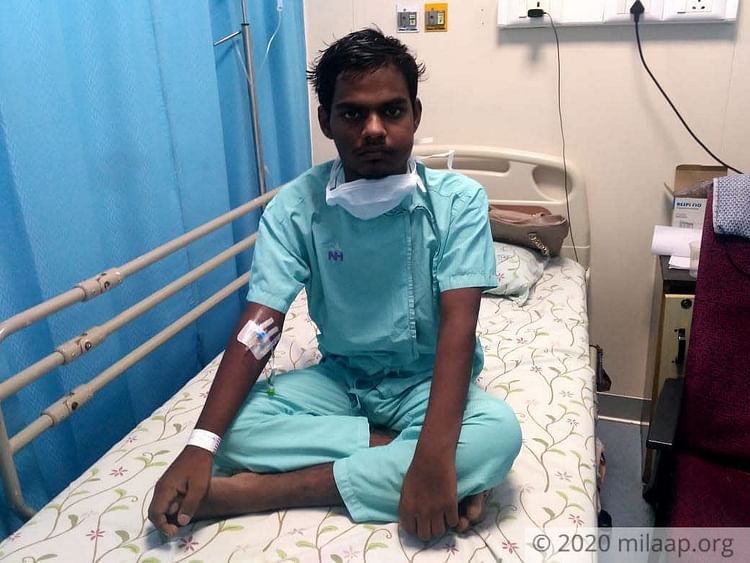 Nabisa works on others' farms in Rupanagudi, a small village in Karnataka. He makes Rs 200 a day. He has four mouths to feed and no extra income. So he has never had savings.
He had to borrow from his relatives to start Suhel's treatment. He is now in the village, trying to find odd jobs, trying to gather more money but with the lockdown going on, it has only become difficult for Nabisa. He can't even visit his son who is at the hospital.
He needs around 22 lakhs for the transplant - in this time of distress, you're their only ray of hope.