In 2009, Sivakamasundari used to feel like she had everything, she was content and happy. She was 28, had a young daughter who adored her, and a loving husband with a steady job. She loved them both dearly, and tried her best to let them know that every day. But things changed when she developed a headache that just wouldn't go away.
A few days later her eyeballs started swelling, getting pushed out of her skull!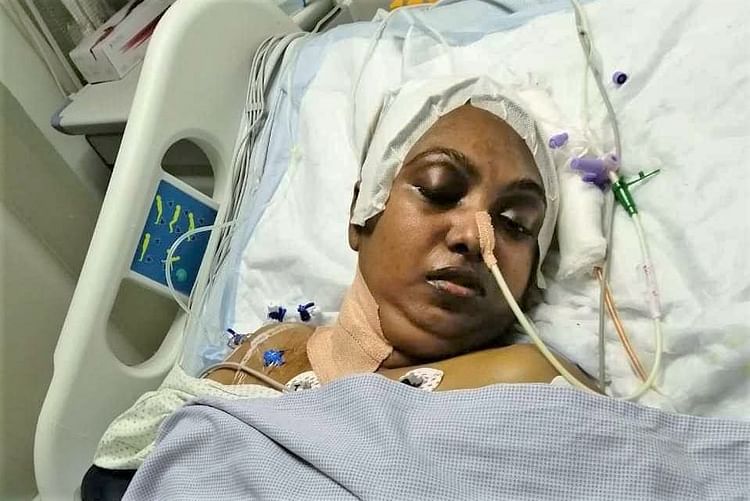 A fungus was growing inside her brain
"She didn't tell me about the headache at first. But when her eyes started swelling she came to me, scared and crying. I rushed her to a hospital. There they told me that there was some fungal infection in her brain! I couldn't believe it; I hadn't known such a thing was possible. Apparently, it was causing so much pus to collect inside her head that it was crushing her brain and pushing her eyes out of her skull! They scheduled an emergency brain surgery to treat her.

Though it saved her life... the Sivakamasundari that came out of the operation room was not the same one that went it...

" — Murthy, husband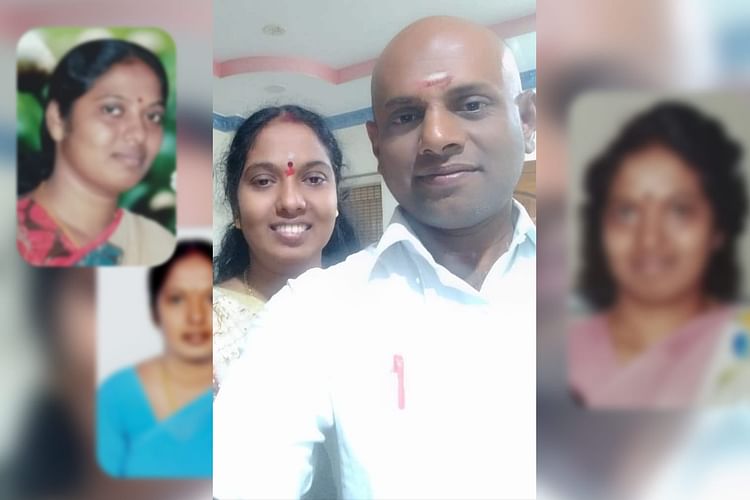 It took her nearly a decade to get back to how she used to be
After her emergency surgery, it took nearly two years for Sivakamasundari to reach even 75% of how she used to be. Doctors hadn't been able to explain why or how exactly she might've been infected. Nearly a decade later, she was almost fully recovered.
"

Initially, she could recognize me and Kaavika quite reliably, but couldn't recognize most of the rest of our family. She would frequently forget common everyday things.

We had to keep watching over her, to ensure she ate properly, took her medicines properly. After the first two years, though things weren't exactly the same as before, I had started hoping that the dark chapter in our lives was closed." — Murthy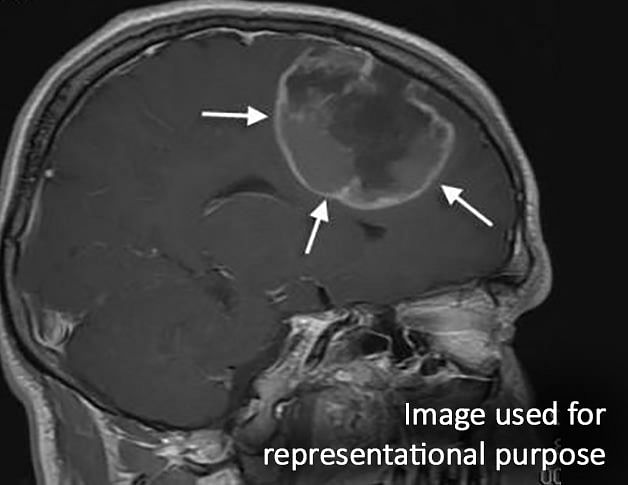 But now, that same nightmare has come to haunt them after 8 years
Although the family kept going for regular checkups over the years and the reports kept coming back clean, in early February of this year Sivakamasundari started experiencing severe fatigue and constant drowsiness. A few days later, she once again developed an unrelenting headache.
Scared, Murthy had taken her to get tested and to their horror, the infection was not only back, it was worse this time. The infection was so extensive, and pus formation so quick, that she needed two surgeries to control it.
In the second surgery, the front part of her skull was removed — from top-of-head to eyebrows — to ease the pressure on her brain.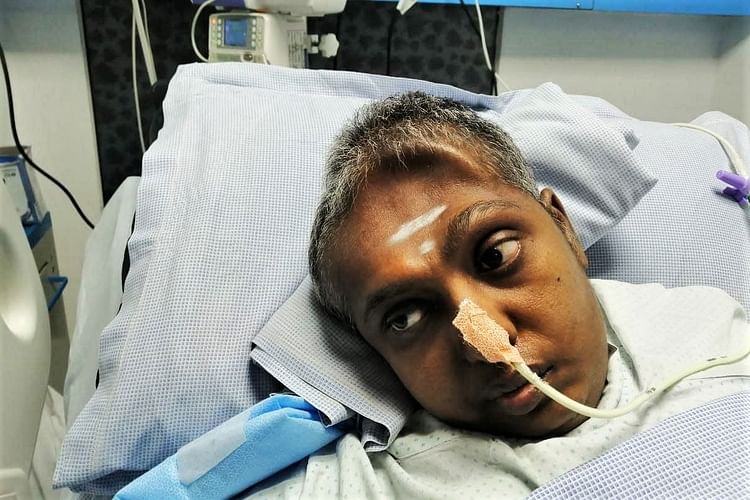 The front part of her skull is gone — her condition is critical
"It took her a few days to wake up after the surgery. Her memory is entirely gone now. She doesn't recognize me, she doesn't recognize pictures of our daughter... She talks sometimes but it's gibberish, I can't understand what she's trying to say. Kaavika has been staying with my sister's family while I've been staying here, trying my best every day to see a spark of recognition in my wife's eyes. I just... I just miss her so much. I don't know what to do anymore." — Murthy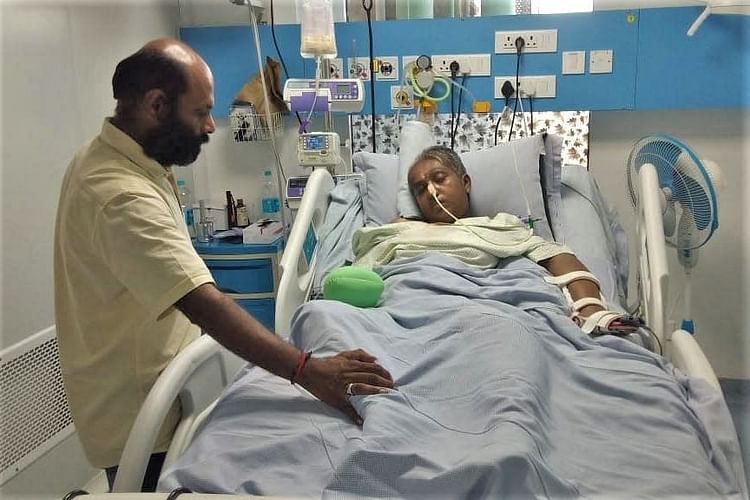 He doesn't know what to do anymore
Murthy works as a cleaner in a factory. He has already sold an ancestral property to afford his wife's medical care so far. But that money has run out, and Sivakamasundari needs at least 1 month of Neuro-Critical ICU stay, and a few more months of maintenance.
This will cost 30 lakhs or more, and Murthy cannot afford this at all.
If she doesn't get adequate care, Sivakamasundari will be gone forever. The family won't even have much to remember her by, as
the pictures you see of her on this page are all that's left of how she used to be
after a fire broke out in their homes 4 years ago and destroyed all their photo albums.
Contribute as much as you can, and help Sivakamasundari go back to being the loving wife and mother she once was. Only you can help.