"He used to love playing football. He was always running around with his ball in tow, kicking and dribbling it. Looking at his condition now, we cannot believe he ever was so active, ever.

Our only son is now bedridden and we are waiting for a miracle to save him

." - Vitthal Kadve, father.
12-year-old Shrideep is in a critical condition, with both his kidneys completely damaged.

He undergoes dialysis three times a week, without which he cannot function at all. A

kidney transplant

is the only way he can get completely cured and become healthy again. But his poor parents do not have the means to afford the procedure and are struggling to arrange funds for the same.



'He has been on the ventilator a couple of times now…his body is slowly shutting down'
It started a few days ago when Shrideep found it difficult to urinate and suffered from constant fatigue. His parents, Vitthal and Varsha, took him to a hospital in their small hometown in Maharashtra where they found out that their son's kidney's were damaged, and immediately started him on dialysis.
A month later, they were informed that Shrideep's kidneys were completely damaged and dialysis would not help him for long.

He needs a kidney transplant at the earliest.
"He is constantly being admitted to the ICU. His body is shutting down and he has started vomiting blood. We are very scared of losing our only child. This is a nightmare..." – Varsha, mother.
'We regret not spending enough time with him when he was healthy'
Vitthal and Varsha have had to work very hard to raise Shrideep.

Vitthal works as a barber in a saloon earning INR 250 a day, while Varsha works as a maid for an insufficient wage. Both have had to stop going to work ever since Shrideep became sick.

They were able to take care of his initial hospital admissions using all their savings, but now they have nothing left to fund his kidney transplant.

"We would always be at work. We never spent a lot of time with our son, and we regret it now.

If at least one of us had spent some time with him, we think he wouldn't have fallen so sick. But our poverty did not let us do that. Poverty is not even letting us save our son now

." – Vitthal, tearfully.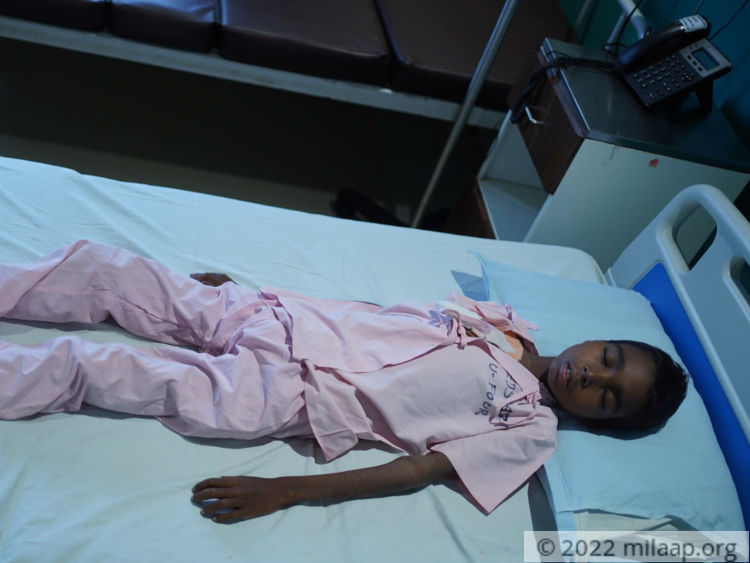 With your kind help, these poor parents can save their son and get him a kidney transplant before it is too late.