"I still see him as a child when I look at him. Though he's in his twenties now, in my heart he's still that same 8-year-old boy who would help me in the kitchen every night and tell me tales of the palace he would build for me once he grew up.

When I walked into the hospital that night, hours after his accident, I just wasn't prepared at all.

To see my little boy lying on the hospital bed, his skull shattered on one side, both his legs broken, blood everywhere... He looked dead! As a mother, I just cannot explain what that was like.

"

— Diana, unable to continue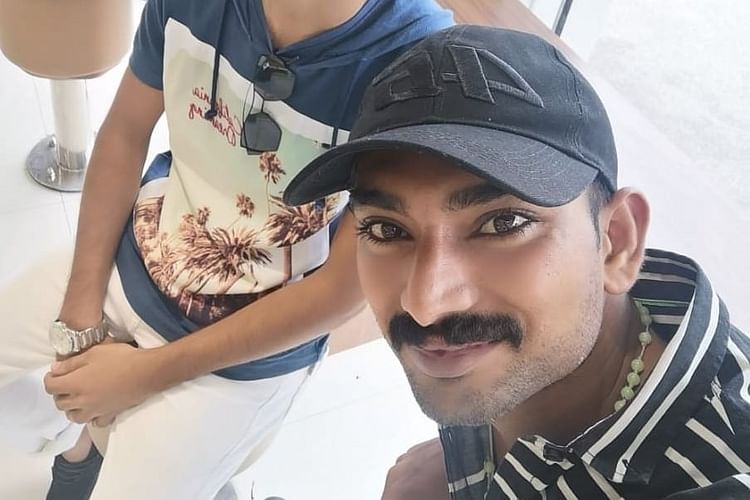 'Uncle, I'm Sanoop's friend... He's had an accident...'
It was the call every parent has nightmares about. Sabu was on his way home after another unsuccessful day of trying to find work when his phone rang. He couldn't pick up at first; he had to find some quick shelter from the torrential downpour blanketing Kerala that day.
"It was one of Sanoop's friends. He told me Sanoop's bike had skidded due to the rain and he had an accident. I was concerned, but at that point I didn't really think it was very serious.

Then 5 minutes later... the friend called back. He said 'Uncle, dayavayi pettanu vaa' (I beg you, hurry). He told me that Sanoop... may not make it...

"

— Sabu, recollecting that awful day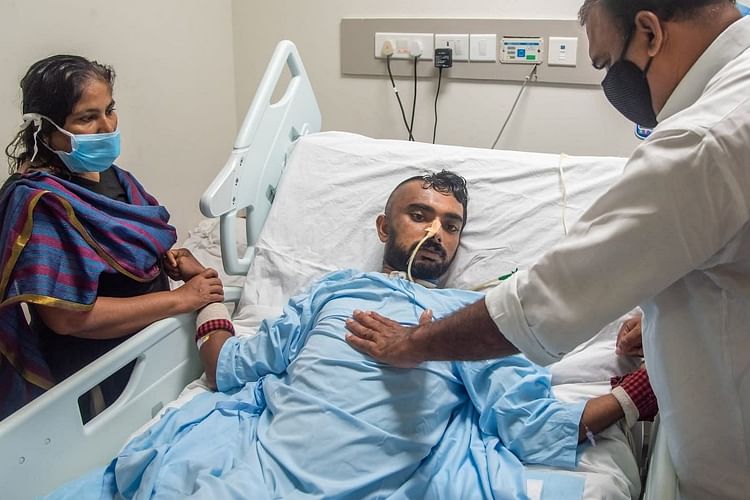 These poor parents can't sleep without having nightmares
"He was inches away from death when I got to the hospital; I nearly fainted when I first saw him.

Doctors told me that apart from the injuries visible on the outside, he also had severe kidney damage, and was bleeding inside his brain as well. They had to do an emergency surgery where they... where they removed a piece of my son's skull, because the brain was being crushed by the pressure inside.

Diana was there by then.

Seeing him like that, hearing the doctor say all those things... that's when it really hit us both that our son could actually die.

We've barely slept a wink since that night, and when we do, we have nightmares. He's our only child. He's our everything!"

— Sabu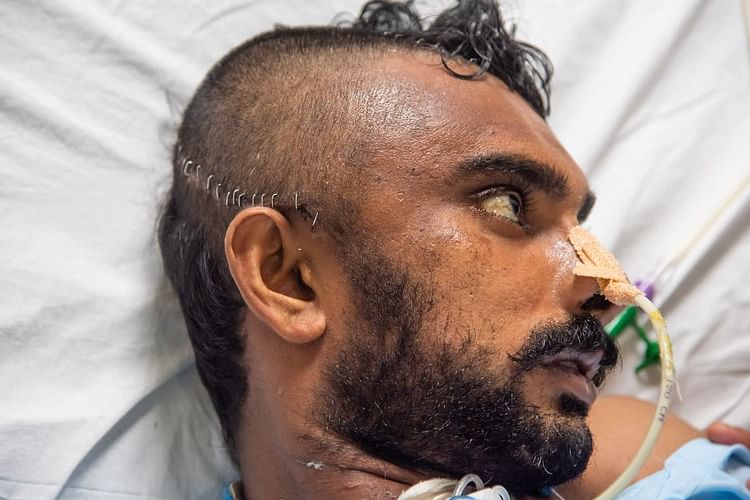 He has 48 hours to get one last surgery — his skull needs to be put back together
Sanoop had to go through one surgery after the other due to the extensive injuries he had suffered. Eventually, he went into a coma.
"He's been suffering for nearly 2 months now, getting treatment as and when I was able to put together the money. After a while he woke from the coma, but couldn't speak or move much at all. A few days ago, he started forming small sentences!

We're so close to getting our son back! But he needs one last surgery, and he only has 48 hours for it. Doctors need to put back the piece of skull they removed. But we have no money left! After everything he went through, he could... he could die anyway!

"

— Diana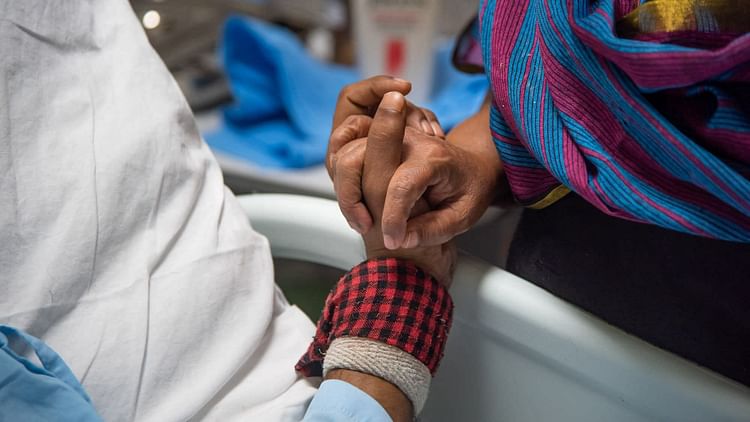 You're their only hope
Diana is a homemaker, and her husband used to work in construction. Sabu was already having trouble finding work when the pandemic hit, and Sanoop became the sole-earner of the family with his job in a private company. Since the accident these parents have spent lakhs and lakhs trying to save their son's life, borrowing as much money as they could. Now, Sanoop is just one step away from coming home and staying there, but his parents' hands are tied. There's no way they can raise enough money in just 48 hours.