Samima can't hold back her tears when she looks at her 2-year-old son. The pain he is going through is unbearable yet there is nothing that Samima and Ashraful can do. They're helplessly watching their only son fight dangerous cancer.
"He has always been a healthy child. But just a few months ago, he started having very high fever and since that day he has only known pain," - Samima, 2-year-old Samim's mother.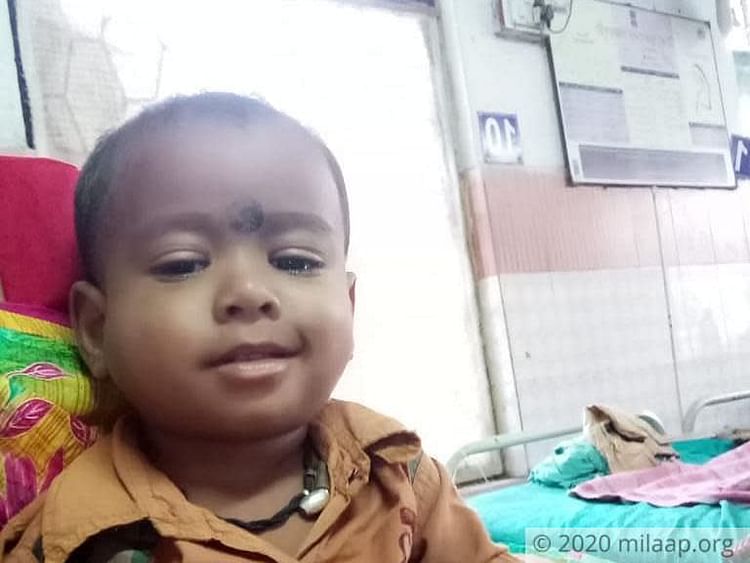 He hasn't slept for days
It has been around 15 days that Ashraful and Samima are in Bangalore. They borrowed from their neighbours and friends and somehow managed to get plane tickets - Samim's condition was serious and they couldn't waste a single day.
"But it was here we were told that he is suffering from blood cancer. His stomach was swollen, he couldn't sleep for nights together. They started Samim on chemotherapy immediately," - Ashraful, father.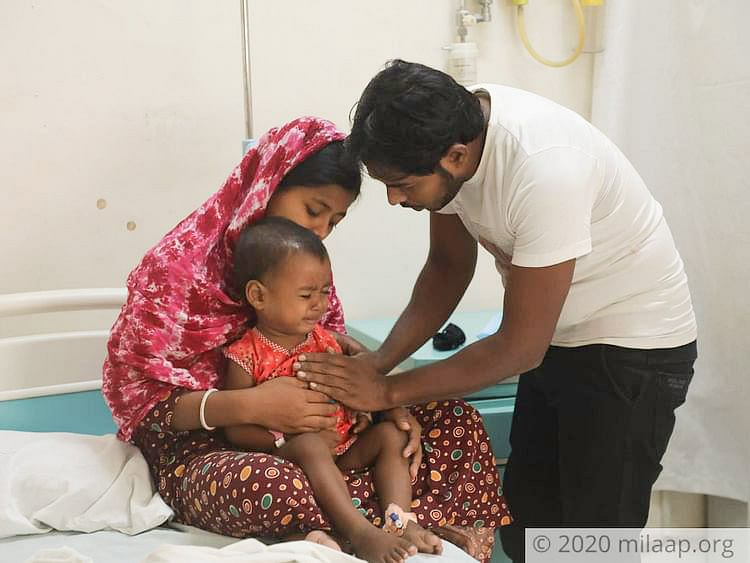 They prick his frail body with needles for tests and injections everyday
Samim has undergone the first round of chemotherapy. But Ashraful is worried that he won't be able to continue his son's treatment; even for a single day.
"I have mortgaged the only piece of land I have and with that money I had started Samim's treatment. But now all the money is over but his treatment is yet to get over. How will I ever save him?" - Ashraful.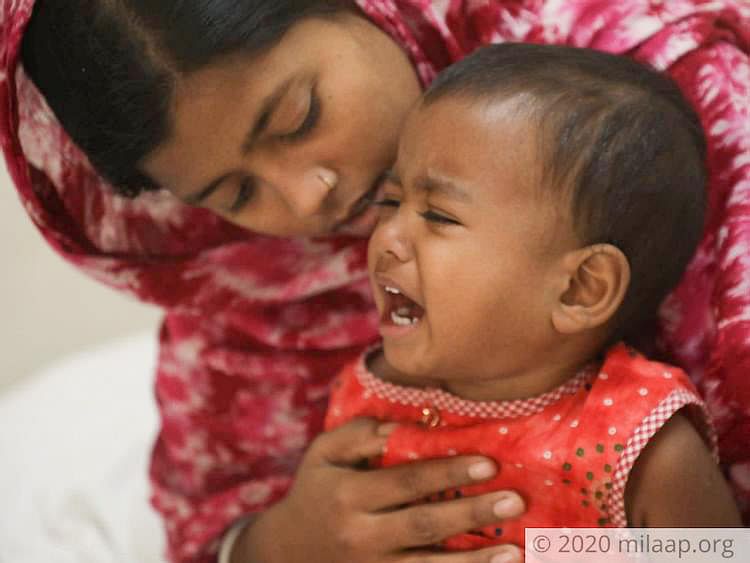 How you can help
Ashraful is a daily wager in a small town in West Bengal. He has hardly had any income in the past few months because of the pandemic. The desperate father has no income, he doesn't know how he can save his only son.
"Samima and I have been staying awake nights after nights, worrying about our son's future. We pray day and night because now it feels like that's all we can do. My son is dying, please help me," - Ashraful.
With your generous contribution, these young parents will be able to save their only child. Click here to donate.