Panvika turned 5 in March.
This is an important year for her, one that can change her life.
For 4 long years, Panvika has lived with a deadly blood disease. Year after year, her parents worried if she would make it to her next birthday. But Panvika fought. Now, she has a chance to be cured with a bone marrow transplant.
Unfortunately, Jagadeesh, who could barely afford her birthday cake this year, just can't afford the transplant.
"They told us that this is the right age for her to get the transplant, she can be cured and free from all this pain. We had hope, but because of the coronavirus I can't even go for work now." – Jagadeesh, Panvika's helpless father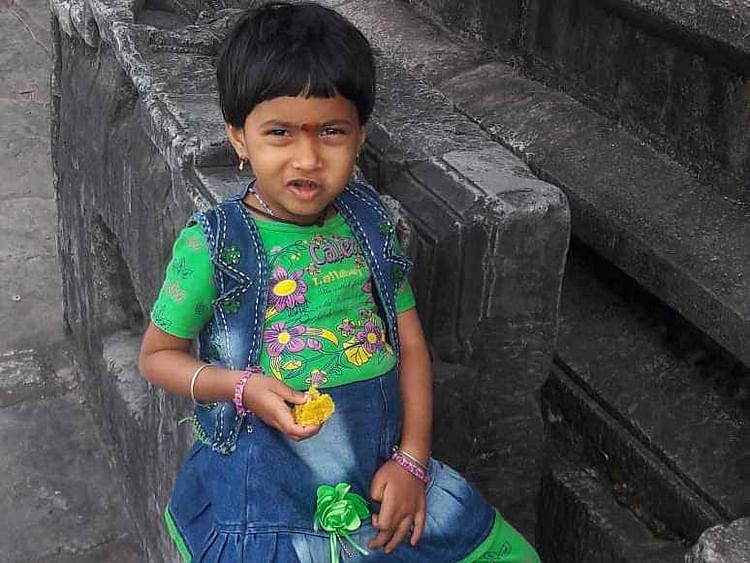 Panvika has Thalassemia, a severe disease that affects the body's ability to produce haemoglobin. Children with this disease often experience fatigue, weakness and slow growth. To stay alive, Panvika has needed blood transfusions every 20 days for 4 years. And for 4 years, Jagadeesh and Shobha have been struggling.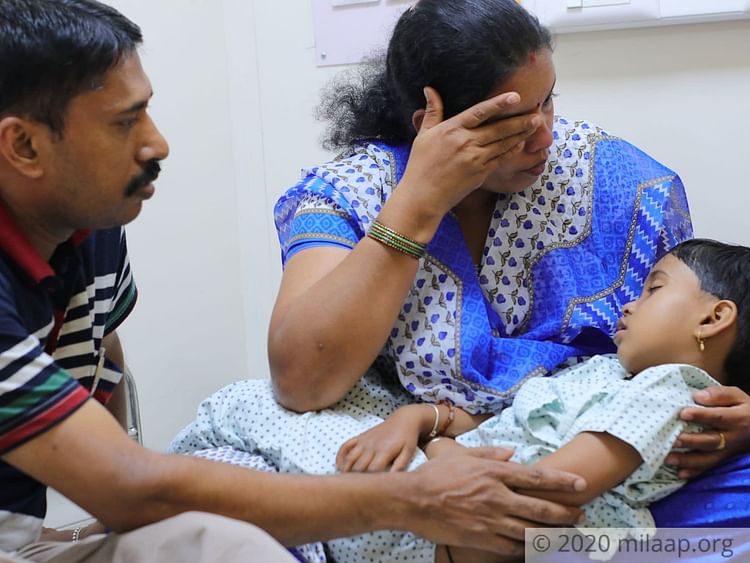 He hasn't saved a single rupee in years
"I work in Udupi as room service staff in a hotel, so when Shobha first called me and told me that Panvika had a fever, I was a little worried. When the fever didn't subside for 3 days, I went back home to Sakleshpur. The doctor told us that her haemoglobin was just 3 and she had a blood disease. It can be fatal. We decided to do everything we can. Ever since then we've been spending at least 7,000-8,000 a month just on her transfusions."
Jagadeesh earns 11,000 per month from his job.
With medical and household expenses, he hasn't been able to save a single rupee for years.
He had no option but to borrow money from his friends and relatives. But with the threat of the virus, he can't even do that now.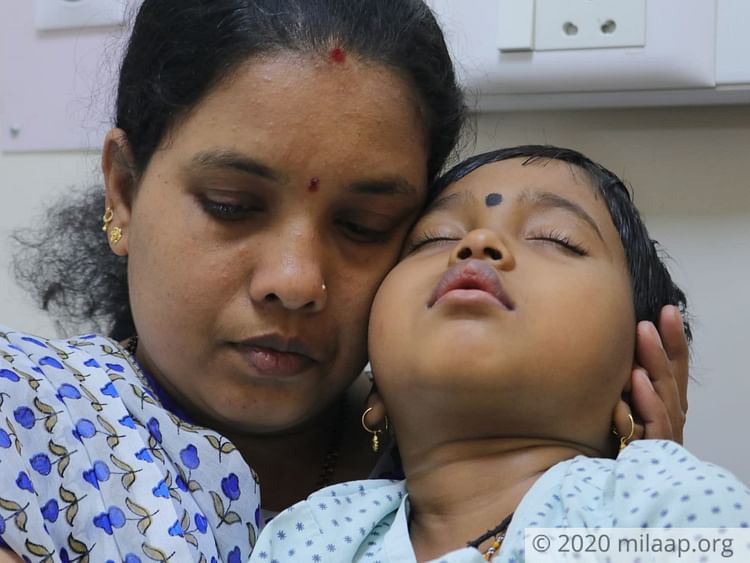 In just days, her condition deteriorates so much that can she barely sit up
What's most difficult for Jagadeesh and Shobha is to watch their Panvika's condition deteriorate in just a few days - every month. After her blood transfusion, Panvika feels better for just 10-12 days, before she's exhausted, weak and irritable again. Her appetite almost disappears. She used to go to school, but she just can't keep up with the other children.
"Usually children ask their parents to send them to school to be with their friends, but our Panvika just begs us not to send her. She can't do what the other children in her class can, she feels tired and left out. She would come home from school crying. She hasn't been able to go to school in 6 months now because the transfusions aren't helping as much like before."
Panvika needs the bone marrow transplant at the earliest.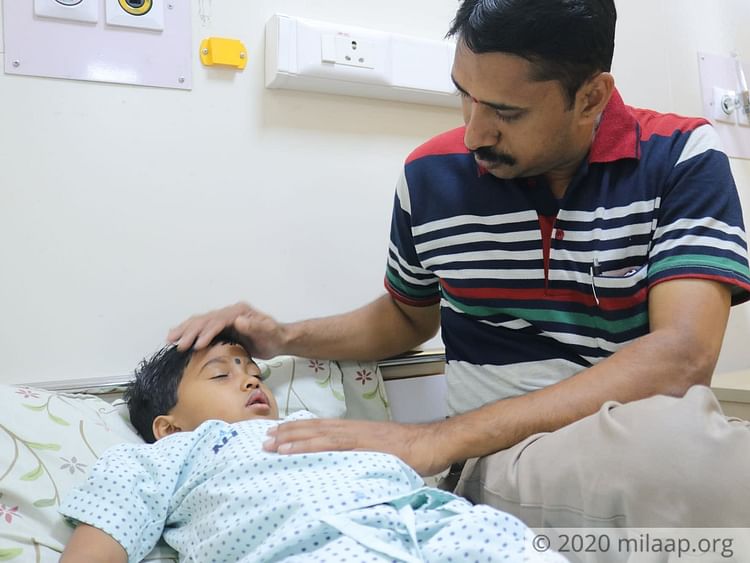 I can't slow down, my daughter's life is at stake
"Everything has suddenly slowed down for everyone. Work has stopped, people can't leave their homes if they have to stay safe…but I can't slow down when it comes to my daughter's treatment. I can't waste even a single day. The sooner I'm able to arrange for the money, the sooner Panvika is free from his pain."
The transplant costs 35 lakhs. Jagadeesh and Shobha have spent more than 5 lakhs over the years on her treatment. They just can't afford their daughter's life-saving transplant. You are Panvika's only hope. Click here to donate.