"When I learned that I was a matched donor for my son's bone marrow transplant, I insisted that the doctors take as much as they need from me. I have seen all there is to see in this world and even if I were to die today, I would leave happily as long as my son gets to live the life he was so cruelly deprived of..."

- Irfan, father
6 months after he'd beat cancer, it relapsed
Noman was
first diagnosed with

B-Cell Acute Lymphoblastic Leukemia

in 2018, when he was only 2 years old
. He would run a fever whenever he ate ice-cream or any food from outside and at night, he would whimper from pain in his legs. His parents rushed him to a hospital, but they couldn't determine the cause of his discomfort. He was given antibiotics, which had no effect on him.
"It was after we changed doctors and had more tests done that we came to know he was suffering from blood cancer. I was shocked beyond belief. We wasted no time in getting him treated and just last year, after 2 years of treatment, they told us his cancer was gone. I don't know how this happened… His cancer came back stronger and is threatening to take him away from us. " - Irfan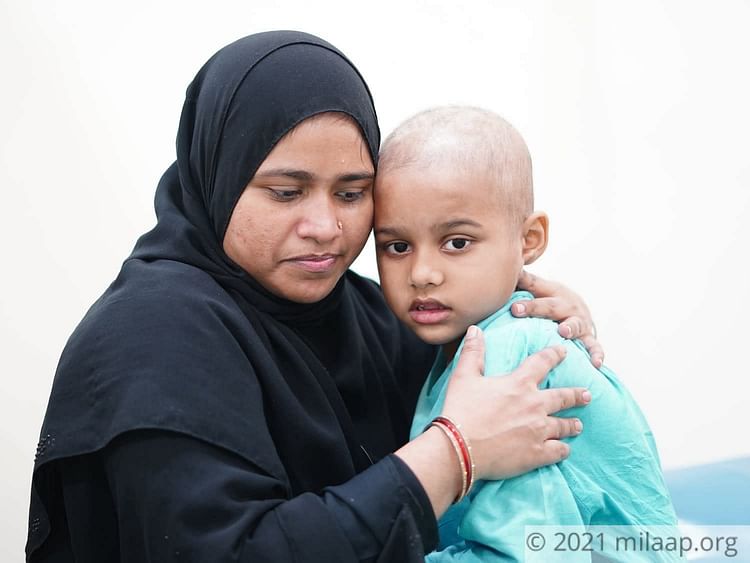 "6 months after they stopped his medicines, I found a lump in his crotch area when giving him a bath one night. We realised it was growing noticeably bigger with each passing day, and took him to a doctor. They told us that his cancer had relapsed. I had thought that I would never have to see my child suffer again, but I was so wrong. It feels like I'm living in a never-ending nightmare…" - Naziya, mother
Noman, now 5, has been
receiving high-dose chemotherapy to kill the cancer cells in his body.
But that alone is not going to cure him this time.
He needs a bone marrow transplant, as soon as possible
.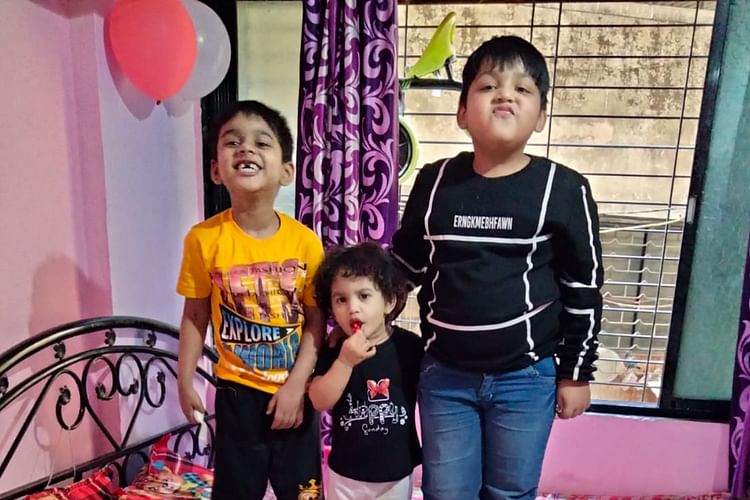 Noman (L), with his younger sister and cousin.
He lost both his parents to blood cancer, and fears for his son's life
"This whole situation gives me a terrifying and painful sense of deja vu. My son is fighting the same disease that took my parents' life. My ammi fought blood cancer twice, while my abbu's cancer was detected too late. Despite their courage and all of my siblings and I's effort, we couldn't save them. It kills me to think of losing Noman in the same way…" - Irfan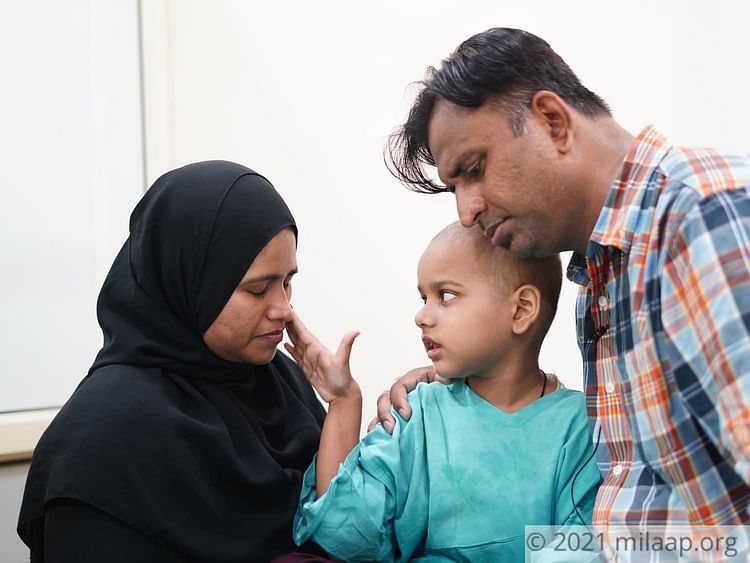 A cab driver now out of work, he doesn't have the means to save his child
Several kind strangers came forward to help Noman, the first time around and with their support he was able to beat cancer. Now, he needs your help yet again.
He's suffering at the hands of a dangerous disease that is slowly claiming his life. His bone marrow transplant will cost INR 12 lakhs,
a sum that is beyond his parent's capacity to afford.
"As a mere cab driver earning only 15,000 rupees a month, there is no way I could've afforded my son's expenses on my own. I am not proud of it, but because I had no choice, I did some discrete jobs to earn some extra money. Now, it's hard for me to even afford one meal a day. My son is fighting this disease like a champ, and I have no doubt that by Allah's blessings, he will beat it. But without the money for his transplant, I am failing to save him. " - Irfan
Any contribution you make will go a long way in saving Noman's life. Click here to donate