He is... my everything. When I was a girl, my mother would say the same about me, and I used to ask her how she can possibly love me so much. As soon as my son was born 6 months ago, my sweet precious boy... I understood.

He's my everything, and he's dying right now.
He needs to undergo a surgery today to survive!
But we can't afford the cost!
— Shaniba, mother of Alahzan
It was just 6 months ago when Samiruddhin and Shaniba welcomed their first child into the world, and they were walking on air ever since. They would smile even when he woke them in the middle of the night, hungry. They would smile even when he didn't let them sleep in the first place. They were just grateful for the most valuable blessing anyone could ever get, a child. All this changed a little over a week ago.
"We woke up to his crying, but it was... different. Weaker.

And then we noticed his eyes were yellowish...

"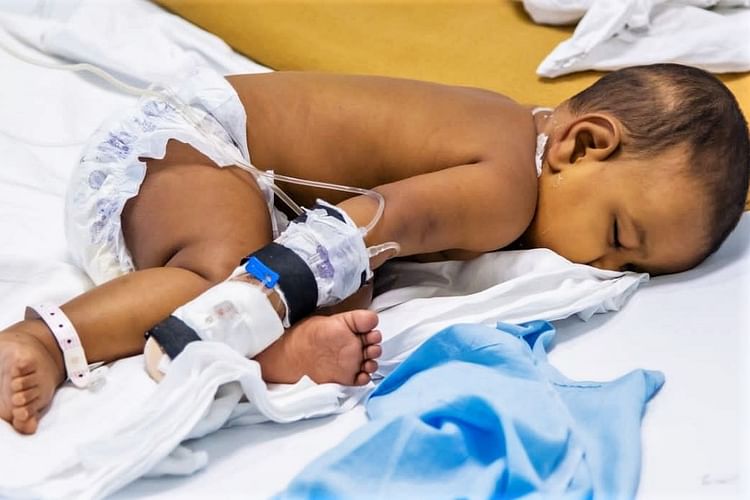 They discovered that their child's liver had almost entirely failed
"We couldn't believe it when the doctor told us. How could it have gotten that damaged?!

He was completely fine even just a week before this! Laughing and playing totally normally! They said it can happen this way sometimes, unpredictably.

But more important than the 'why' now is 'what to do'.

He needs an urgent liver transplant, today itself. But the cost is... I can't afford so much!

"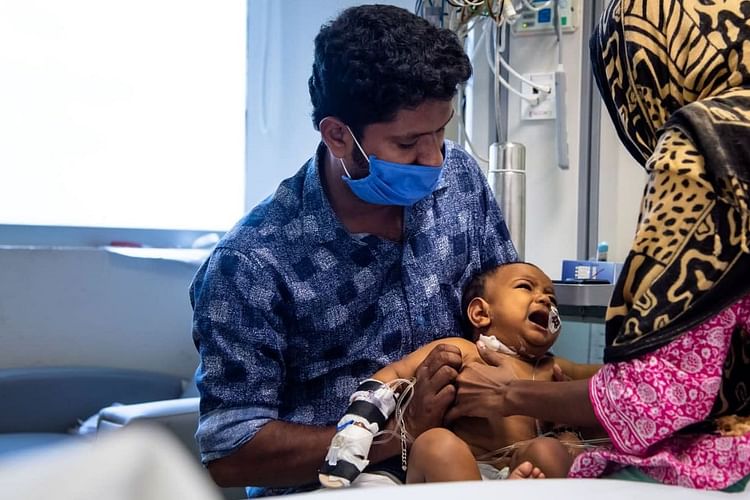 Samiruddhin can't afford his son's liver transplant on his own
Samiruddhin does everything he can to put a roof over his family's head, and food on their plates. Sometimes he goes door-to-door on behalf of a loans company, sometimes he paints houses, he has no hesitation when it comes to work. For the past few months, with the ongoing pandemic and no work available, he has been struggling just to feed his wife and aging parents. But even if he had work, little Alahzan needs 15 lakhs for his surgery within 24 hours. Samiruddhin can't manage this on his own.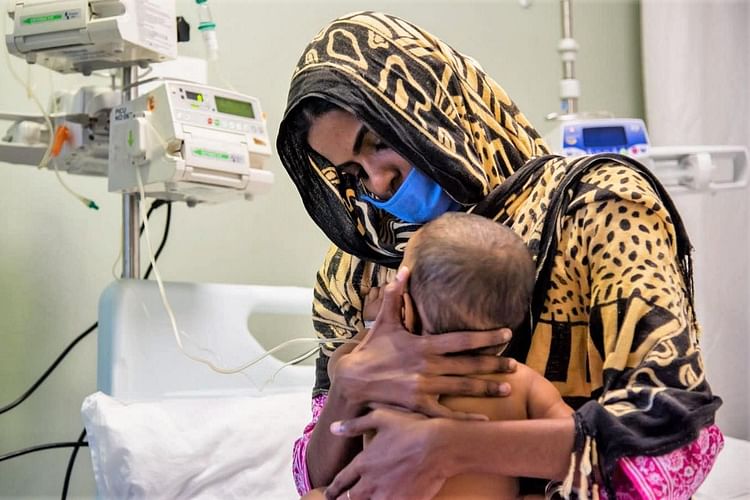 This first-time mother will do anything to save her son, even give him her liver
"As soon as they said he needs a liver transplant I told them I'll be the donor.

They ran tests, and it turned out that I am a match.

To me, that's a sign from the heavens that says this is meant to happen.

I am meant to save my son and take him back home to me. His... his death is not written in our fates. But we need help for this!

Please, think of him as your own son, and help us save his life!"
They are desperate to save their first and only child. Shaniba clings to her son whenever she can, like her life depends on it and not the other way around. They need your help immediately. Click here to donate.