Imagine being told that your youngest child has a heart that could fail at any moment... that he requires immediate surgery that you cannot afford if you want him to live.
For Afroz, a daily wage worker from Bihar who makes wonderful artistic creations for meagre amounts of money, this is a grim reality.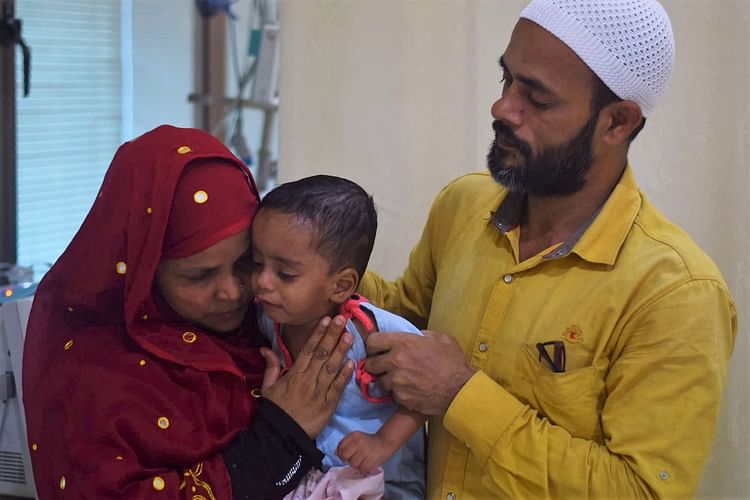 Afroz and Yasneem have 4 beautiful children, all under 10. But their youngest child, Moinuddin, was born with a hole in his heart. A normal, healthy, heart takes in bad blood and pumps out good blood to the rest of the body, working in tandem with the lungs. But in children like Moinuddin, good blood and bad blood end up mixing together, causing a lot of problems in the body. And in his case, the hole is bigger than average as well, affecting his very survival!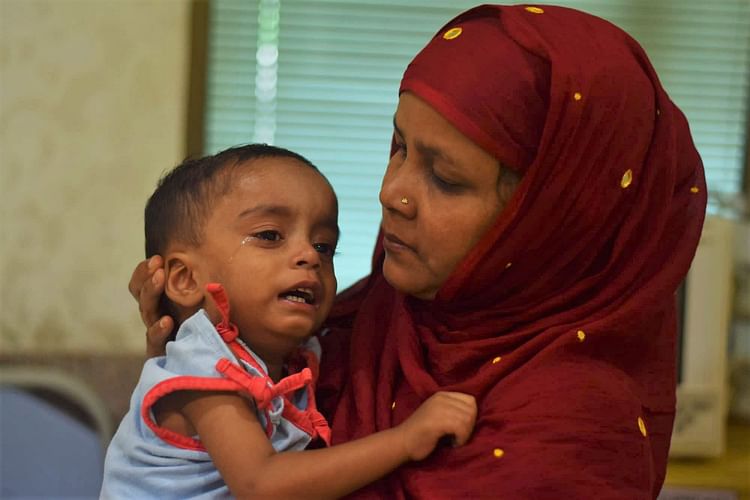 Medications worked for a while, but then his condition started getting worse
"It all started when Moinuddin was just 2 months old, he started having breathing difficulty and cough. We took him to a government hospital and it was there, after a scan, that we got to know this dreadful news!

They told us that medications would work, and they did for a while, but then his condition started getting worse than before and they told us to take him to Mumbai...

" — Yasneem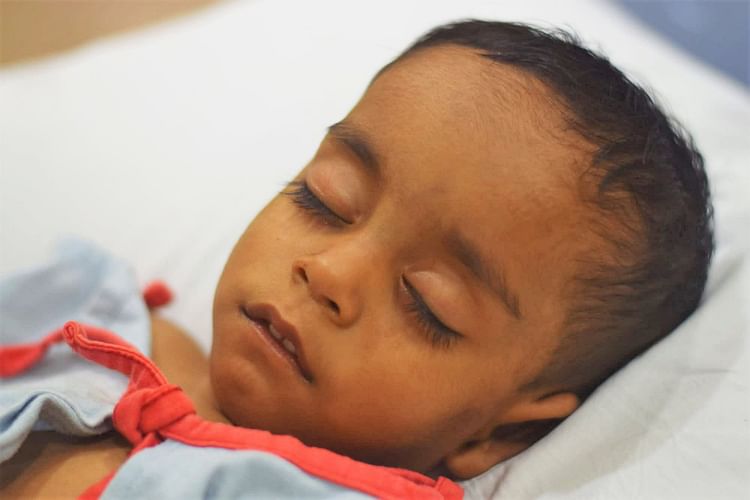 He was given 3 months to get the surgery; 2 have already passed
Desperate, Afroz brought little Moinuddin to Mumbai at his local doctor's suggestion. But he hadn't anticipated how long the treatment would take. It's been over a year and Moinuddin has been hospitalized at least 4 times here — once for nearly 20 days in the ICU when the situation took a turn for the worse. The entire family has now moved to Mumbai to be close to him. The doctor here advised Afroz that his son needed surgery within the next 3 months or... he wouldn't make it. Of the three, two months have already passed.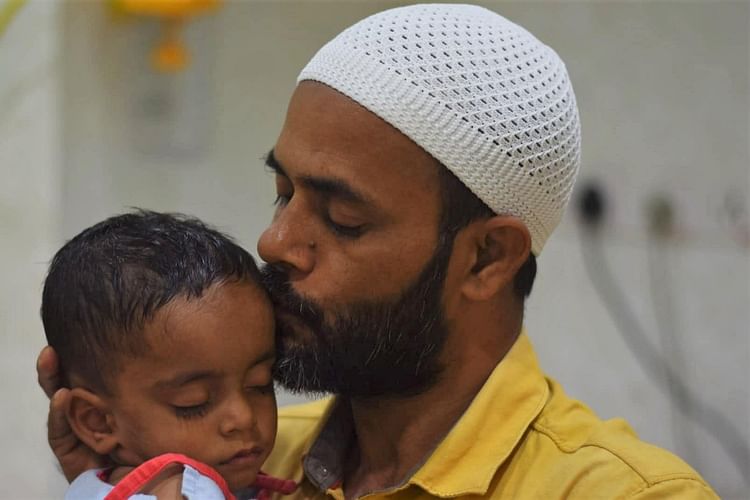 Afroz is too poor to even feed his children
"I make special cloth-works for a small company. I'm the only earning member in my family. I have spent almost a lakh on my son's treatment so far, mainly by asking people I know for loans. I have no land, no property, I can't afford the rent of the little house I live in.

Because of corona, I can't work anymore, and things are at a point where I can't even afford to feed my children... some kind people at a nearby food-shelter have been feeding them every day...

" — Afroz
Corona has ruined many a life all over the world, but for a daily wage earner like Afroz , who barely makes enough when he works every day, going weeks with no work could be a matter of life and death. In his case, the life or death of his son.
With no source of income in the foreseeable future, your donation is the only option that Afroz has of saving his youngest child.