Mayra hasn't slept for the last couple of days. Her entire body has been burning with fever and she has been in excruciating pain. The little one can't even sit up without being in pain.
She is only 2 and is suffering from dangerous cancer. She has undergone the first round of chemo but needs many more and even a bone marrow transplant. Her parents are running from pillar to post to arrange for the cost but it is way too expensive for them.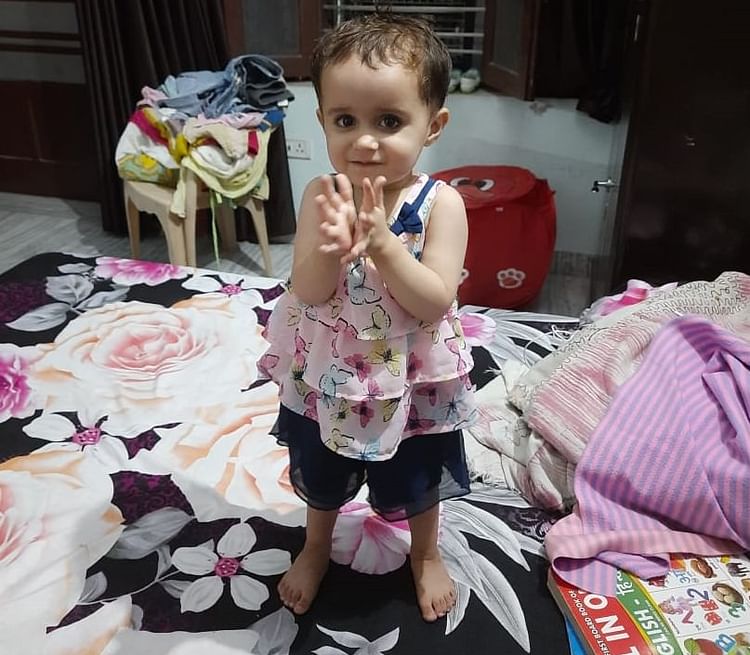 Our entire world came crashing down in just a couple of days
A healthy and happy child, Mayra hardly ever got sick. She loved running around in the house and playing with her grandparents. The apple of everyone's eyes, her smile was enough to brighten up your day. But a couple of days ago, she fell down while playing in the house and was unable to walk after that.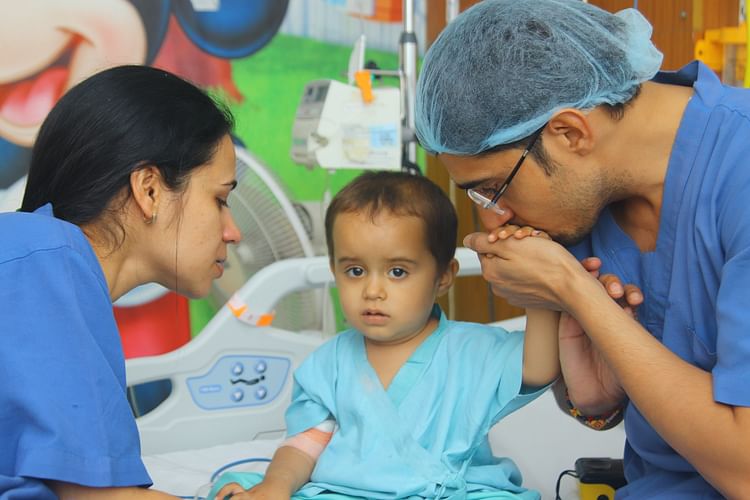 "Amardeep and I didn't think there was anything to worry about that. Kids keep falling while they're playing, we thought - this couldn't have been anything more serious. But we were so wrong. In a day's time, Marya started having high fever, as high as 105 degree Fahrenheit! It just didn't seem to go down even when we gave her medicines. We were worried sick and took her to a nearby hospital. But her blood tests didn't come out normal. The doctor seemed worried and asked us to immediately take her to Delhi. It was here that we got to know about her cancer," - Supriya, mother.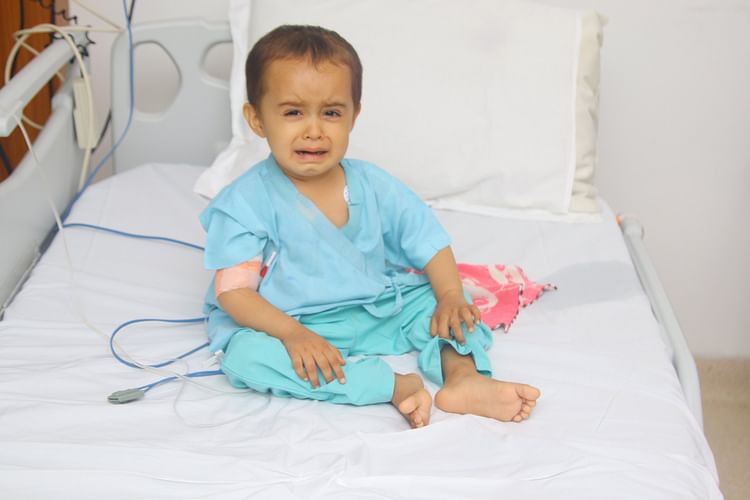 She doesn't eat anything, she is too weak to even talk
Supriya can't hold back her tears if you ask her about Mayra. The helpless mother still can't accept the fact that her only child is battling such a dreadful disease. She tries her best to cheer Mayra up but the 2-year-old is too weak to even talk. She wants her mother to stay close and asks her to take her back home.
"She doesn't deserve so much pain, she is so small. My heart breaks when I see her like this but there's nothing I can do! She needs continued treatment and even though we are doing our best to arrange for the money, we are scared that we won't have enough time," - Supriya.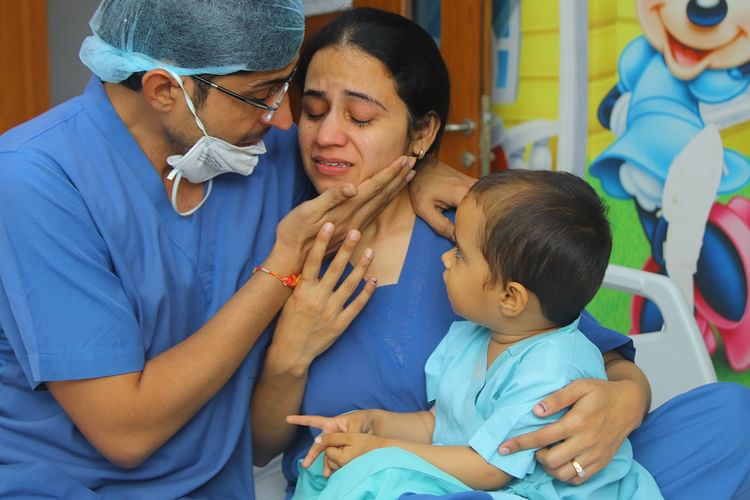 These parents need your help to save their only child
Amardeep works as a clinical assistant in a hospital in Hisar, Haryana. He doesn't earn much and being the sole earning member of his family, he has a lot of responsibilities on his shoulders. But till now, he was able to take care of all those. After Mayra's diagnosis, he has hardly been able to buy medicines for his aged parents.
They need 25 lakhs for Mayra's treatment and they have spent over a lakh in the past few days.
"We have even started eating one meal a day to save money. Never did I think that we would have to see such a day. My baby girl is in pain, my parents are suffering. Yet there's nothing I can do. Please help me," - Amardeep, father.
Your generous contribution can give a second chance to baby Marya. Her parents are desperate - they're looking up to you for help.