"He can't sleep at night. His stomach hurts when he turns on the bed and he screams. I can't even touch him without causing him pain. He's always in tears. I can't...I can't watch him like this. Nothing I say or do is making it any better. I just don't know what to do. It's heartbreaking."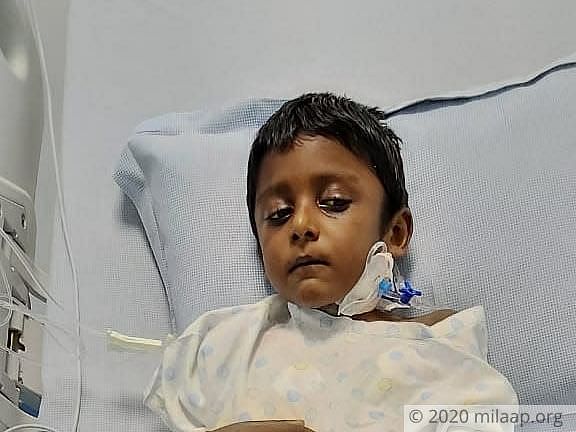 Sai Saran was 3 years old when the parents noticed his bulging stomach.
He was then diagnosed with liver disease
and was immediately put on medication. For two years everything seemed normal. He had no trouble whatsoever. Sai started going to school and was in class 1. But then
his stomach started to swell again and this time his condition was dangerous.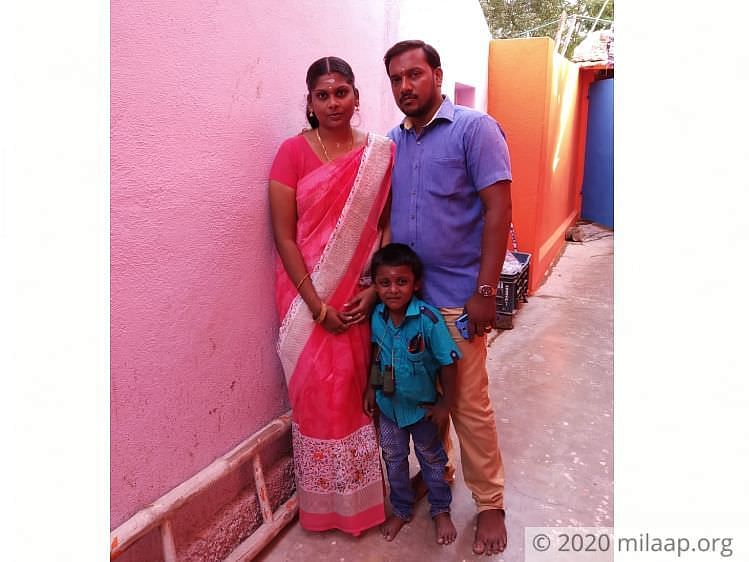 There's no time to waste, he needs a transplant urgently
"How did this even happen? We thought the medicines can cure his liver and now...his liver has completely failed and he needs an urgent transplant. We don't even have the time to think. The sligtest delay and I may lose my son. His stomach has swollen more than ever and I am scared that it might even burst." - Usha
Sai Saran is at the end stage of the liver disease. Usha is the matched donor and is ready to save her son. The only thing stopping little Sai from getting this life-saving transplant is that Usha and Bhaskar can't afford it.

I am just a carpenter, how will I ever afford 20 lakh rupees?
They had a simple life. Even though Baskar didn't make much as a carpenter, they were happy with whatever they got. Even after the diagnosis of his disease 2 years back, things were getting back to normal. But this time when his condition worsened, it broke them completely.
Sai will not be able to make it without the transplant.
"We rushed him as soon as we saw the same thing happening to him. When the doctors checked his condition, they said it cannot be controlled by medicines anymore and that he needs a transplant in a bigger hospital. But 20 lakh rupees? I cannot afford so much money. I am just a carpenter who can earn at max a sum of 14 thousand in a month." - Baskar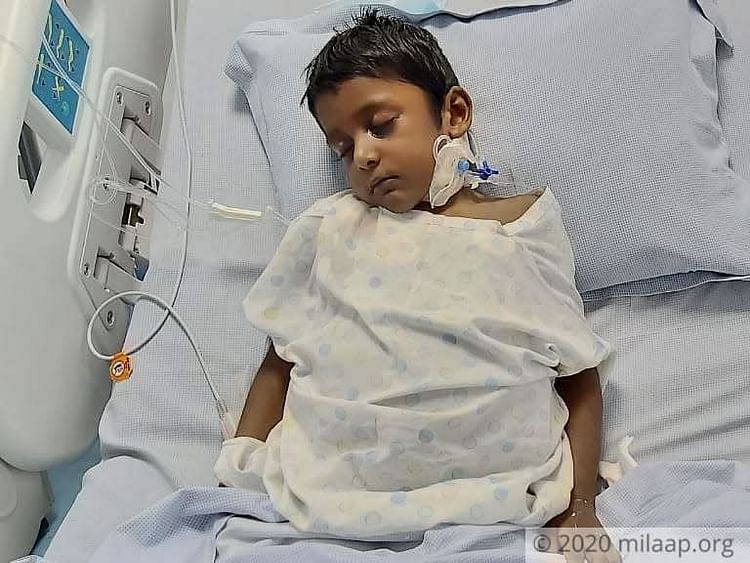 Baskar has no income currently. He has spent whatever little savings he had and sold whatever jewellery he could to save his only child. He even borrowed money from people he knows. But
all of it, every penny, has now been spent on the treatment so far
. He
doesn't even have enough to feed his family
properly. He needs your help.
Just within one week, Sai's stomach swelled up so much that even touching it sends shooting pain through his body. It is unbearable for the little child. Only a transplant at the earliest can save him and it won't be possible without your help. Click here contribute.