Sathya and Durai's day starts at 3 in the morning. Preparing both breakfast and lunch, the couple leave their four kids at home to catch an early bus to the nearest town.
From unloading cement bags to carrying bricks in the construction site, they work for 11 hours a day for a wage of Rs.300.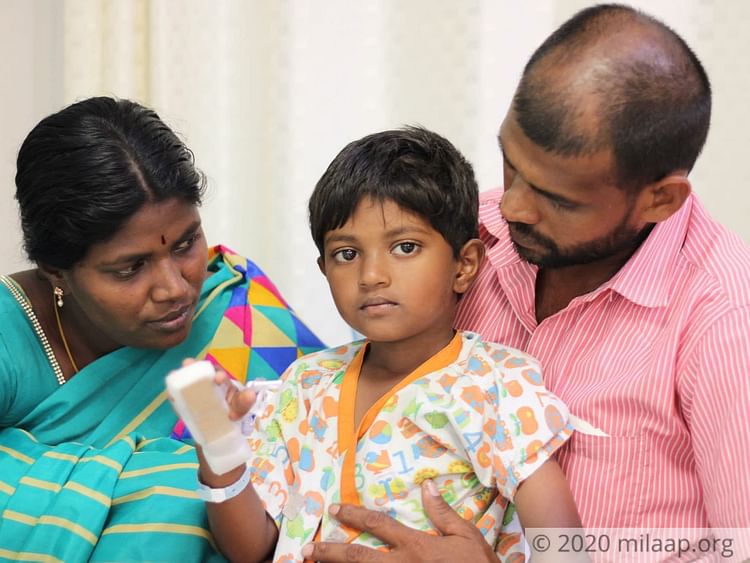 "The pay is less; we have nothing left to save but we lived a peaceful life with simple meals filling our stomachs. Our children are our biggest assets. Looking at them smile and talk about their day in school takes away all our pain at the end of the day. But things are not the same now…our whole life crumbled from the moment we heard the news of our little son's failing heart" - Sathya, Mother
5-year-old Madasamy, the youngest of their kids, is diagnosed with
transposition of arteries in the heart
. It is a grave condition in which two main arteries leaving the heart are reversed. This
changes the way blood circulates, leaving a shortage of oxygen in blood flowing from the heart to the rest of the body
.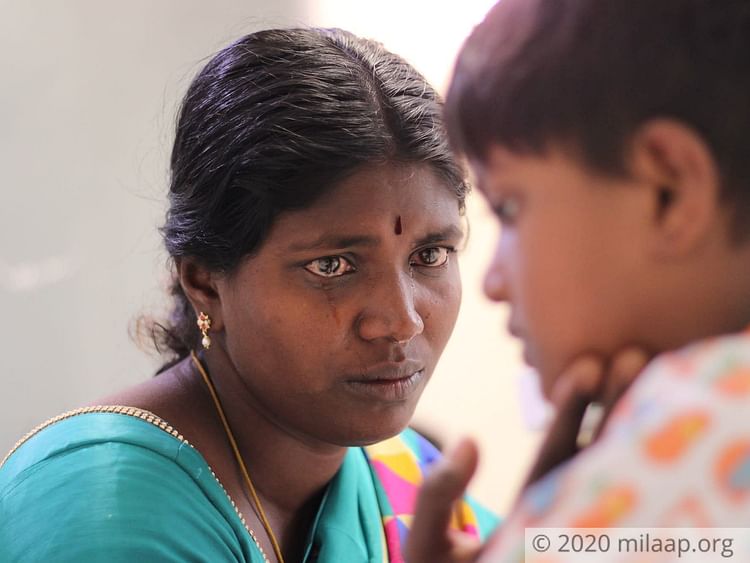 It took 5 years to find out about his failing heart
"A year back there was a medical camp in his school. The doctor who checked on him said his heartbeat is abnormal and asked us to take him to the hospital. Worried and confused we took him to the nearby city hospital immediately. They said my son's heart is in a dangerous condition…and it might stop beating anytime soon," - Durai, Father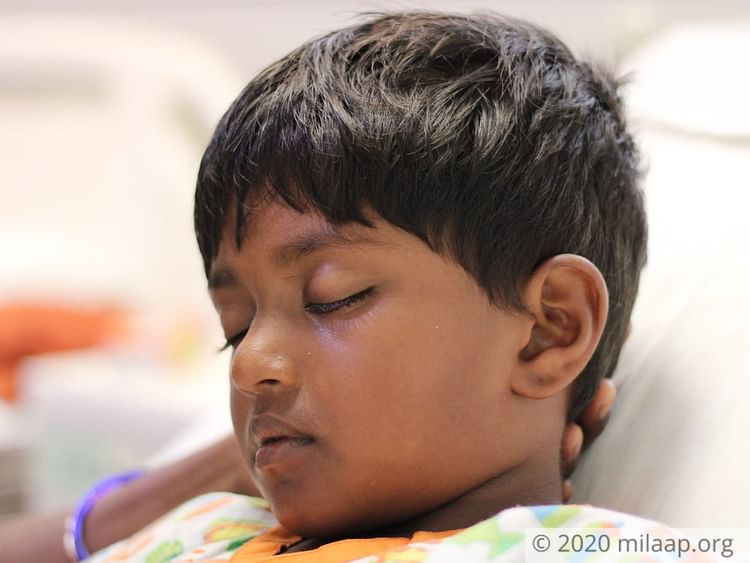 Madasamy didn't exhibit any symptoms other than breathlessness during strenuous activities and slow growth. The parents wouldn't have known if not for the medical camp.
Now, he needs urgent surgery to repair the arteries within a month to stay alive.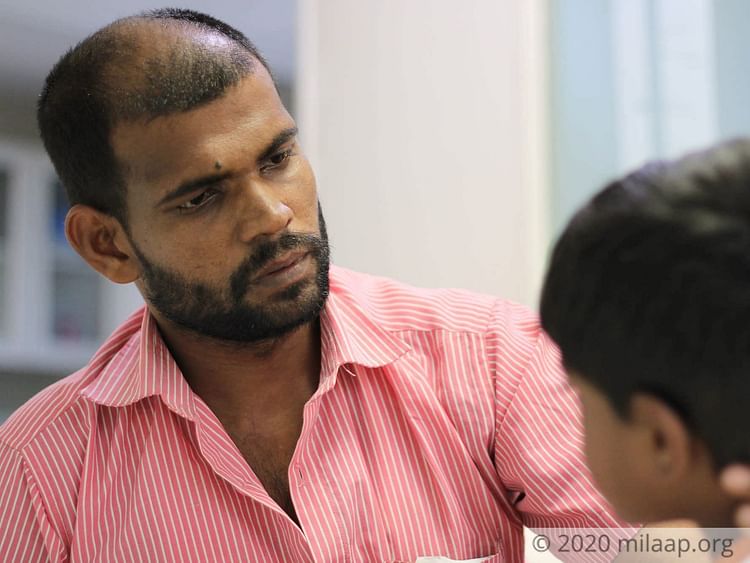 His father is struggling to pay for the injections, let alone his open-heart surgery
"It is God's miracle that we knew about his problem sooner…else we would have lost him. But I have another big problem now. I need to arrange 8 lakhs for his life-saving surgery. I have no money even to pay for his medicines and injections. Why is life cruel for people like us? Where will I go and to whom will I beg for such a huge amount? Every day that goes by without him getting the surgery, my fear grows…what if I don't pay and my son dies? Please help me" - Father