"He is all I have. He is our reason to live and now look at him suffering. He can't lift his head up because of the pain. His head is swollen and he is crying - a tumour is growing in his brain and he needs surgery in the next two days. But we are helpless, we have nothing with which we can save our son," - 5-year-old Kunal's mother, Lalita in tears.
Lalita and Pramod's only child is fighting a very rare cancer and without urgent treatment Kunal will not live.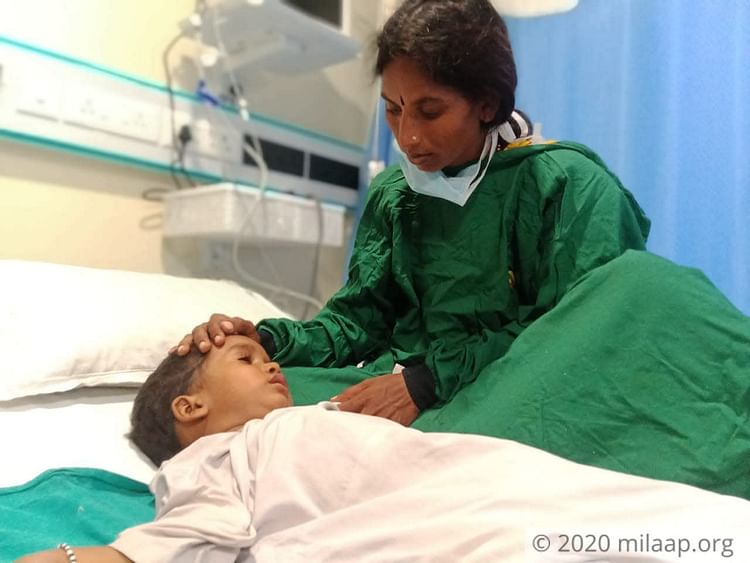 That morning I woke up to his screams
Lalita remembers that morning vividly when she woke up to little Kunal's screams.
He was holding his head and crying out loud.
She did everything to soothe him down but Kunal's pain wasn't going away.
"Terrified, Pramod and I took him to the local doctor in our village. But the medicine he gave didn't have any effect on him. His pain kept on increasing and that's when we decided to bring him to Nagpur. They did many tests and finally we got to know that my 5-year-old son has cancer!"
He has stopped talking, he can hardly walk now
Kunal has neuroblastoma - a solid cancerous tumor that begins in the nerve cells outside the brain of infants and young children. An immediate surgery is his only cure.
"After a day full of hard work, both of us used to look forward to Kunal's smiles and his half broken sentences. He made our day and now he is struggling with such a dangerous disease and we are unable to do anything. He doesn't talk, he falls down even when he tries to take a few steps. He is slowly moving towards death," - Lalita.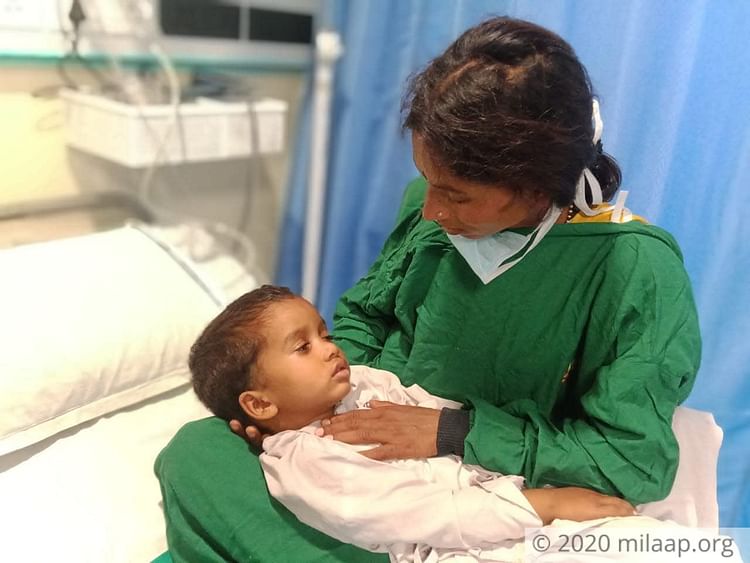 These daily wagers need your help to save their only son
Lalita and Pramod are both daily wagers. They work hard all day so that they can save every single rupee for little Kunal. They wanted to give the best of everything to him. But now they are unable to save him from dangerous cancer.
"I have spent so much and all of that is after borrowing from my employers and neighbours. Yet it is not enough to save Kunal's life. I need 14 lakhs for the surgery. That's the only way I can save him. Please help me," - Pramod.
Your generous contribution can give little Kunal a second chance at life. Click here to donate.