It breaks my heart to see her like this! My poor daughter has already lost her childhood, she has lost her hair, she has lost the ability to stand on her own two feet without help.
Now she's about to lose her skin! They're saying her disease will make it peel off in layers!
— Sunil, father, distraught but helpless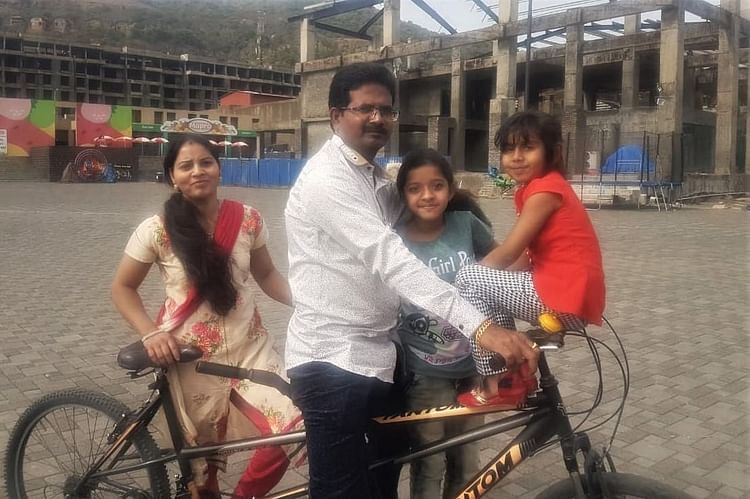 Kashish's mother, father, Kashish, and her little sister, years ago
A simple fever changed their lives forever five years ago
"It had started as a fever. We gave her medicine for it, but it wouldn't go away. Over the next few weeks, along with the fever,

she started experiencing pain all over her body, and dizziness whenever she tried walking

. After multiple consultations with local doctors, we had to finally take our daughter all the way to Mumbai to get a proper diagnosis.

It was there that we found out she had some disease called MS, and that it was only going to keep getting worse without proper treatment!

"

— Sunil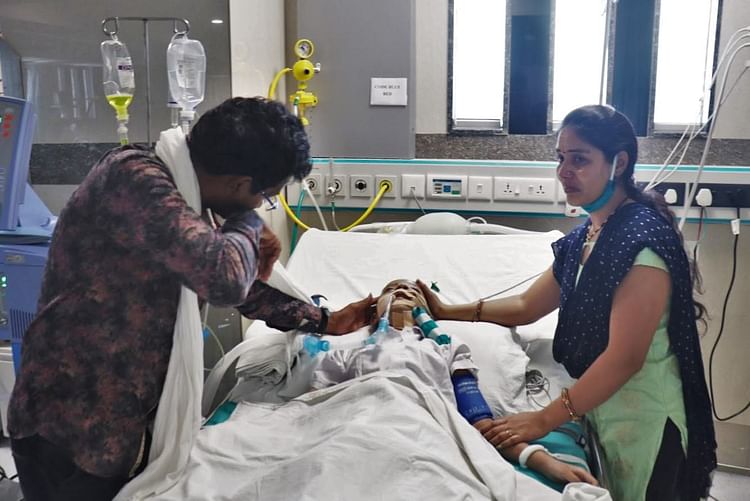 For years MS took more and more from her, and now she has Lupus
Multiple sclerosis, (MS) is a disease which hinders muscle control and other basic functions by attacking the brain and spinal cord. Sunil tried his best to keep up with all the medication she needed to stay healthy over the past five years, but MS kept winning that fight.
"

Every day she was in more pain than she was just the day before, and one morning she woke with half her body paralyzed!

A few months ago, she suddenly started losing all her hair as well! We had thought that this was also due to her MS,

but tests revealed it's something called Lupus, something far worse!

"

— Bhavika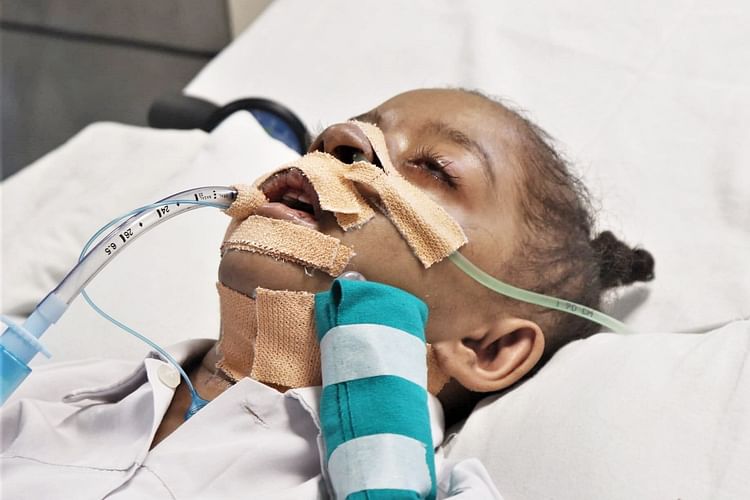 Lupus will leave this 13-year-old with open wounds all over her body
Lupus is similar to MS in some ways, and horribly different in others. It too can cause horrible pain within the body, but it also leads to external symptoms as well, like little Kashish's hair loss. But this poor girl only has worse to look forward to. Soon skin will start to peel off in layers, leaving behind open wounds on this 13-year-old's body. These wounds will ooze and fester, and constantly risk developing infections. Kashish has already developed one infection, pneumonia, and that's killing her too.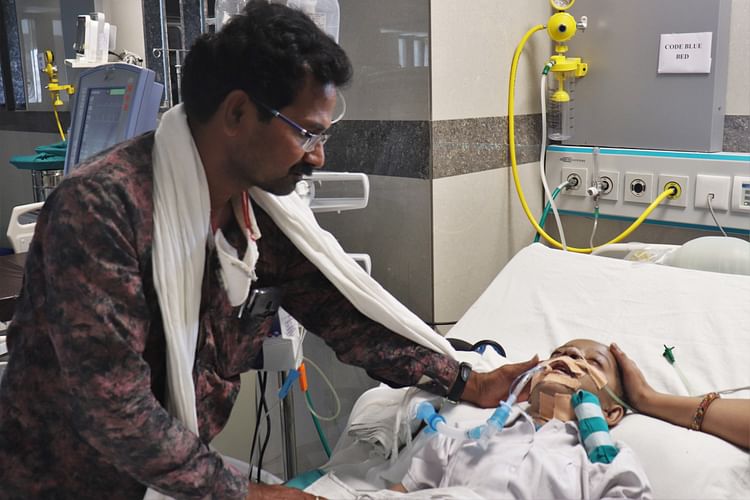 This father is desperate not to fail his daughter again
"Why is she suffering so much? She's just a little girl. Was one painful disease not enough? Why did she get two more?!

For five years I've tried my best to keep getting her all the medication she needed, with the meagre sum I made working at a ration shop. I failed at times, and those few days of agony that my child suffered because of me have been burned into my brain.

I can't fail her again, but she needs more than 30 lakhs in the next month now! How will I manage this?!"

— Sunil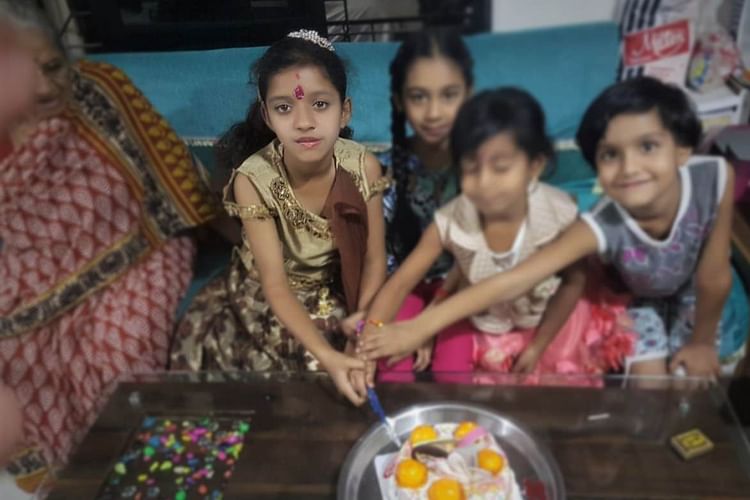 Kashish celebrating a birthday with some neighbors, before her paralysis
Her family is desperate to see little Kashish how she used to be
Even until a few years ago, she was a bright young spark of joy and laughter in the Borkar household.
Every evening, she would run home from school and tell her parents about the new thing she had learned at school that day. Later, she would complete her homework, then help her mother in the kitchen.
"She was the glue that kept us all together, we wouldn't know what to do if we ever lost her. Please, please help us make her better..." — Bhavika, mother
Kashish has already suffered more in the past 5 years than most adults will in a lifetime. Her father is trying his best to save her, but he's failing. Only you can help this sweet little girl now, before her diseases make her pay the ultimate price, and make her parents go through the worst pain on earth: the death of a child.