I feel... haunted. By this cancer. For months and months it was killing me and I didn't even know it. Finally, I found out and had the tumor cut out of me.
But now they say it's still in me, that I'm still dying.
And that I don't have very long left.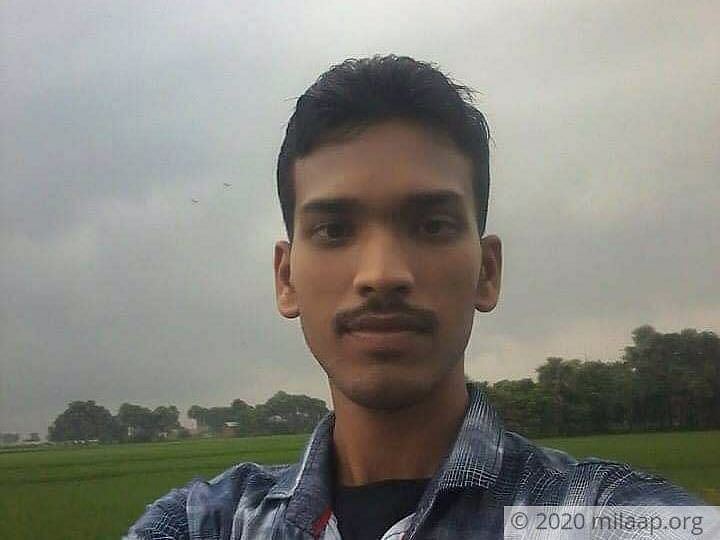 When Jiarul first started noticing the pain in his leg last year, it had been a dull ache that he could forget about by focusing on something else. But it didn't take long before the pain became the only thing on his mind; the swelling on his knee felt like it was on fire and no matter what he did he could not put the fire out. Scared and confused, his parents, Jafirul and Rupali, took him to multiple local doctors for help. It wasn't until December when he was finally diagnosed.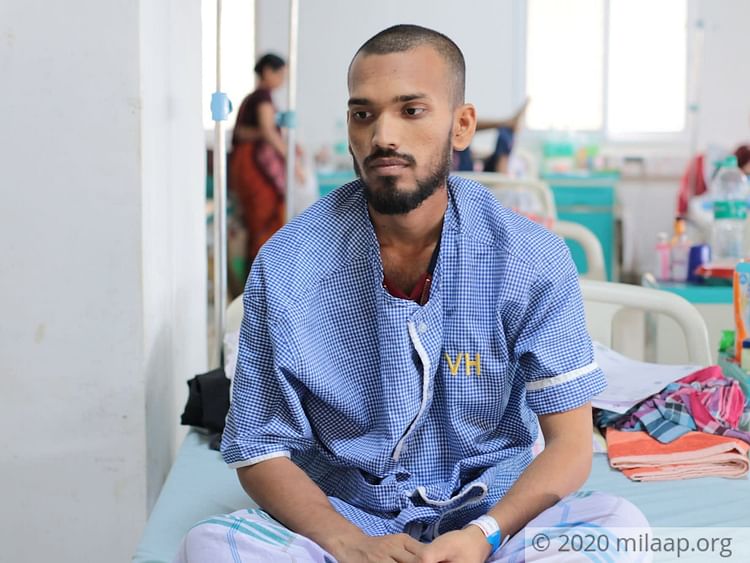 It wasn't a swelling, it was a tumour. It was cancer.
"

You never think it can happen to you... until it happens to you

. I just... I couldn't believe what I was hearing as I sat there in front of the doctor, my test reports in his hands. He started talking about how rare my cancer is, what the survival rates are, how much more pain I can expect in the future if I didn't get treated. But I couldn't pay attention. I felt like I was trapped in a nightmare I couldn't wake up from." – Jiarul

He got surgery to remove the tumour, but...
Jiarul was diagnosed with Synovial Sarcoma, a very rare type of cancer accounting for
less than 1%
of all cancer cases worldwide. It affects soft tissues, which connect, support, and surround bones and organs in the body. If left untreated, this type of cancer
can easily spread to other parts of the body
as well,
killing the sufferer twice or thrice as fast
. This is what happened to 21-year-old Jiarul.
Although he got the lump surgically removed, it had already spread. He still has cancer. He needs chemotherapy and radiation now, to be cured completely. His family was able to afford a few rounds of chemo, but they can't anymore.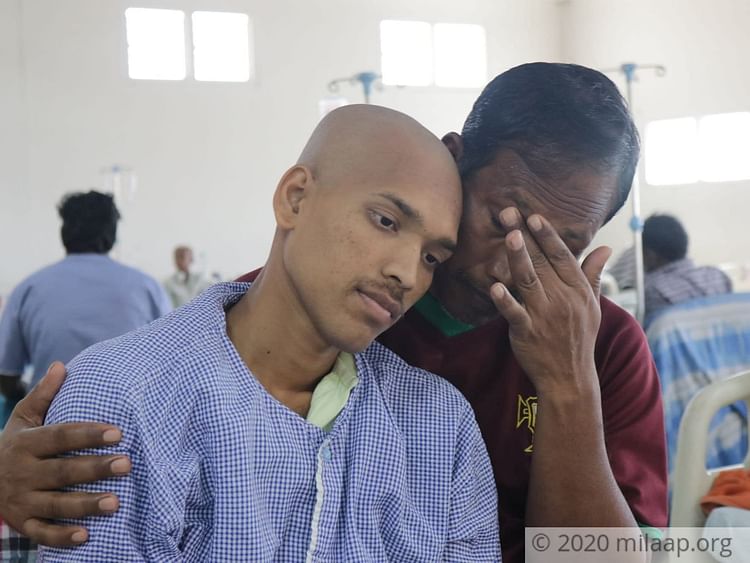 'I cannot die, I need to take care of my family'
"It's not just that I don't want to die, I can't die. My father's old now, and yet he goes out to the farms every morning, to earn about 100 rupees a day. How much longer must he live like this? If something happens to me, he'll have to work until he dies. He deserves to rest at home, with my mother. I need to finish my education and get a good job so I can support them. But I need to get treated first, and we need 5 lakhs for that. After spending for the surgery, we have no money left. Please, help us!"
Click here to donate, and help save Jiarul's life.