We were so close, just a month away from finishing the 2-year observation and maintenance period after she was declared cancer-free! One routine check-up changed everything. Even now we can barely accept what the reports are saying.
Our little girl getting diagnosed with cancer is already horrible, but finding out that she has to battle with the wretched disease all over again! Go through all that pain again! It's just...
— Anousha, mother, sobbing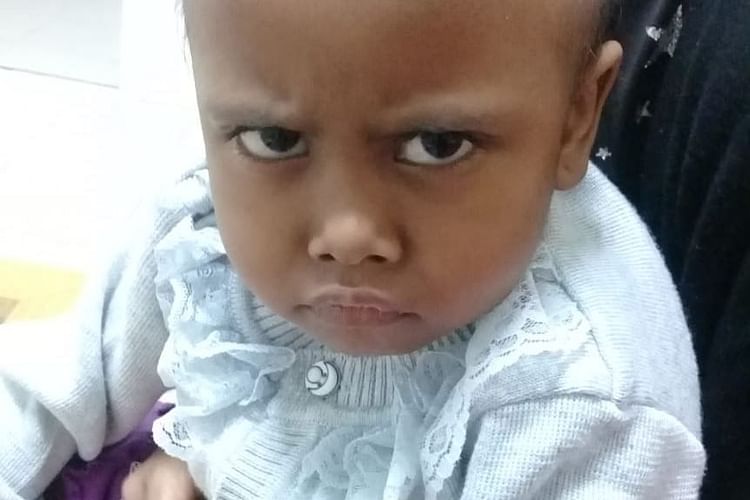 Geeteeka used to pout and ask to be taken home, before she got used to the pain
Little Geeteeka is probably one of the sweetest and most mature 7-year-olds you'll ever encounter. The sweetness is natural, coming from within this little girl's big heart. But the maturity was forced to develop those after having faced death for the first time when she was just 4 years old.
"She used to pout and scream in the beginning, when we first started giving her chemo, begging us to take her home. But day by day, needle-prick by needle-prick, my sweetheart got used to the pain.

Eventually she started consoling us! She would even console the nurses who apologized before inserting another needle into her tiny body!

" — Anousha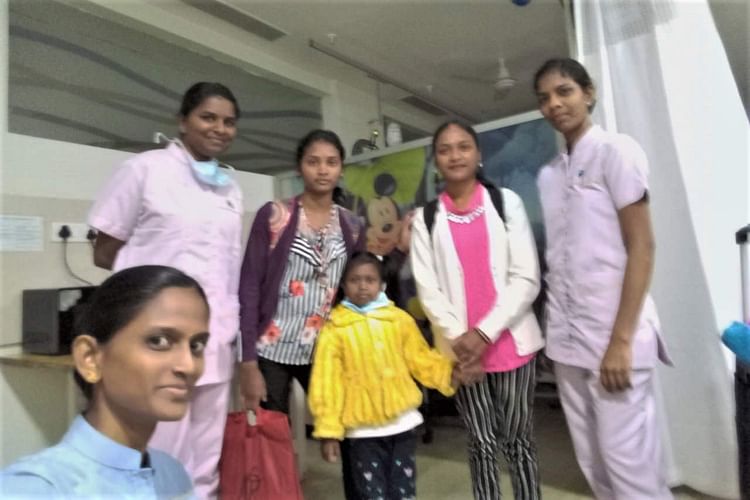 Geeteeka
with her mom (in purple) and her "best friends forever", the nurses who treated her
She needs an urgent bone marrow transplant this time
According to her reports, this little one's blood cancer is not just back, it's far more dangerous than before. Even a minute's delay increases the risk of the cancer spreading inside her already-weakened body. Last time, just chemotherapy was enough but this time, along with a few rounds of chemotherapy, she also needs a bone marrow transplant. This is a process wherein doctors replace the unhealthy (cancer causing) cells with healthy ones from her parents.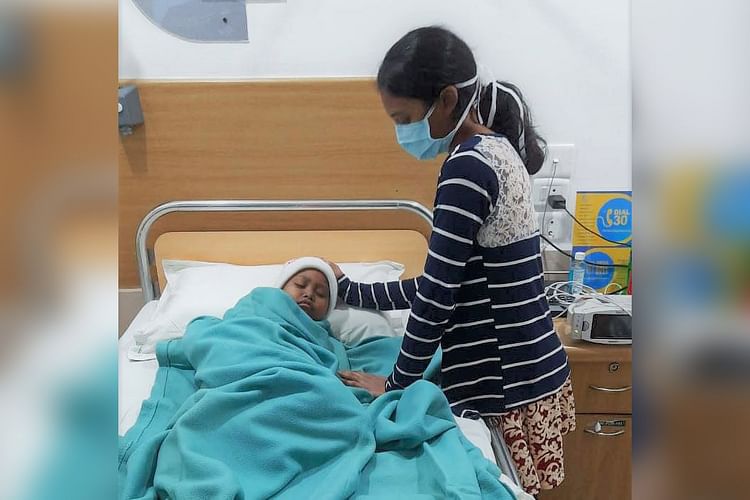 They had thought that their daughter's days of suffering were over
Chemotherapy was a struggle for little Geeteeka, but the maintenance therapy after that was stressful in its own way. She had to take 6 medicines every single day, go for frequent check-ups, and had many other restrictions as well. After two years of this, her parents had thought she was getting better.
"My husband and I had even started looking for schools she could join after the 2-year-wait period was officially over. But now...the thought that our daughter may not get to have a childhood, that she may not even live to see tomorrow, keeps us up at night!" — Anousha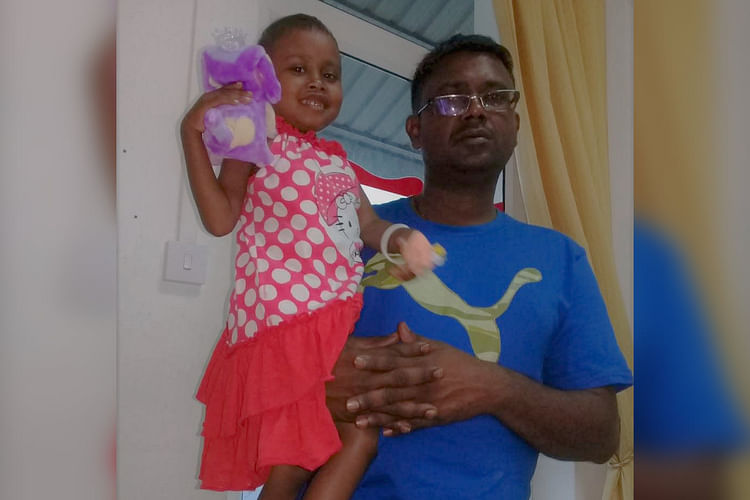 'I'm just a farmer, how can I afford 25 lakhs?'
"I work on farms for a living. What I used to earn, before this lockdown, was just enough for three things: put food on our table twice a day, buy all her maintenance medicines, and repay the loans that we took last time for her chemotherapy. Now, only a 25-lakh procedure can save my little angel's life. How can we afford this?! I'm seeing her getting weaker and weaker in front of my eyes and I'm unable to do anything!" — Krisanand
Little Geeteeka needs the procedure done as soon as possible if she is to have any chance of winning against cancer one more time. Her parents are struggling to afford the incredible cost; you can help by clicking here.