"It was just a little fever when it began and we thought a little rest and some medicines will make him okay but now, my son is lying on the hospital bed fighting for his life. No matter how much we try,

he is not responding to our voice.

Our lives have come to a stand still. All we wish for is for him to open his eyes and look at us or just move his fingers a bit as a sign that he is okay…"- Shwetha, mother, unable to continue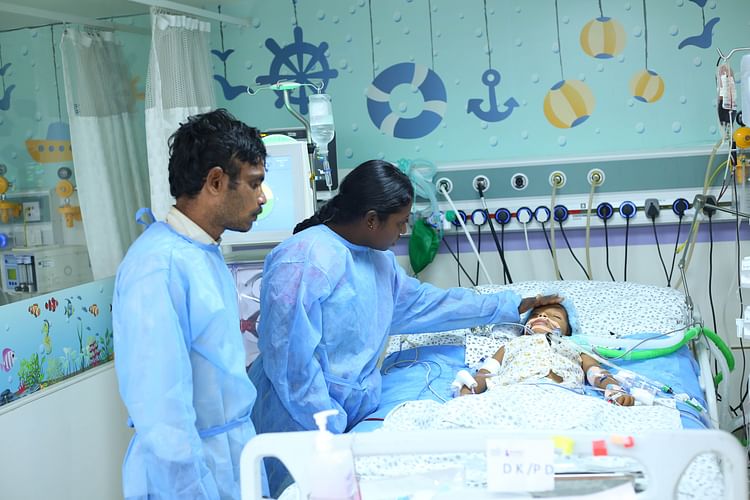 His organs are failing
In the last week of November, Rutish suffered a very from high fever and soon his blood levels went dangerously down. He was immediately taken to the nearest hospital where he was admitted under emergency and was given blood transfusion but despite all the treatment, his health just kept getting worse. The news of their child suffering from kidney injury and multiple organ failure broke them completely.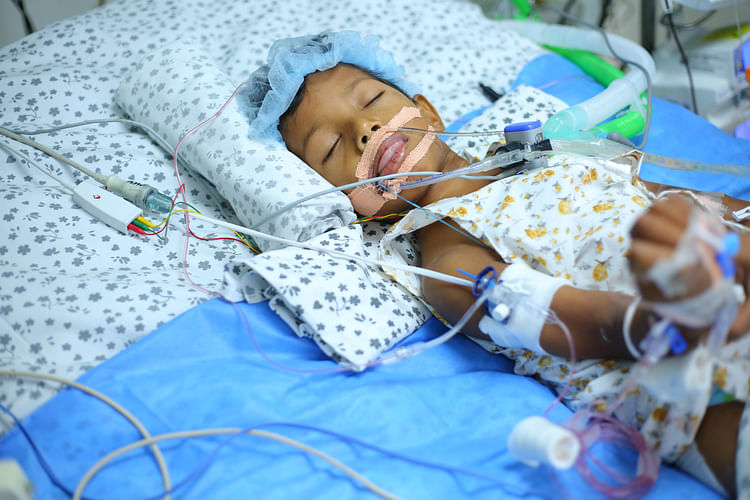 He needs PICU to survive
"We just couldn't understand how our happy and healthy child suddenly became so sick. The doctors asked us to immediately take our son to a bigger hospital and that they didn't have the required equipment. By the time we reached downstairs, an ambulance was ready to take us there. The entire way I kept praying to God to keep him alive and I can't tell you how scared I was to lose him. That feeling kept getting stronger with each passing day."
Rutish was put on mechanical ventilation and he needs to stay in the PICU for at least a week to beat his condition but the poor parents are unable to afford it.
"Just a few weeks ago he was running around the house singing at the top of his voice, laughing... it is so heartbreaking to watch him attached to all these machines and taking feeds through pipes. I just want him to become better and put this all behind but where do we get so much money from?

How do I save my son when I can't even afford a plate of meal for my family!

I don't want to lose him, he is all we have." - Ashok, father
Ashok is a farmer who works on his on land but he only earns once in 6 months or sometimes even a year depending on the crop he grows. His income is barely enough to keep the house running until the next produce keeping aside the investment he needs to make for the produce. Now, he is unable to keep up with the expenses and is struggling to save his son. You are his only hope.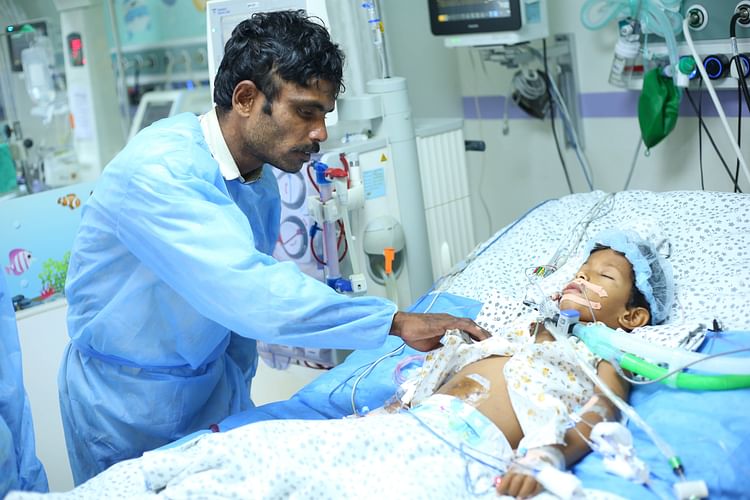 You are these parents' and Rutish's only hope. Your contributions can save their only child and give him a second chance at life. Click here to contribute.