Deelip is hardworking and does everything in his capacity to take care of his family. He knows that there are people dependent on him and that's why he tries his best to keep everyone's need in mind. But despite all his good intentions, there are times when Deelip is absolutely helpless. All he can do is watch his loved ones suffer.
"I work at a small factory in Noida. I have my limits but I have hardly let anyone's wish be unfulfilled. Yet now my son is fighting blood cancer and he wants to go home but I am helpless. I can't take him home nor can I afford the treatment," - Deelip, Divyansh's father.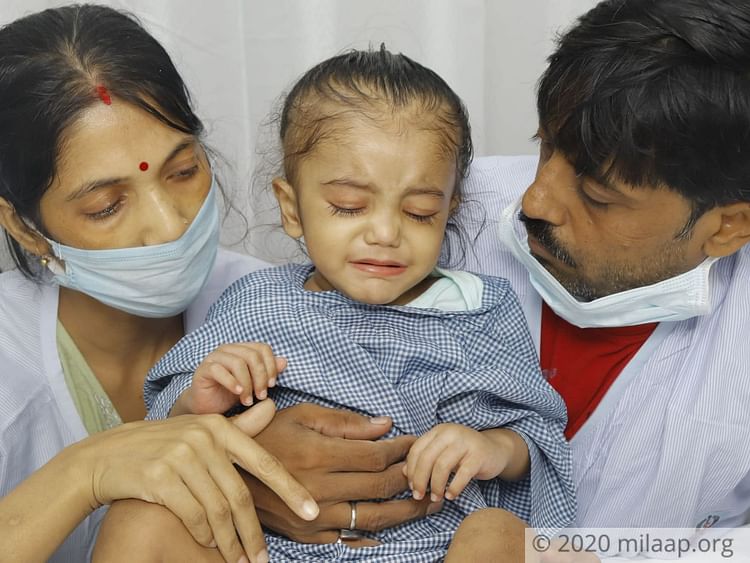 A severe infection is coursing through Divyansh's body
A healthy and happy boy by nature, Divyansh hadn't fallen sick ever since his birth. But a month ago, he started having high fever. Deelip and his wife, Sangita, noticed red rashes all over his body. The 1-year-old wasn't able to eat anything because of ulcers in his mouth.
"The local doctors told me that they would be able to do nothing. They asked me to go to GangaRam hospital. Scared and worried, Sangita and I took him there. But our fear changed into disbelief when we were told that Divyansh has cancer!" - Deelip.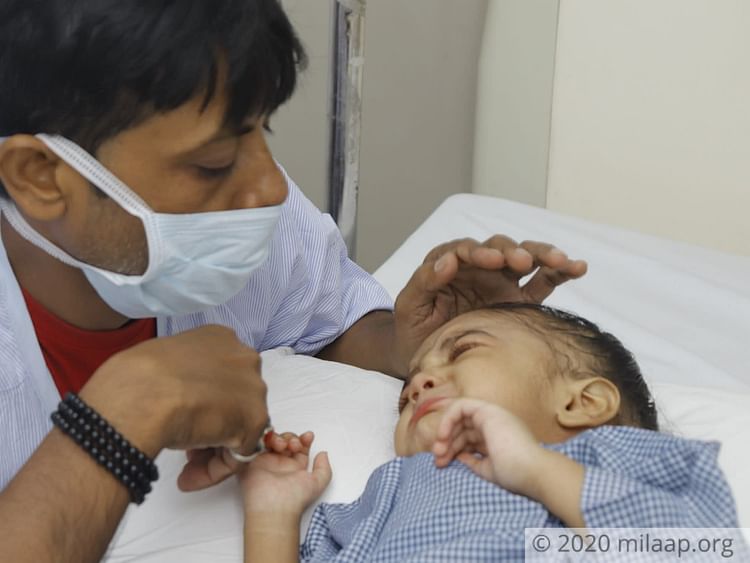 However, the doctors couldn't start Divyansh's treatment. He was diagnosed with a severe fungal infection that was spreading fast in his body. It was shutting down his kidneys and his lungs.
The pain doesn't let Divyansh sleep at night
Although he is responding to the treatment, he is still not out of danger. He wakes up in the middle of the night, crying in pain. He wants to go home to his sisters. He clings on to his mom, begging her to take him away from the injections and the doctors.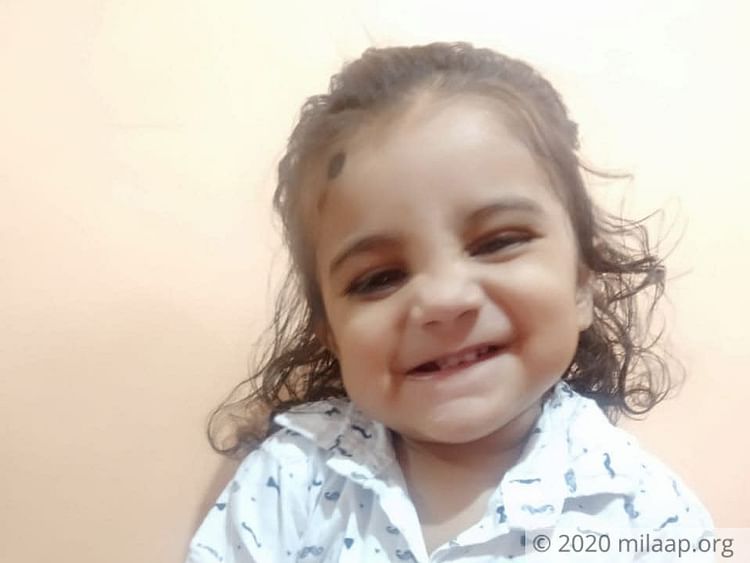 "I can't hold back my tears. He is just 1, he shouldn't be going through all this pain. I wish it was in my power to cure him but no...he cries himself to sleep and I look at him helplessly," - Sangita, crying.
The only treatment that can save his life is out of my reach
Deelip has used up his savings, he has borrowed from his relatives and friends and has spent around 5 lakhs till now. But that is still not enough. He would need about 12 lakhs more to get Divyansh treated.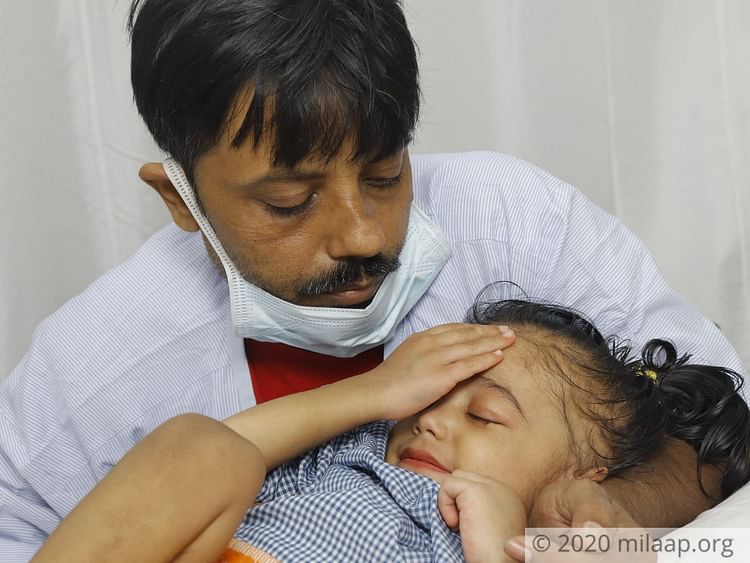 "His chemo hasn't started yet. They're just treating him for the infection. They've said that only after his infection gets better can they start him on chemo. But it would cost me 12 lakhs. How will I arrange for that? How will I save my son," - Deelip.
Deelip is counting on you. Alone, he won't be able to save his 1-year-old. But with your help and generous contribution, Divyansh can go home safe and sound.